Experience Tonkatsu Perfection at Matsunoya: A Hidden Gem by Matsuya Foods
Discover Matsunoya, the specialized tonkatsu restaurant owned by Matsuya Foods, a renowned food and beverage chain. This hidden gem has captured the hearts of food enthusiasts worldwide. With over 200 stores across Japan and expansions in Shanghai and New York, Matsunoya is taking the authentic tonkatsu experience to new heights.
What sets Matsunoya apart is its casual and approachable approach to serving delicious tonkatsu. The menu is a treasure trove of options, featuring set meals, combination platters, rice bowls, curry, and even children's menus. They go above and beyond by offering breakfast choices and a variety of side dishes. You'll be amazed by the spacious interiors and diverse seating options, including tables, sofas, private booths, and a dedicated kids' area. It's no wonder Matsunoya has gained a loyal following and continues to receive rave reviews.
Prepare to be enchanted by Matsunoya's innovative self-ordering system. By embracing technology, they have made ordering a breeze. A user-friendly touch screen with multiple language options awaits, guiding you through a tantalizing menu. From succulent roasts and tender fillets to flavorful oysters and delicate flatfish, the tonkatsu offerings are simply irresistible. Each dish is accompanied by a symphony of flavors, with rice, miso soup, and a refreshing side of shredded cabbage. And here's the best part: enjoy unlimited rice and cabbage refills, completely free of charge.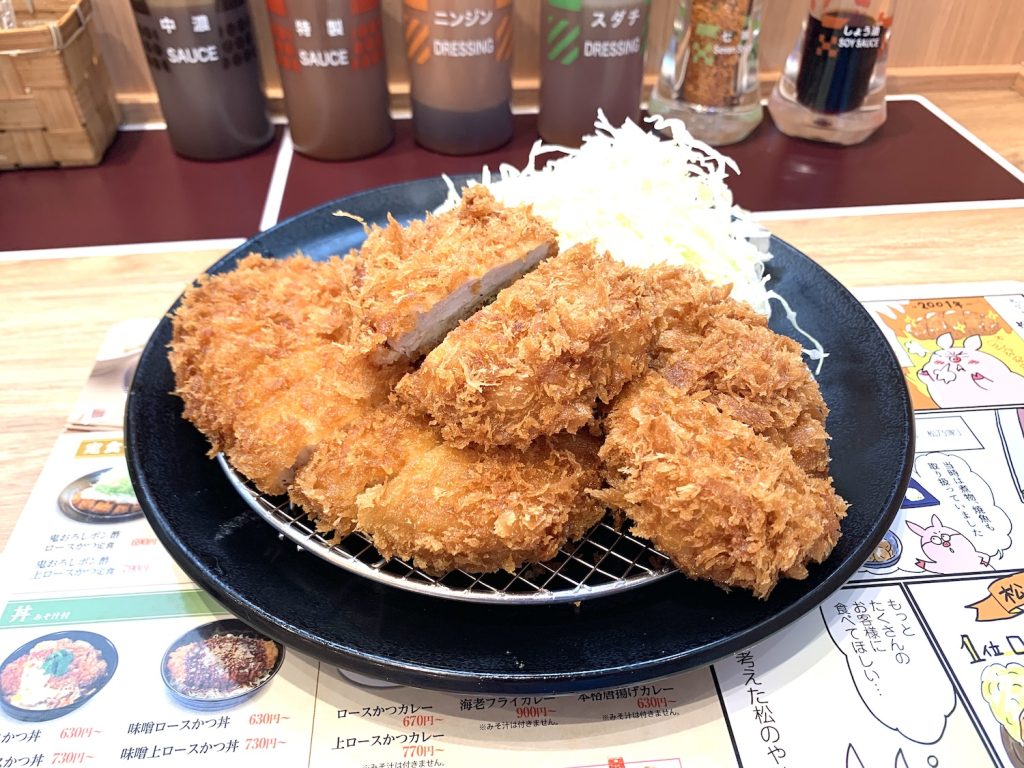 Matsunoya's success is no accident—it's built on a foundation of excellence. They meticulously source the freshest ingredients to ensure an unforgettable dining experience. Operating 24 hours a day, they cater to your cravings anytime. Plus, with reasonable prices and generous portions, Matsunoya satisfies both your taste buds and your wallet.
In a nutshell, Matsunoya is a culinary haven that beckons all who seek an authentic tonkatsu experience. Its rich history, unrivaled features, and cultural significance make it a must-visit for locals and tourists alike. Whether you're a discerning foodie, a convenience seeker, or a budget-conscious adventurer, Matsunoya welcomes you with open arms. Embark on a mouthwatering journey and savor the flavors that have delighted generations—Matsunoya is the ultimate destination for a delectable and genuine taste of tonkatsu perfection.
Official Website (Japanese Only): https://www.matsuyafoods.co.jp/matsunoya/