Savor the Unrivaled Delights of Meijitei Karuizawa: A Culinary Odyssey Awaits
Meijitei Karuizawa, nestled in the enchanting Karuizawa Prince Shopping Plaza Aji no Machi, mere moments away from the iconic JR Karuizawa Station, awaits your presence. Be prepared to indulge in the legendary specialty of this extraordinary establishment: sauce katsu-don, a beloved culinary masterpiece hailing from Nagano Prefecture.
Meijitei Karuizawa takes immense pride in upholding the gastronomic heritage of Komagane City. Passed down through four generations, their ancestral recipe boasts a prestigious reputation for its unmatched flavor and unwavering authenticity. Each succulent deep-fried pork cutlet is lavishly adorned with a meticulously crafted secret sauce, exclusively fashioned from natural ingredients. The outcome is an unequivocally sublime dining experience, devoid of any artificial additives.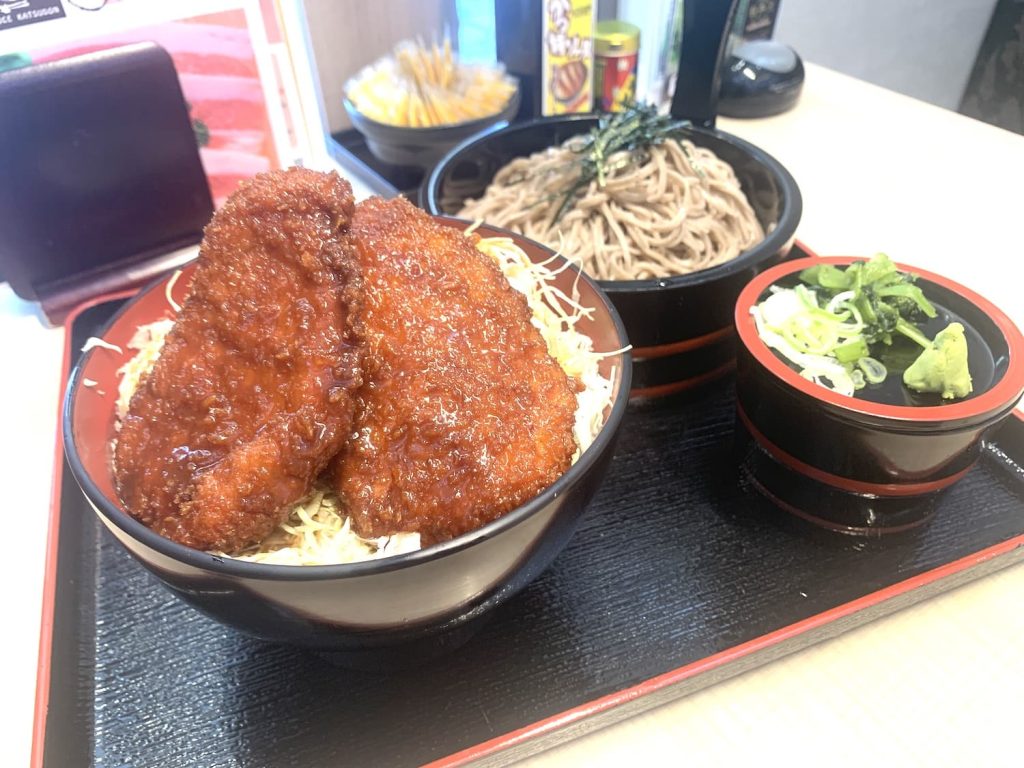 While sauce katsu-don reigns supreme at Meijitei Karuizawa, the symphony of flavors extends to an enticing assortment of delectable offerings. Immerse yourself in the harmonious fusion found in Ebi-Fry Curry, Sauce Katsu Curry, Gyutan-don, and more. Every dish embodies culinary excellence, transporting discerning diners to a realm of unadulterated satisfaction.
Sauce katsu-don holds a cherished place in the hearts and palates of Nagano Prefecture residents, particularly those hailing from Komagane City. Setting itself apart from the more commonplace katsu-don variations popularized in Tokyo, this regional delicacy unveils a tantalizing twist. Instead of the customary adornments of eggs and onions, the pièce de résistance of sauce katsu-don lies in its luxuriously thick and exquisitely sweet sauce. Paired with the crispy, tender pork cutlet, it orchestrates a symphony of flavors that captivates even the most discerning connoisseurs.
Meijitei Karuizawa beckons as an adored destination amidst the awe-inspiring landscapes of Karuizawa. Revered for its natural splendor, cultural heritage, and abundant recreational activities, this enchanting town captivates tourists and locals alike.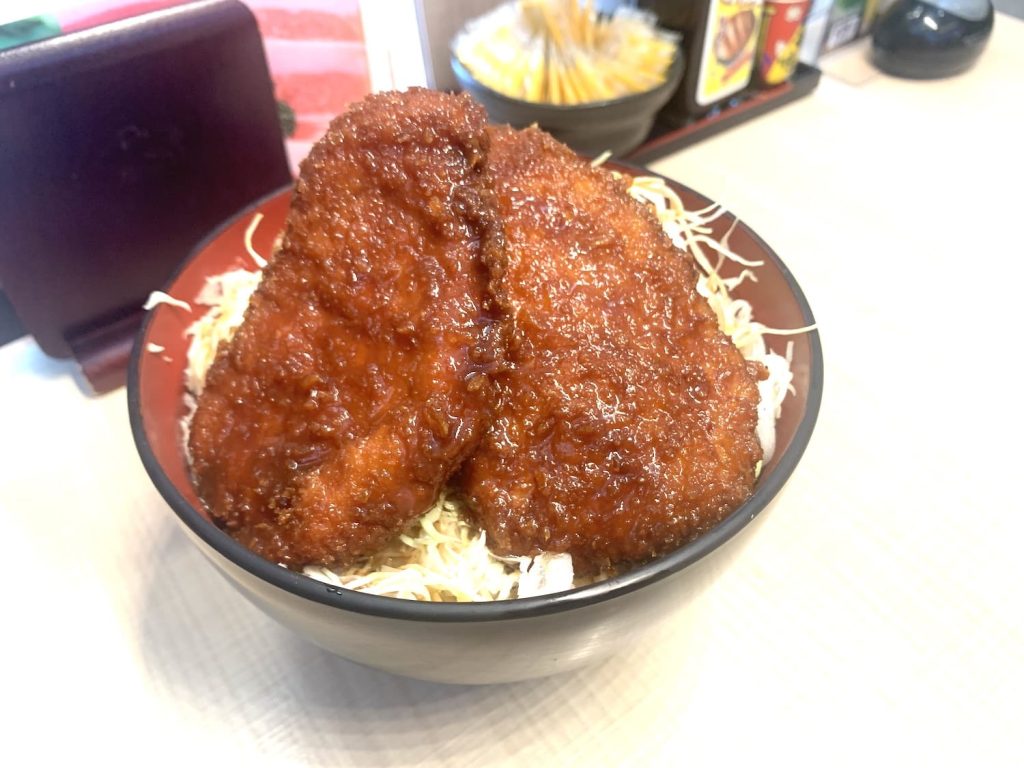 The culinary prowess of Meijitei Karuizawa has garnered fervent acclaim across diverse online platforms. Customers flock to bestow glowing reviews, enraptured by the tantalizing delights they encounter. From the mouthwatering sauce katsu-don to the generous portions and heartfelt hospitality, every facet of Meijitei Karuizawa leaves an indelible impression upon all who cross its threshold.
Conveniently situated within the Karuizawa Prince Shopping Plaza Aji no Machi, directly linked to JR Karuizawa Station, Meijitei Karuizawa's allure beckons tantalizingly close. Merely an hour's journey by the high-speed bullet train (Shinkansen) from Tokyo Station unveils a gastronomic paradise that entices even the most discerning palates. Prepare to embark on an unparalleled culinary odyssey like no other.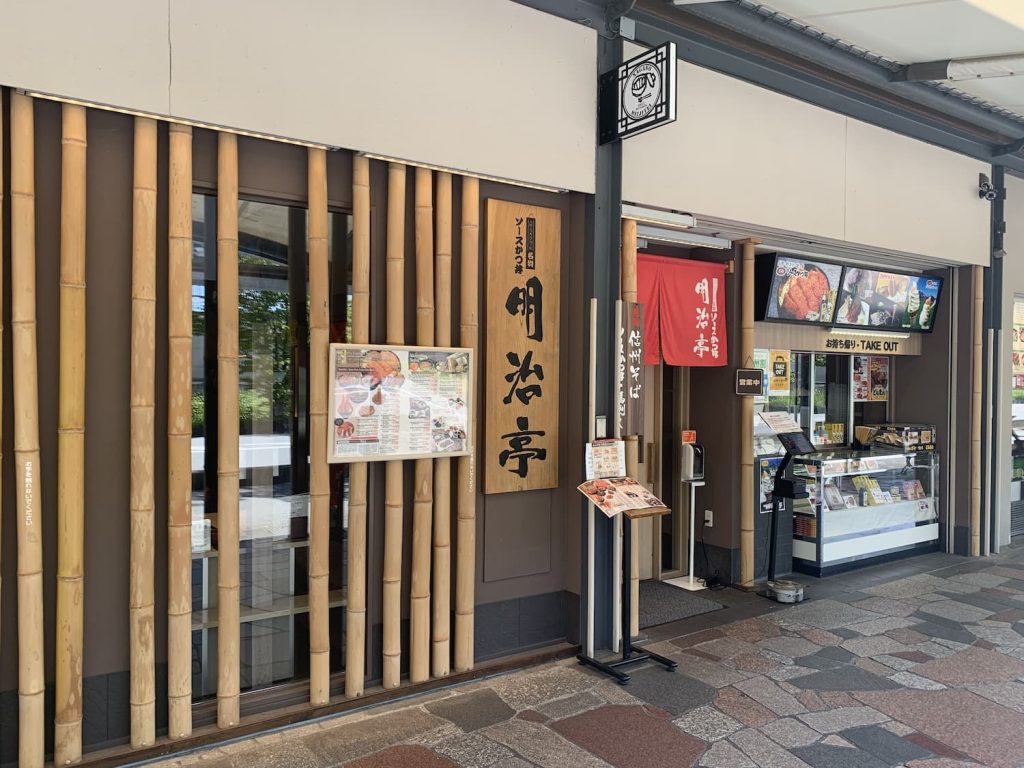 Name: Meijitei Karuizawa
Phone: +81-(0)267-41-1112
Hours: 11:00 – 21:00
Closed On: Open Daily
Number of Seats: 65
Budget: – JPY2,000
Payment Options: Credit Cards Accepted