Unveiling Tsukiji's Hidden Gastronomic Gem
Motodane is an esteemed establishment specializing in the art of sushi and seafood cuisine, gracefully nestled in close proximity to Tsukiji Market. It can be regarded as an elusive treasure, discretely hidden from the bustling vibrancy of the market's ambience. The appellation of this renowned institution, Motodane, emanates from the proprietor's surname. Within this establishment of gastronomic excellence, epicurean marvels artfully showcase this exquisite component through masterful craftsmanship and meticulous presentation. The historical roots of this establishment trace back to the founder's profound experience at Tsukiji Market, fueling their aspiration to deliver dishes adorned with the freshest of seafood. With a desire to extend a welcoming embrace to both market workers and locals in an unassuming fashion, the establishment endeavors to provide culinary delights of the highest order at reasonable prices.
The distinctive allure of Motodane lies in its resounding popularity for its tantalizing seafood rice bowls and exquisitely hand-rolled sushi, both meticulously crafted from the choicest and freshest seafood available. The seafood rice bowls are an artistic arrangement of no less than eight varieties of freshly harvested marine delicacies. As for the hand-rolled sushi, patrons have the privilege to order individual portions or even 1.5 servings, each boasting a harmonious interplay of impeccably fresh ingredients and perfectly seasoned rice, resulting in a sensation that effortlessly melts in the mouth, offering a truly delightful texture.
Below are the lunch menu offerings, presented in reverse order from right to left: Sashimi Teishoku (1,800 yen), Nigiri 1-ninmae (1,600 yen), Nigiri 1.5-ninmae (2,100 yen), Maru-Chirashi (1,400 yen), and Negitoro-don (1,600 yen). Furthermore, each culinary delight is accompanied by a complimentary serving of miso soup. Within this particular context, the term "ninmae" denotes a portion size.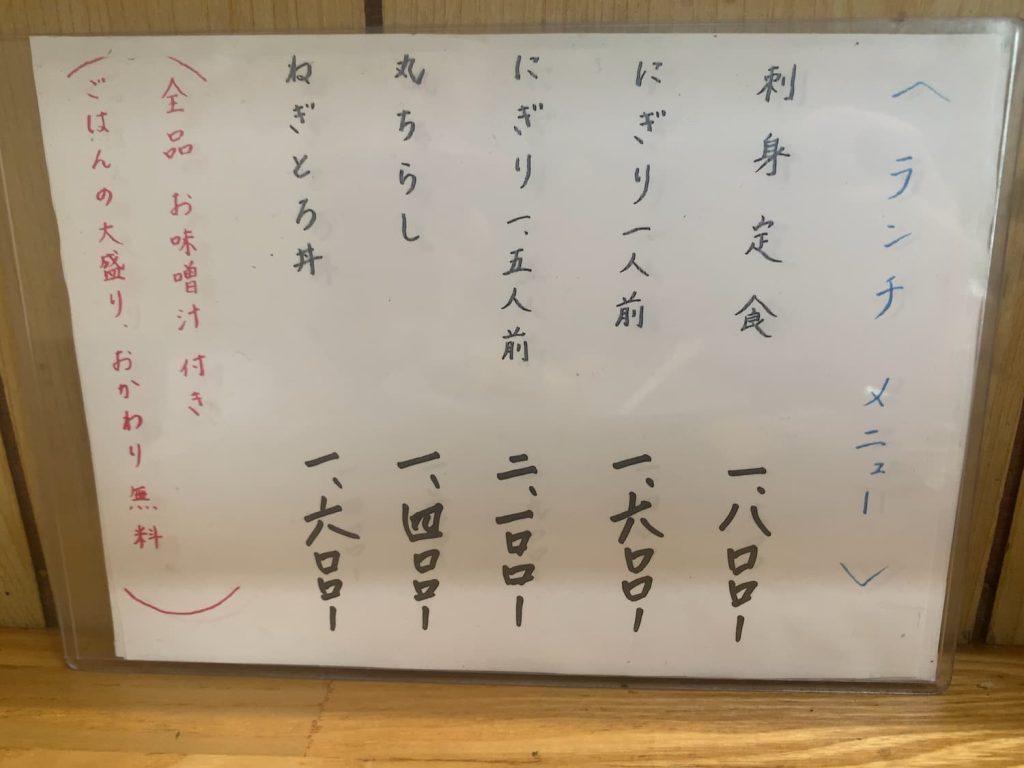 An eminent draw of this establishment resides in the opportunity to savor the extraordinary skills of the sushi chef while dining at the counter seats. Though the counter seating is limited to a mere six, the ambiance exudes an intimate aura that fosters lively conversations. The sushi chef, with remarkable discernment, tailors ingredient selection based on the preferences and seasonal availability, all while sharing insightful details regarding the culinary creations and captivating anecdotes.
The significance of this establishment within the realm of Japanese culture lies in its unwavering commitment to preserve and propagate the rich heritage and cultural tapestry of Tsukiji Market. As Japan's largest wholesale market, Tsukiji Market had long been a bastion of diverse culinary offerings, yet it migrated to Toyosu in 2018. Nevertheless, the vicinity surrounding Tsukiji Market continues to host a multitude of dining and retail establishments, among which Motodane shines brightly, harnessing the freshest seafood sourced directly from Tsukiji Market. Hence, by steadfastly upholding the time-honored traditions and culinary techniques interwoven with the legacy of Tsukiji Market, Motodane unquestionably contributes to the preservation of Japanese culture, particularly safeguarding the indelible traditions of seafood cuisine and the revered art of sushi.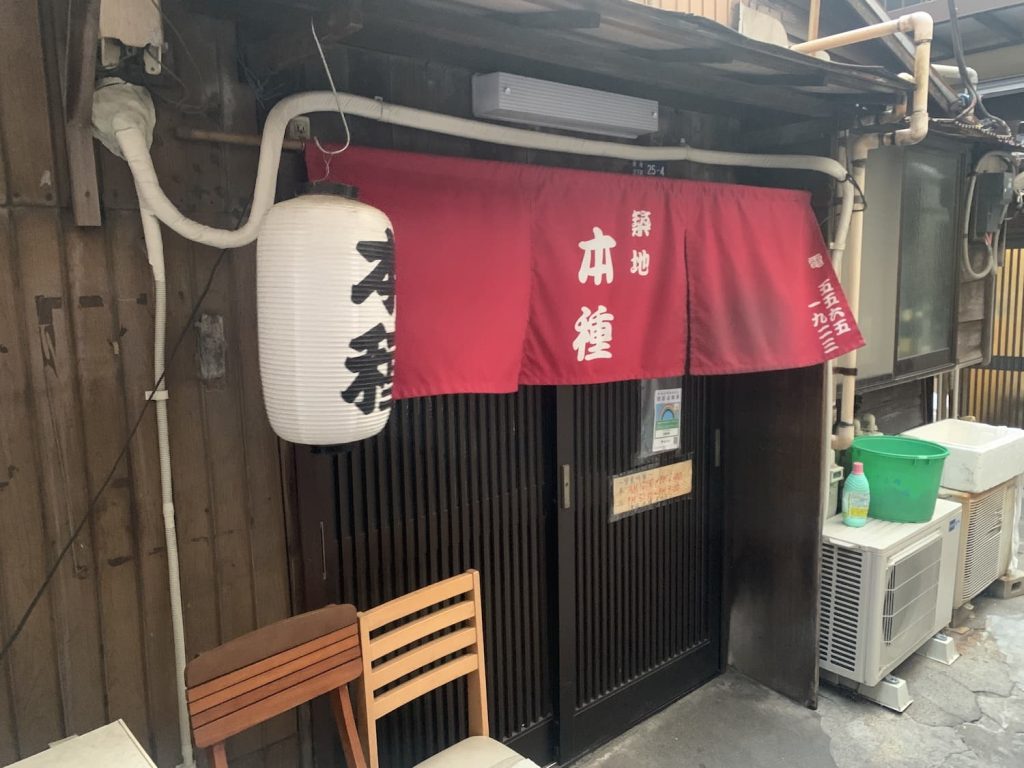 Name: Motodane
Address: 6-25-4 Tsukiji, Chuo-ku, Tokyo
Phone: +81-(0)3-5565-1923
Hours: 10:30 – 14:00 & 17:30 – 21:00
Closed On: Wednesdays
Number of Seats: 25
Budget: – JPY2,000
Payment Options: Cash Only