A Hidden Gem for Fresh and Mouthwatering Nama Maguro in Nachikatsuura
If you're a lover of fresh sushi and rare seafood, there's a hidden gem in Nachikatsuura, Wakayama Prefecture that you simply must try. Nestled near the Katsuura fishing port, which is known for boasting the largest catch of fresh tuna in all of Japan, is a restaurant called "Takehara" that serves up the most mouthwatering Nama Maguro (fresh, never-frozen tuna) dishes you can imagine.
In most places, Nama Maguro is a luxury ingredient that only the elite can afford. But in Nachikatsuura, where fresh tuna is plentiful all year round, it's not uncommon to find hotels and restaurants lined with sashimi and rare parts of the fish. While there are plenty of eateries around the Katsuura fishing port that offer fresh maguro, Takehara is widely regarded as one of the best.
Just a three-minute walk from the JR Kii-Katsuura Station, Takehara is a small restaurant with only a counter. Yet it's so popular that it fills up almost immediately after opening. Inside, you'll find a plethora of autographed cards from famous entertainers who have visited the restaurant in the past. But the real star of the show is the maguro set meal, which is Takehara's specialty.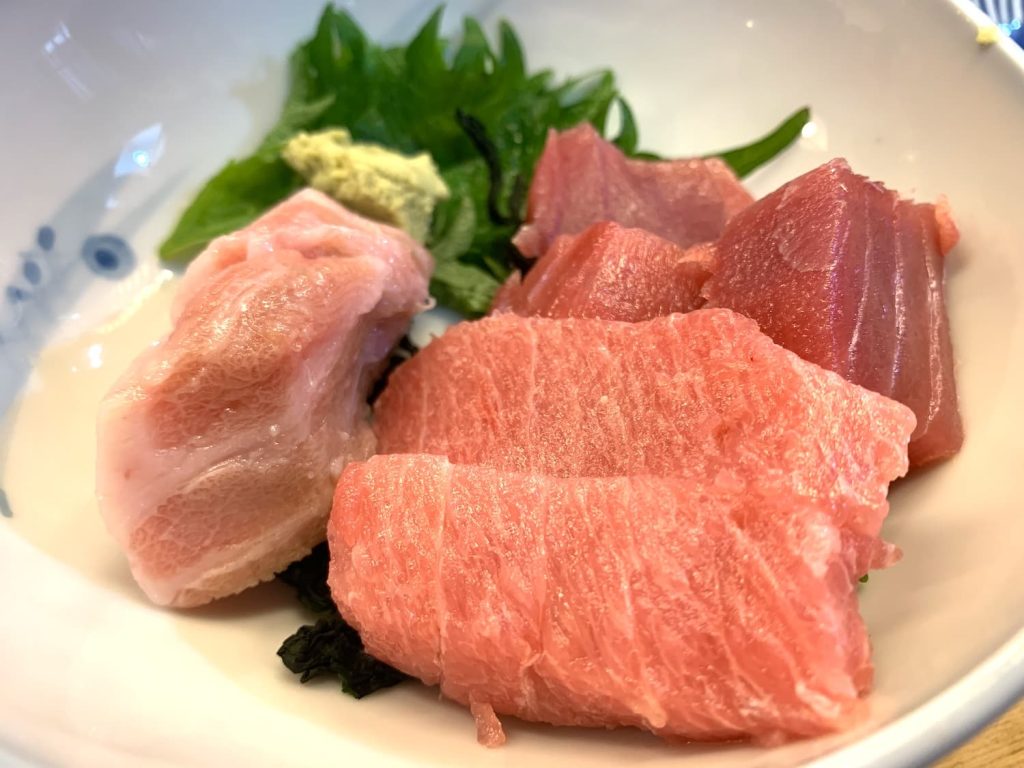 The sashimi is cut into satisfyingly thick chunks that are bursting with flavor. The fatty parts of the fish literally melt in your mouth, giving you a unique and tender texture that is characteristic of only the freshest tuna. And while the amount of tuna in the set meal may seem small, the experience it provides is nothing short of satisfying.
So if you're looking for an unforgettable culinary adventure, take a trip to Nachikatsuura and try out Takehara's famous Nama Maguro. Your taste buds will thank you.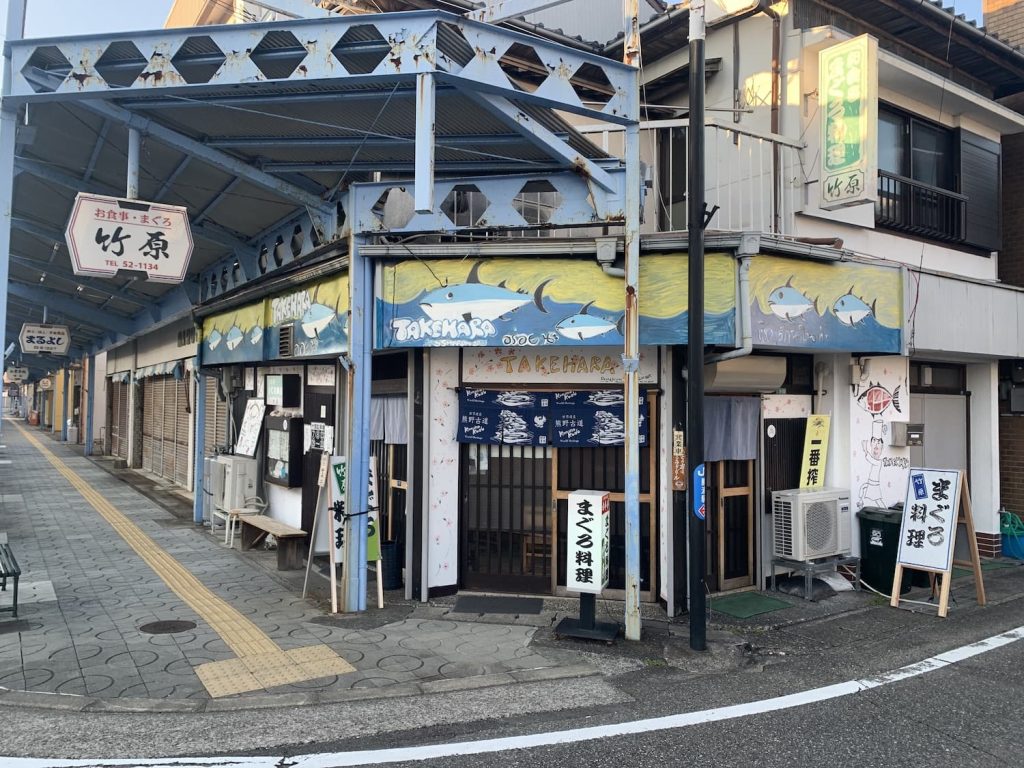 Name: Takehara
Phone: +81-(0)735-52-1134
Hours: 11:00 – 14:00 & 17:00 – 21:00
Closed On: Irregular
Number of Seats: 13
Budget: – JPY2,000
Payment Options: Cash Only