Experience the Taste of Fukushima in Tokyo at Osakana Dining Miyoshi
The world of Osakana Dining Miyoshi constitutes a hidden gem nestled in the Shinonome housing complex, situated in the Koto ward of Tokyo. Upon entering, one is greeted with a bright and commodious interior, which emanates an inviting and amicable ambiance. The restaurant boasts an extensive menu that caters to seafood enthusiasts, showcasing fresh fish imported on a daily basis from the nearby Toyosu Fish Market and Sendai.
What distinguishes Osakana Dining Miyoshi from other dining establishments is the heart and soul of the restaurant – Mr. Fujita, the proprietor and sushi chef. Originating from Fukushima Prefecture, he brings his discerning eye for selecting fish and the taste of Fukushima to Tokyo, ensuring that every dish is infused with his passion for seafood.
The menu features an array of seafood dishes, ranging from sashimi and donburi to grilled and deep-fried delicacies. However, the sashimi is undoubtedly the star of the show – always fresh and thickly sliced, adorned with cucumber and other decorative cuts that tantalize both the eyes and palate. The delectable soy sauce used, known as Tamasuzu Shoyu from Fukushima, has a slightly sweet flavor that pairs exceptionally well with the sashimi.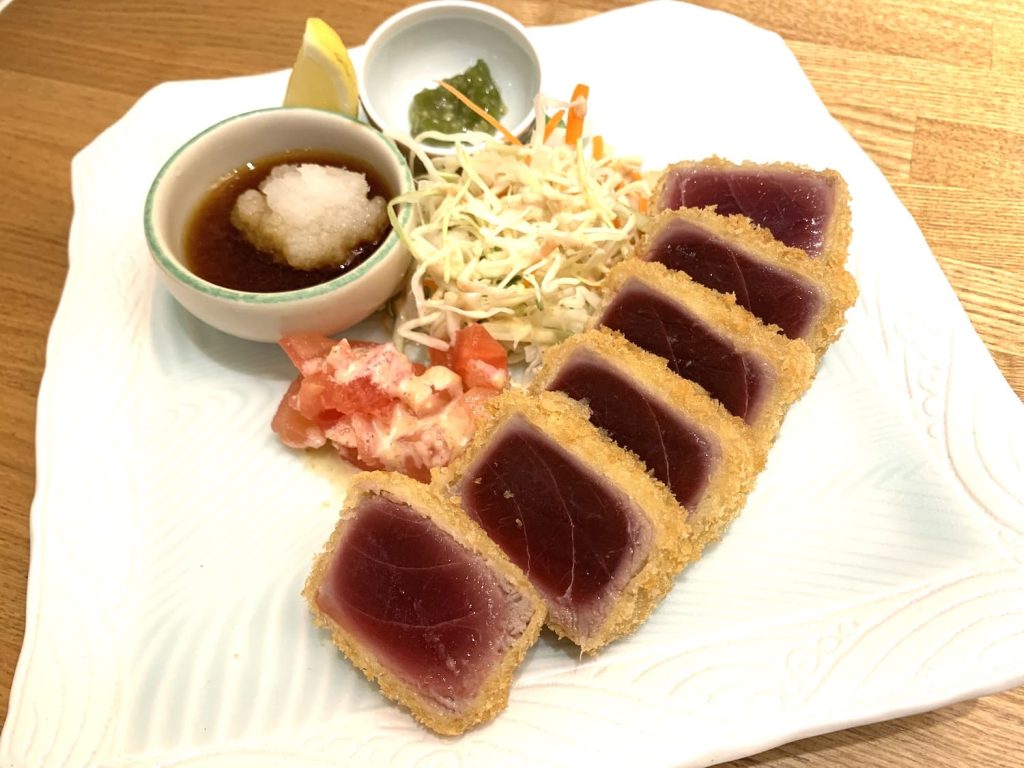 One of the must-try dishes is the tuna cutlet, crafted by seasoning sashimi-grade tuna and coating it with batter before frying. The outcome is a tender and succulent interior, with a crispy texture on the exterior.
The restaurant offers a broad selection of libations, including Japanese sake, shochu, and wine, guaranteeing the perfect pairing for one's meal.
Located on the first floor of the Shinonome Canal Court CODAN, Osakana Dining Miyoshi is merely an 8-minute walk from Tatsumi Station on the Yurakucho Line, a 13-minute walk from Toyosu Station on the Yurakucho and Yurikamome Lines, or a 10-minute walk from Shinonome Station on the Rinkai Line.
In conclusion, Osakana Dining Miyoshi is an indispensable destination for those who wish to relish in fresh and exquisite seafood, accompanied by a welcoming atmosphere. Indulge in the taste of Fukushima in Tokyo, and you will not be disappointed.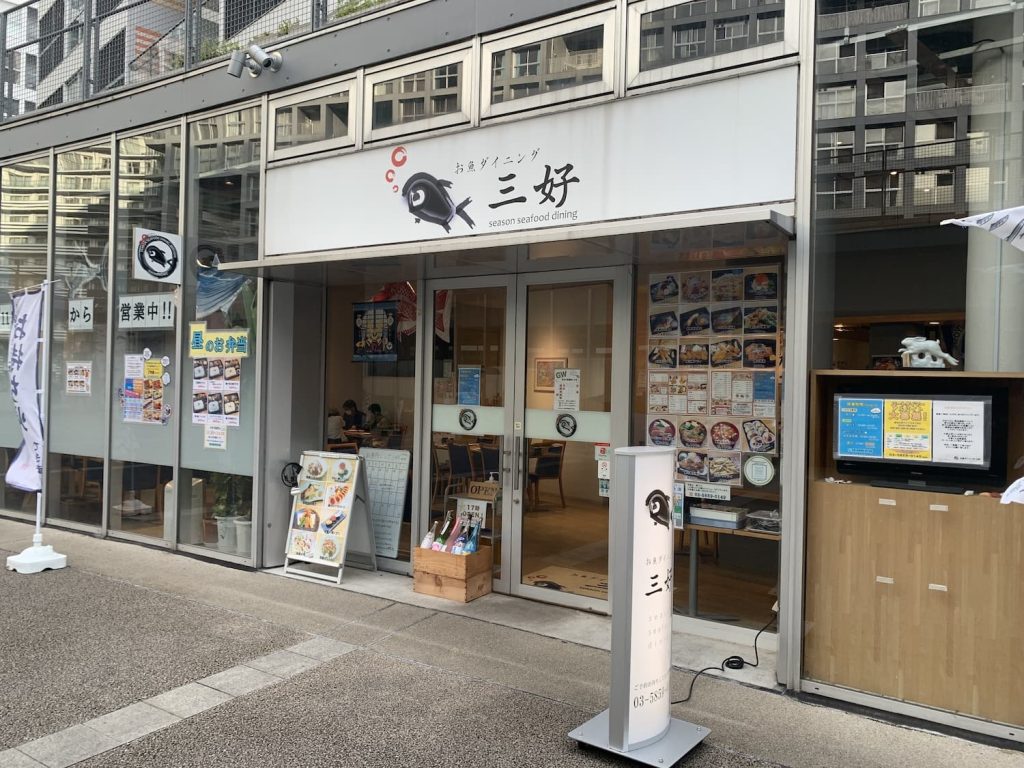 Name: Osakana Dining Miyoshi
Phone: +81-(0)3-5859-0149
Hours: 12:00 – 14:30 & 17:00 – 22:00 (open until 23:00 on Fridays and Saturdays)
Closed On: Mondays
Number of Seats: 30
Budget: – JPY5,000
Payment Options: Credit Cards Accepted