All-You-Can-Eat Sashimi for 1,500 Yen
Osakana Honpo Taiko Chaya is a seafood izakaya located about a 1-minute walk from Bakurocho Station on the JR Sobu Line. The restaurant is easily spotted thanks to a large metal fish above the doorway. The main attraction of the restaurant is the lunch buffet featuring an array of sashimi.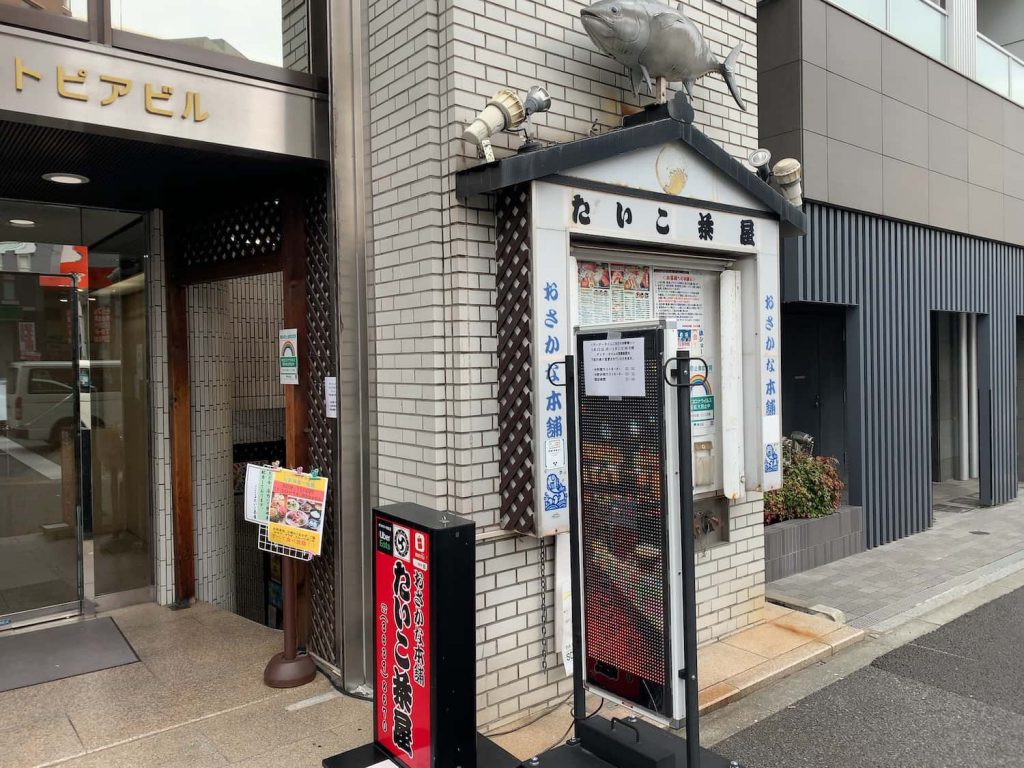 In a homey atmosphere with a touch of the Showa era (1926-1989), you can enjoy fresh sashimi procured daily from Tsukiji. Lunch hours, which are between 11:00 to 14:30 am, features a 50-minute buffet for a mere 1,500 yen. Numbered tickets are distributed every morning from 10 am; the ticket indicates three different time slots: 11:00, 12:10 and 13:00. Please make sure to return to the restaurant at least 10 minutes prior to the indicated time. You may be able to enter the restaurant without a numbered ticket on weekdays.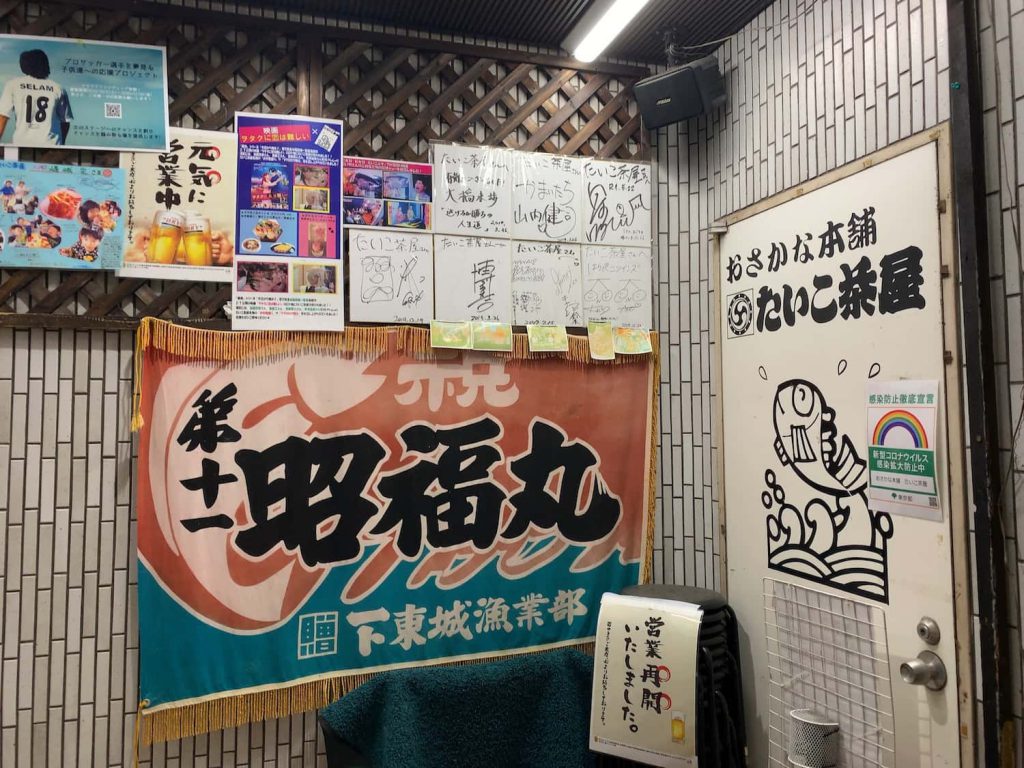 Pay the bill first before helping yourself to the mountain of sashimi lined up in a row. Typically, there are more than ten different types of sashimi and seafood on display. Sashimi changes depending on the available day's stock. Typical items are maguro (tuna), buri (yellowtail), salmon, and katsuo (bonito). Please be aware that it is a rule to pay a penalty of 500 yen for any leftovers.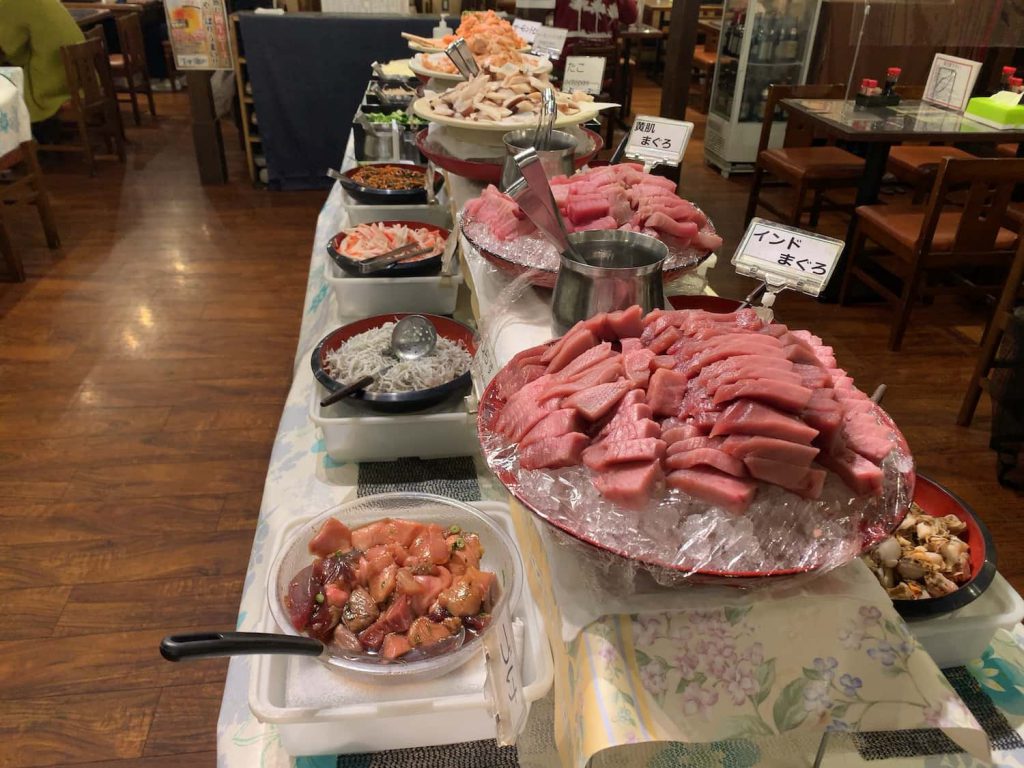 Good value for the money is one of the biggest factors in choosing to dine at this restaurant.
Tuna dismantling show are held during dinner hours. Please check out their website for schedules. 
Name: Osakana Honpo Taiko Chaya
Phone: +81-(0)3-3639-8670
Hours: 11:00 – 14:30 / 17:00 – 23:00 (Sundays: 10:30 – 15:00)
Closed On: Open Daily
Number of Seats: 162
Budget: Lunch: – JPY2,000 / Dinner: – JPY5,000
Payment Options: Credit Cards Accepted (Cash only during lunch hours)
Official Website: https://www.taikochaya.jp