Noodle Nirvana: A Taxi ride away from Fujisan Station
Indulge in an unparalleled gastronomic adventure at the highly acclaimed noodle venue in Fujikawaguchiko, Yamanashi, a charming and cozy private abode. Step inside to discover a spacious common area, complete with authentic tatami mat flooring.
The ordering process is effortless with the conventional order form system. Simply complete the form and present it to the waiting staff. The noodles, renowned for their remarkable elasticity, are meticulously prepared and paired with a broth crafted from a harmonious blend of soy sauce and miso.
Located in Yamanashi Prefecture, Fujiyoshida City is known for its exceptional udon culture, which is attributed to the pure spring water sourced from Mount Fuji and the harsh winter conditions. The local specialty, Yoshida Udon, is greatly revered.
The signature dish on the menu is the Niku (Meat) Udon, adorned with succulent slow-cooked horse meat and cabbage, exhibiting a robust chewiness and a broth rich in flavor. Enhance the taste by adding a sprinkle of the house-made "suridane" condiment, seasoned with shichimi pepper.
This lively noodle establishment is a popular gathering place for locals, offering a tranquil and homelike atmosphere, making it the ideal destination for those seeking a truly singular dining experience.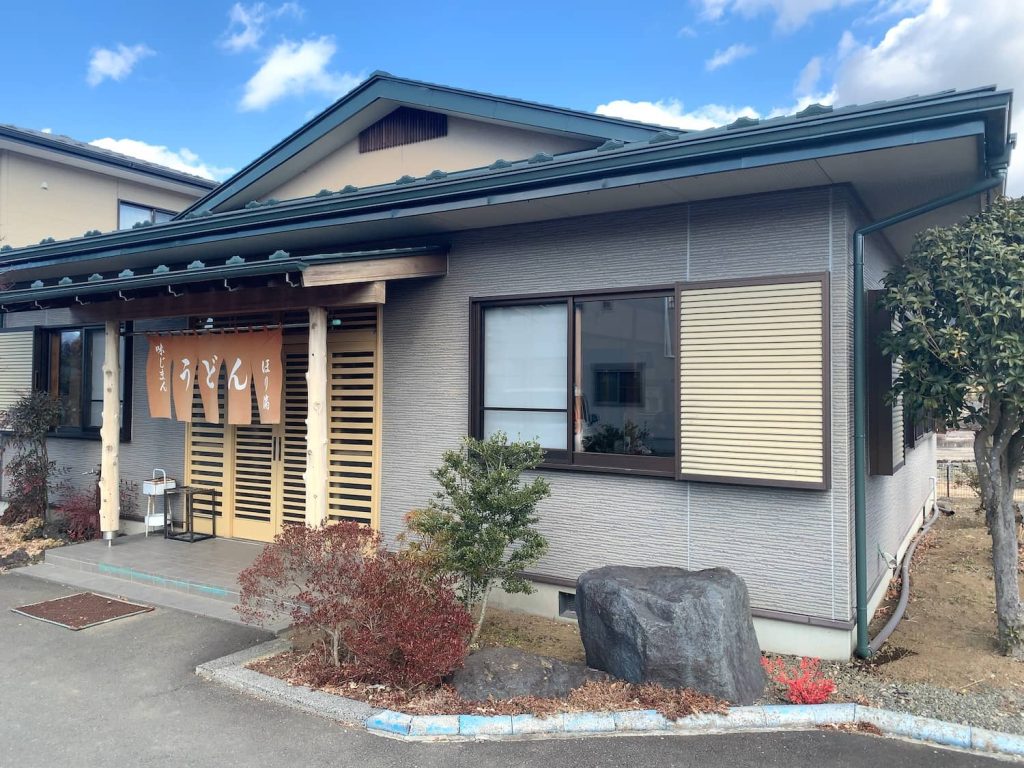 Name: Horibata Udon
Phone: +81-(0)555-23-6117
Hours: 11:00 – 13:30
Closed On: Mondays
Number of Seats: 48
Budget: – JPY1,000
Payment Options: Cash Only