Osaka's Best-Kept Secret for Handmade Udon Noodles
Looking for an authentic and delicious udon experience in Osaka? Look no further than Kinuya, a cozy handmade noodle restaurant tucked away in the Hanei Shotengai shopping district.
Since its founding in the early 1970s, Kinuya has been run by the same family and has become one of Osaka's best-kept secrets for handmade udon noodles. Unlike other udon restaurants that use pre-made noodles, Kinuya makes their own noodles in-house at their noodle factory, resulting in firm and chewy noodles that are sure to satisfy your cravings.
The restaurant's sign and exterior are as inviting as the warm and friendly staff who welcome you inside. As you enter, you'll see the menu displayed along the wall, showcasing a wide variety of dishes including udon, soba, tempura, Japanese-style ramen, yakisoba, donburi, and oden. You can even order sets that come with mini-donburi bowls along with your noodles.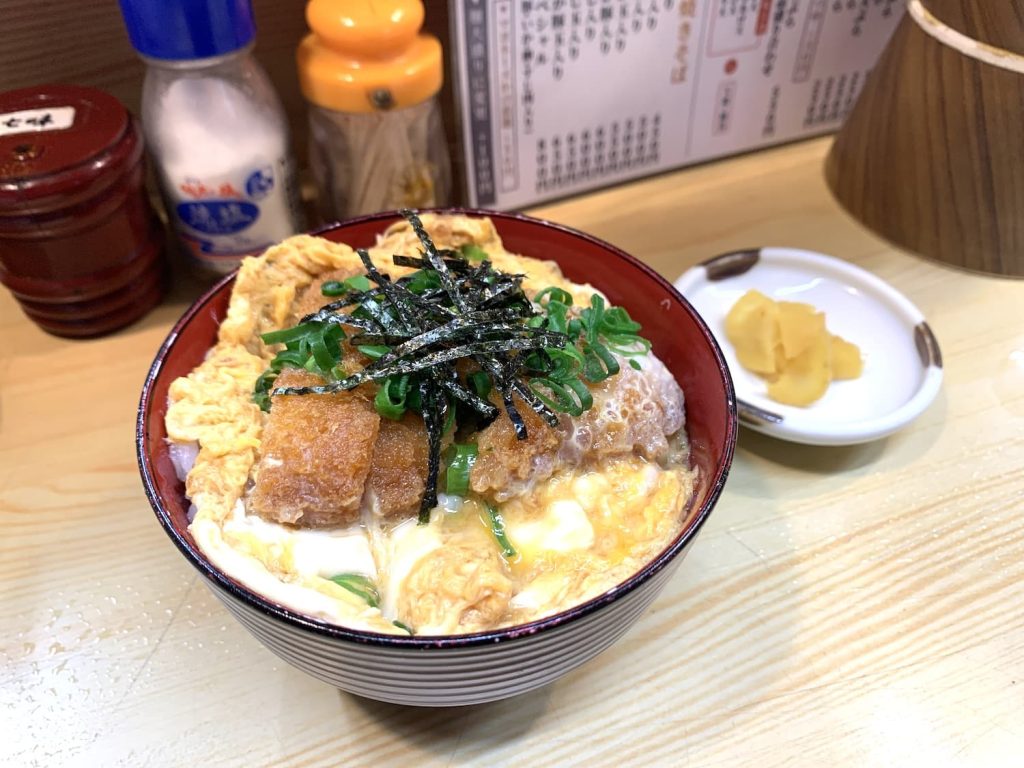 One dish that's not to be missed is the mini katsu-don, which is bursting with flavor thanks to the rich and delicious broth. The dish is topped with green onions and nori, making for a perfect combination of savory and umami flavors.
The layout of the restaurant includes a U-shaped counter that can seat around 20 people, with the kitchen in the back. This setup provides a cozy and intimate atmosphere that's perfect for enjoying your meal.
But it's not just the food that makes Kinuya special. The staff is always smiling and provides exceptional service, making you feel right at home. You'll undoubtedly enjoy a moment of bliss as you savor every bite of your noodles.
If you're planning a trip to Universal Studios Japan (USJ), make sure to take a break and stop by Kinuya, which is just a 10-minute walk from Bentencho Station. And once you visit, you'll surely want to come back again and again.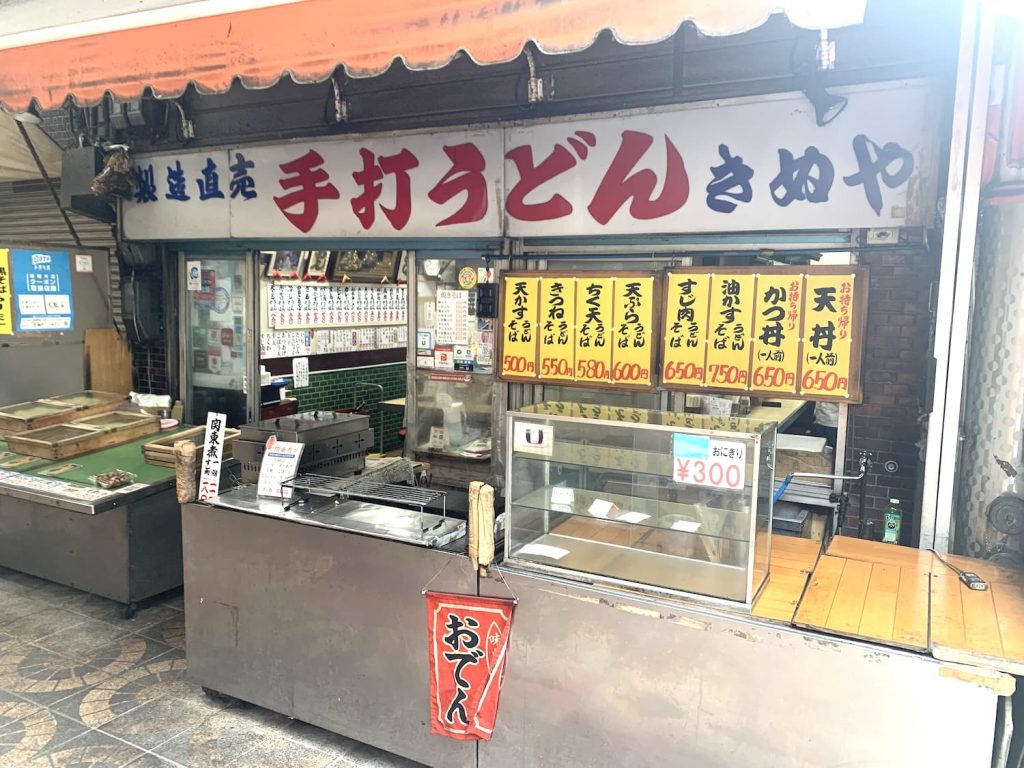 Name: Teuchi Udon Kinuya
Phone: +81-(0)6-6582-0868
Hours: 10:00 – 18:00
Closed On: Mondays and Thursdays
Number of Seats: 18
Budget: – JPY1,000
Payment Options: Cash Only