A Must-Visit Ramen Restaurant for Anime Fans
Permanently Closed
Calling all anime and ramen fans! The legendary Namidabashi ramen restaurant has finally reopened its doors in Shinbashi with a bang after relocating due to redevelopment. A hidden gem located in a back alley near Sakurada Park, the restaurant is a must-visit for fans of the popular anime "Ashita no Joe" (Tomorrow's Joe). Inside, you'll find various goods such as posters and comic books from the anime lining the walls. The restaurant's name comes from the fact that "Tange Boxing Gym" from the anime was located at the foot of the Namida Bashi (the bridge of tears).
When you enter the restaurant, you'll first purchase your meal tickets from a vending machine. The fun begins when you hand over the meal ticket and are asked whether you want garlic, and can also call out your preferences for noodle texture, soup richness, oil amount, and spiciness level. The most popular dish, the "Mammoth Ramen," is named after Joe's friend Mammoth Nishi. The soup is made by simmering a luxurious blend of pork and chicken bones to bring out the maximum umami flavor. Despite its rich appearance, the taste is surprisingly light.
But what really sets Namidabashi's ramen apart is the broth. The ramen soup is made by simmering a luxurious blend of dried mackerel, sardine, auxis, and round herring at a low temperature to extract the "umami" and "aroma" without any "fishy" or "bitter" taste, resulting in a deep and complex flavor. And let's not forget the homemade soy sauce-based sauce, which blends dark soy sauce, re-brewed soy sauce, and aged soy sauce to give the broth a rich and creamy flavor.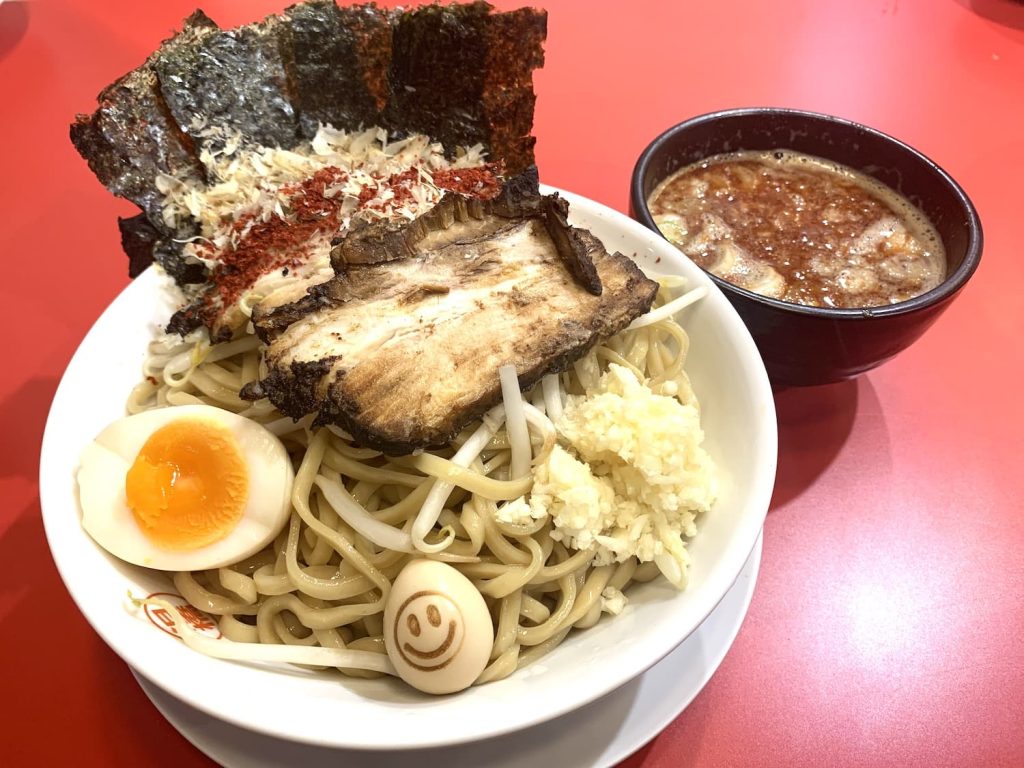 The cherry on top of this delicious experience? Namidabashi uses Marutaka Seimen's specially made mammoth noodles for their ramen. And if you're feeling adventurous, try their tsukemen noodles, which have a chewy texture and a smooth throat feel. So grab your meal ticket, choose your preferences, and get ready to indulge in the savory goodness that is Namidabashi's ramen.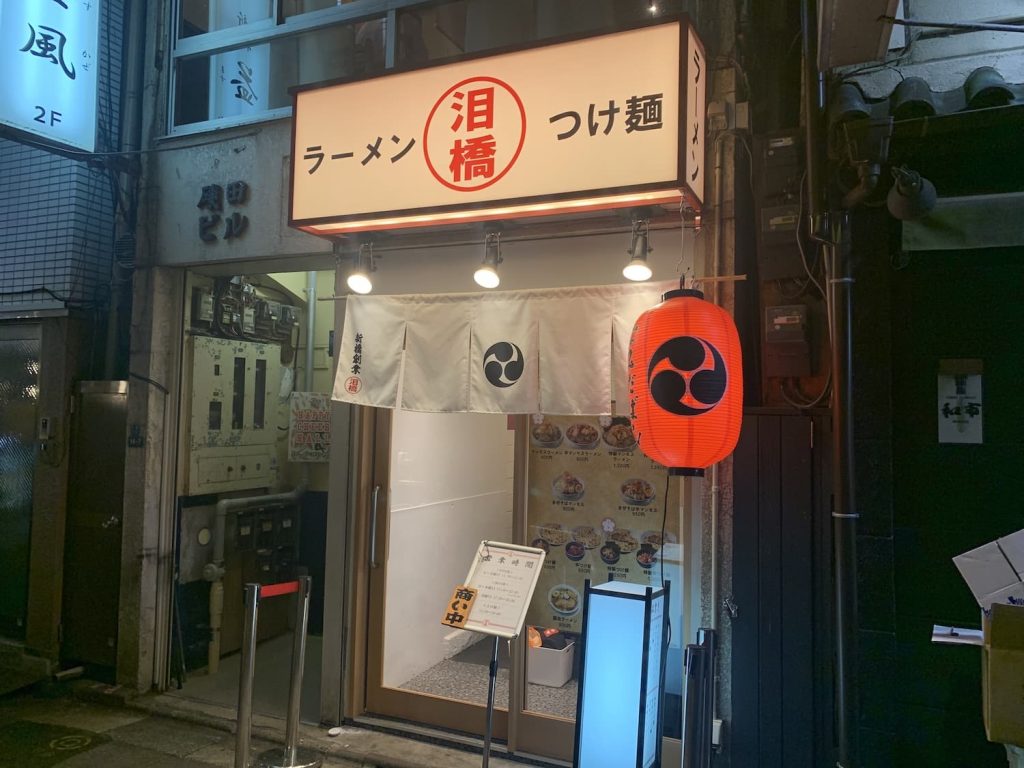 Name: Namidabashi
Address: 3-14-7 Shinbashi, Minato-ku, Tokyo
Phone: +81-(0)3-6435-6696
Hours: Monday to Thursday 11:30 – 15:00 & 17:30 – 23:00 / Friday 11:30 – 15:00 & 17:30 – 26:00 / Saturday, Sunday and National Holidays 11:30 – 20:00
Closed On: Open Daily
Number of Seats: 20
Budget: – JPY1,500
Payment Options: Cash Only