Wondering what to do on your trip to Japan? Discover the best sights and things to do as recommended by the locals.
Sightseeing
Hanazono Shrine(花園神社)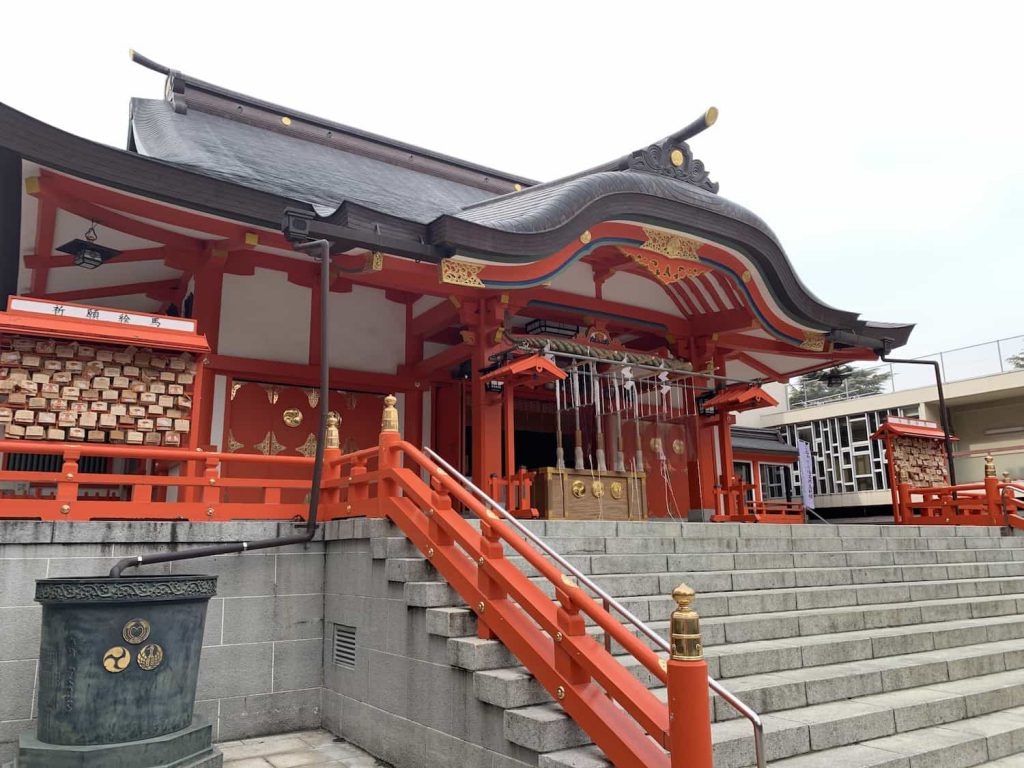 Hanazono Shrine is located adjacent to Kabukicho, an entertainment and red-light district. Since the establishment of the Edo shogunate in 1603, the shrine has been worshipped as the guardian of Shinjuku. Visitors to the shrine include a wide range of people: from young women, couples, people in the entertainment industry and companies doing business in Shinjuku. The shrine is famed for its annual Tori-no-Ichi (rooster market) festival in November when visitors abound seeking prosperity and good fortune. At festival time, colorful and brightly lit paper lanterns adorn the shrine and welcome visitors.
Skyscraper
Tokyo Metropolitan Government Building(東京都庁)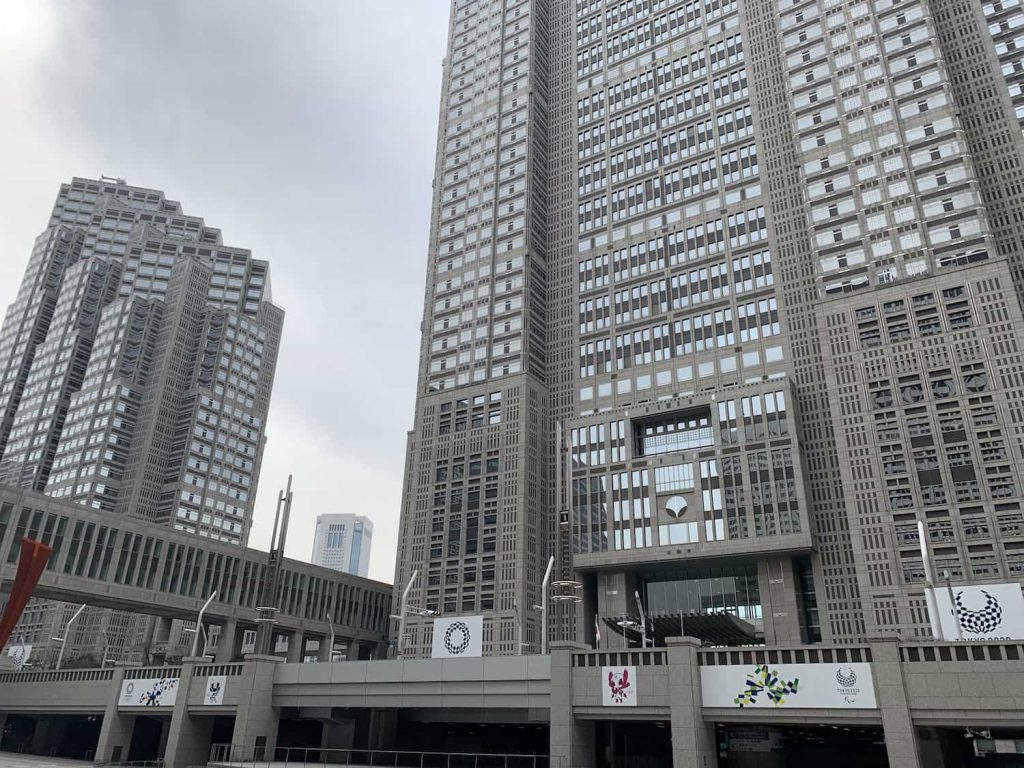 The Tokyo Metropolitan Government Building is the headquarters of the Tokyo Metropolitan Government. Completed in 1990, it was designed by Kenzo Tange, a renown Japanese architect. Tocho, as the three-building complex is popularly known, is a huge structure consisting mainly of government-related offices. This is the location of offices and meeting spaces for the Tokyo Metropolis Governor and the Tokyo prefectural parliament. A tourist information office on the second floor provides useful information on Tokyo and other parts of Japan.
Building No. 1 divides into two towers at the 33rd floor. The tallest of the two towers, the third largest in Tokyo, is 48 stories (202 meters) above ground and 3 stories underground. The second tower is 45 stories (202m) above ground. Both towers have popular panoramic observation decks that are popular and accessible, without charge, to the general public. Under favorable weather conditions, both decks provide great views of many Tokyo landmarks such as Tokyo Skytree, Tokyo Tower, Meiji Shrine, Mount Fuji, Tokyo Bay and Meiji Shrine. Each observation deck has its own café and souvenir shop.
Two other buildings round out the complex. Building Number 2 is 34 stories (163m) above ground and 3 stories below ground. The Tokyo Metropolitan Assembly Building is eight stories including one below ground.
Shopping
Shopping Complexes(ショッピングモール)
Having the highest number of daily visitors in the world, Shinjuku has everything you could possibly want, from fashion to electronics. Whether you're a fashionista looking for designer brands, a fast-fashion enthusiast with a penchant for practical clothes, a trendsetter or a bargain hunter, you'll find what you want in Shinjuku. You can purchase electronics and gadgets at mass merchandisers such as Bic Camera, Yodobashi Camera and Yamada Denki. The biggest sales periods are in summer and winter and it is those times that you are most likely to find good bargains. Explore the basement food floors of the department stores. They sell everything from side dishes, lunch boxes, sweets and more. What follows is a roundup of the most popular shopping complexes in Shinjuku.
Takashimaya(新宿高島屋)
Official Website: https://www.takashimaya.co.jp/shinjuku/
Isetan(伊勢丹 新宿店)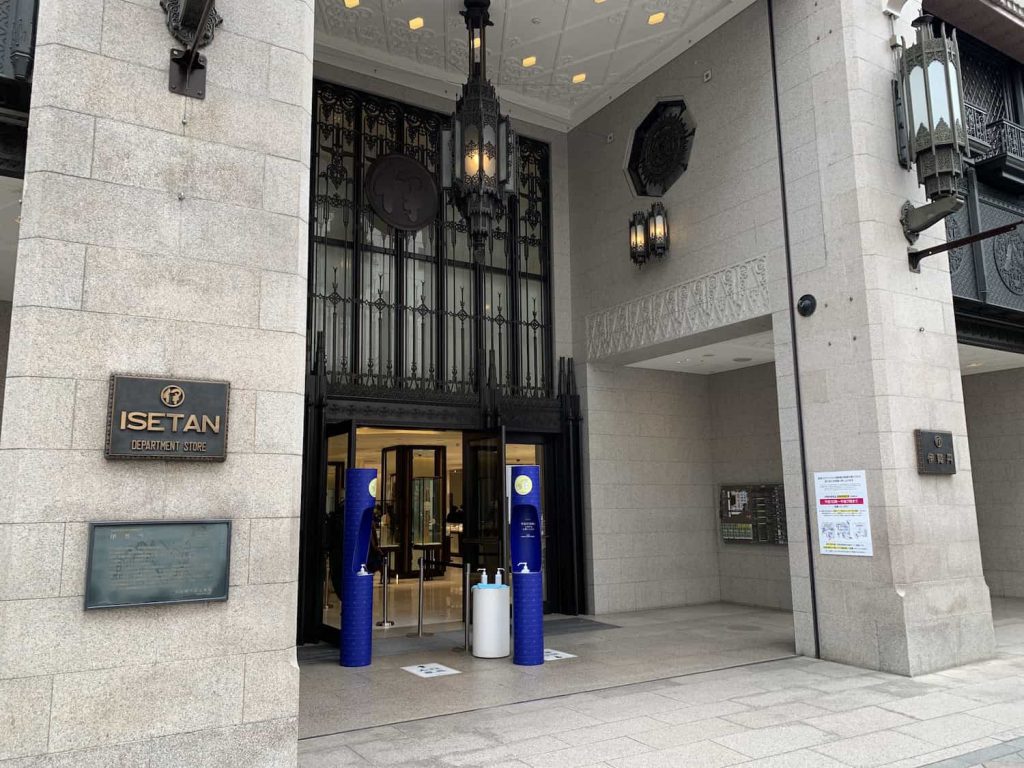 Official Website: https://www.isetan.mistore.jp/shinjuku.html
Odakyu(小田急百貨店 新宿店)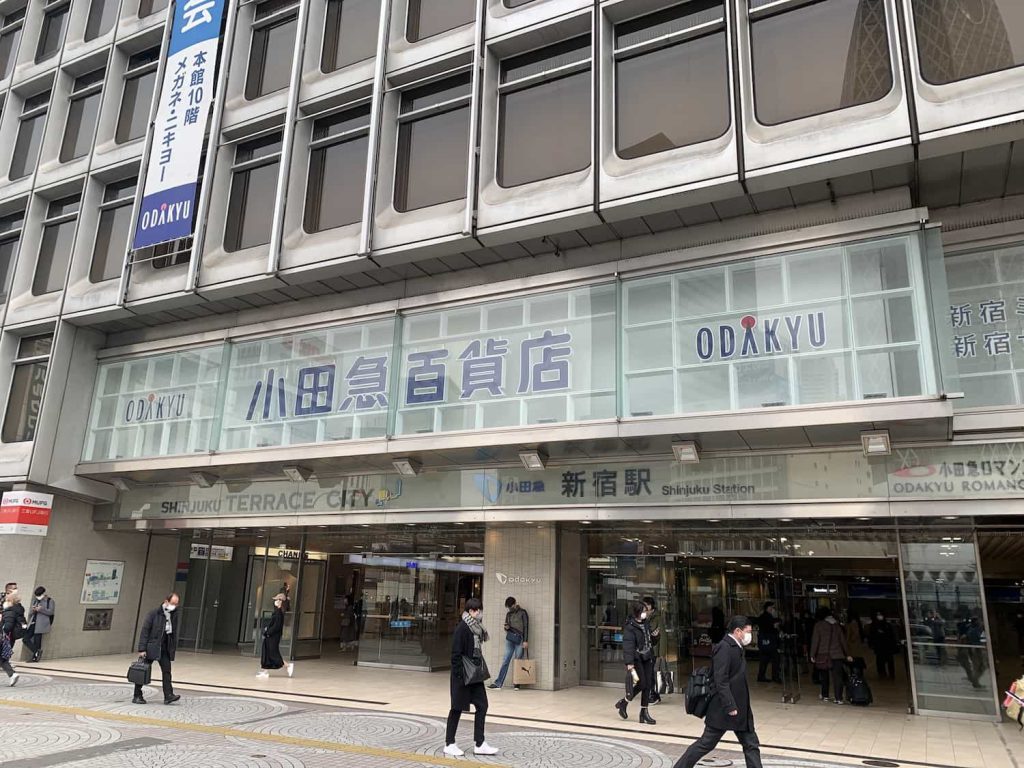 Official Website: http://www.odakyu-dept.co.jp/shinjuku/index.html
Keio(京王百貨店 新宿店)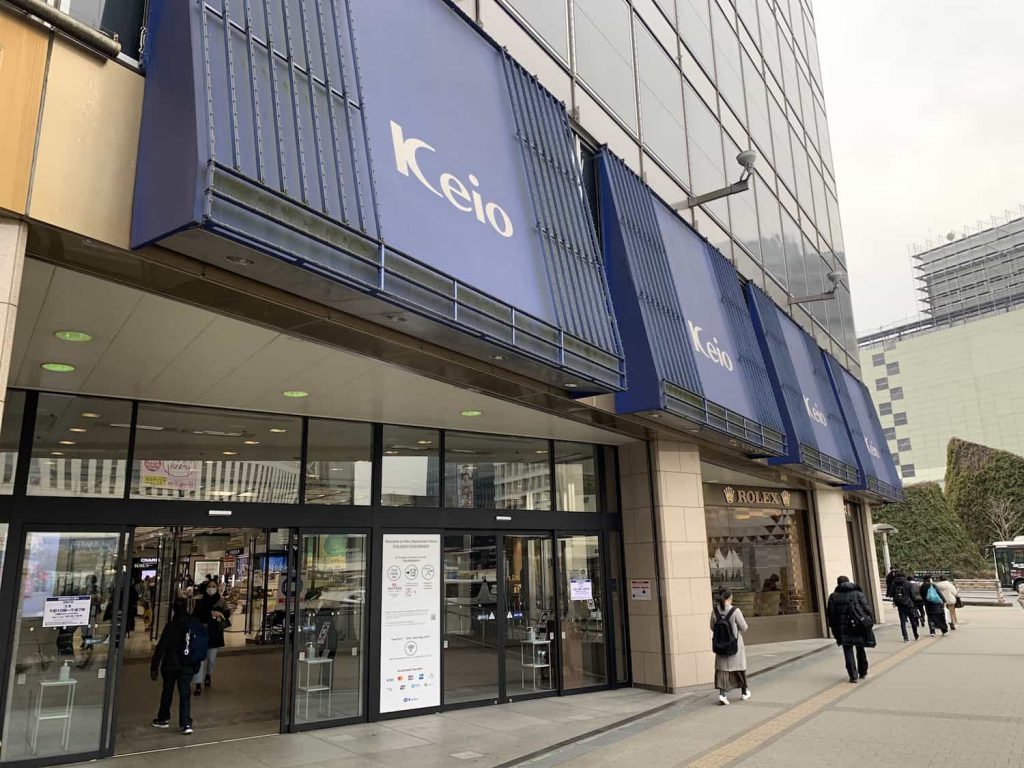 Official Website: https://www.keionet.com/info/shinjuku/
NEWoman(ニュウマン)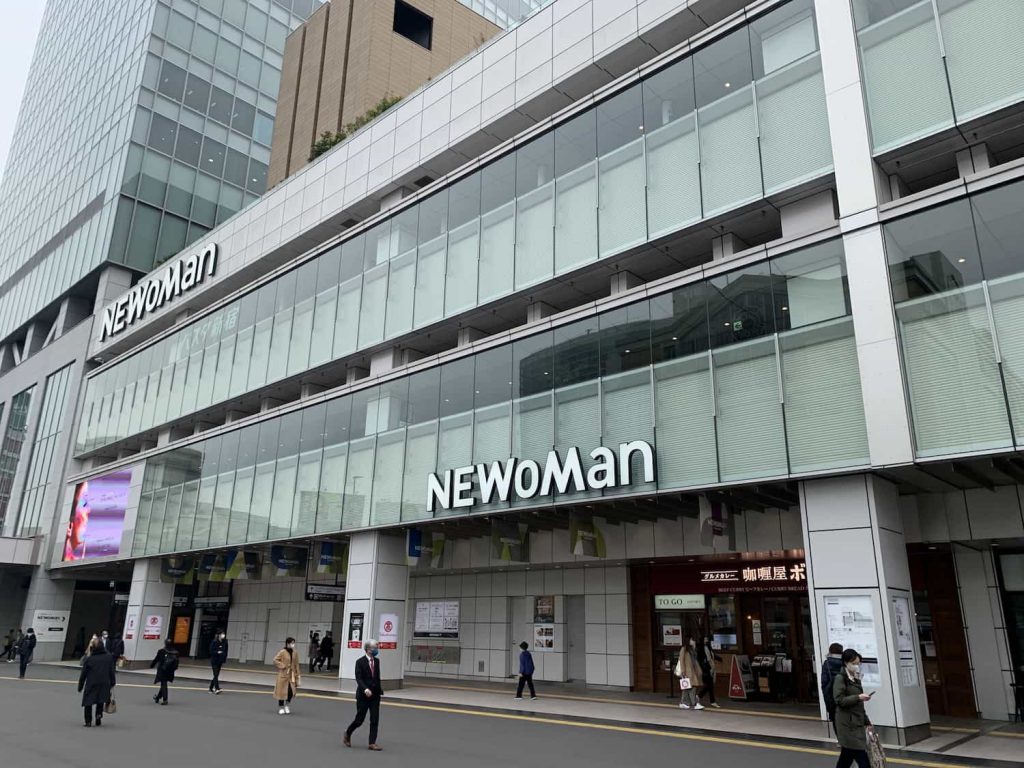 Official Website: https://www.newoman.jp/
LUMINE EST(ルミネエスト)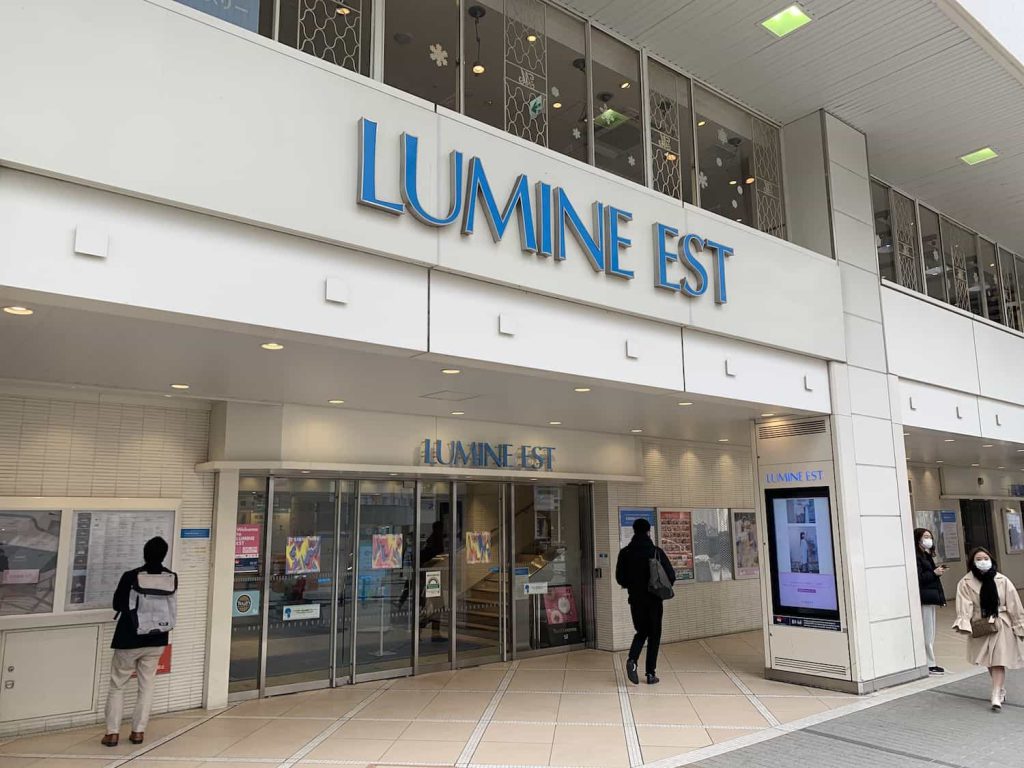 Official Website: https://www.lumine.ne.jp/est/
MYLORD(新宿ミロード)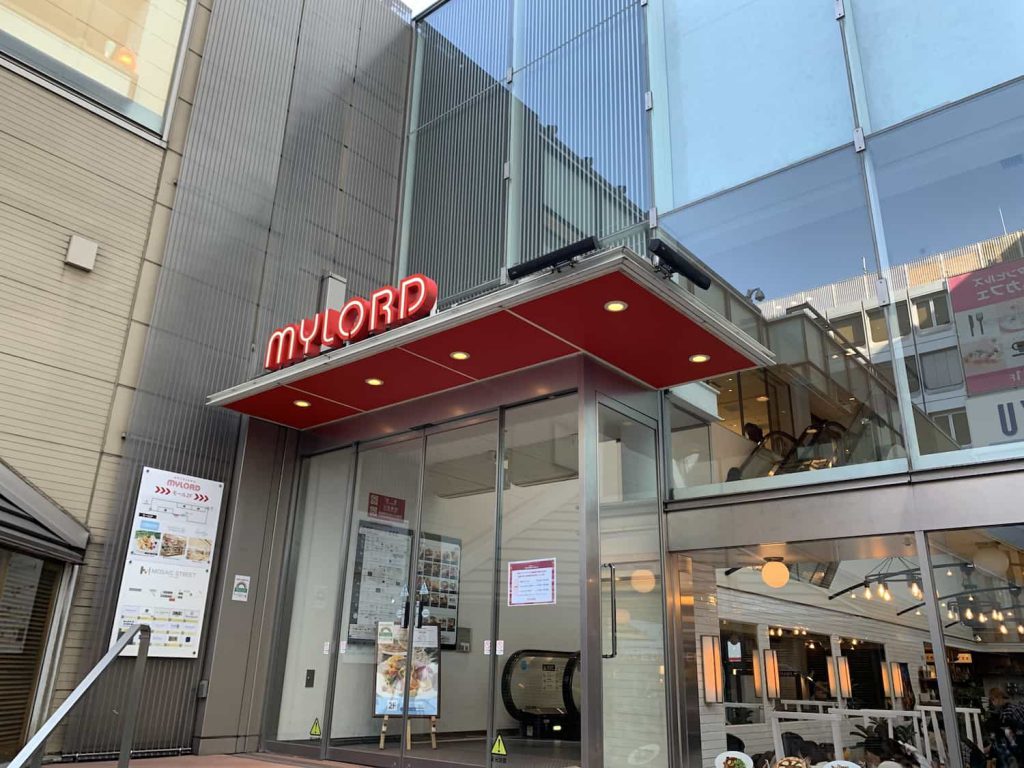 Official Website: https://www.odakyu-sc.com/shinjuku-mylord/
Shinjuku Marui Main Building(新宿マルイ本館)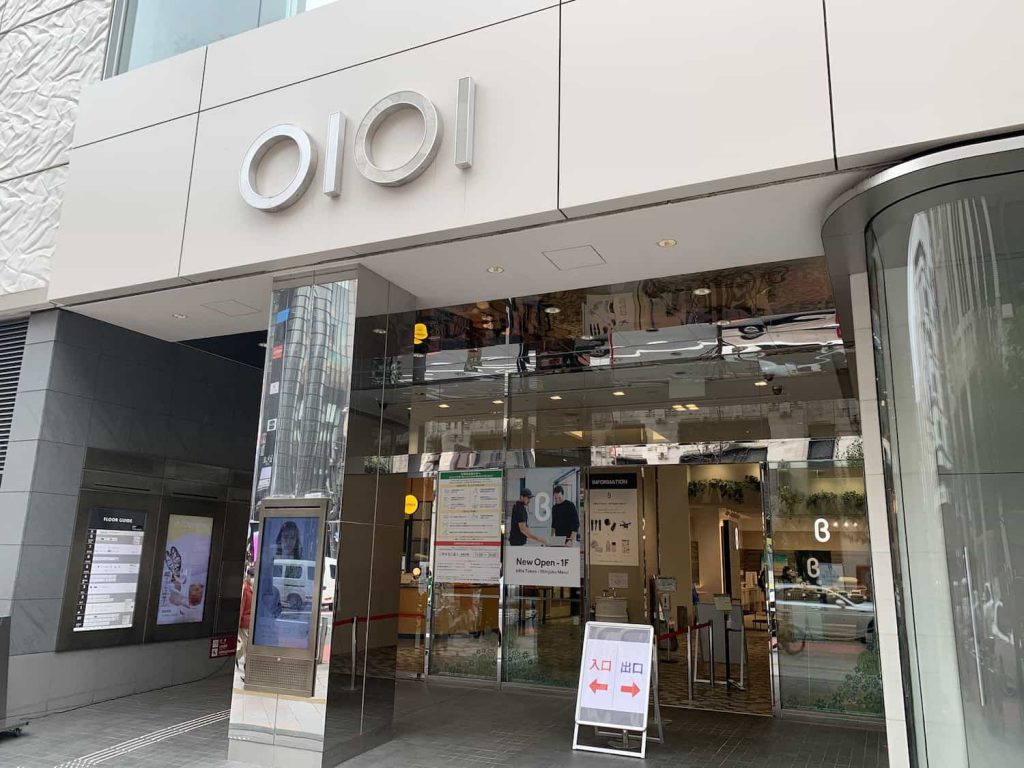 Official Website: https://www.0101.co.jp/003/?from=01_pc_st003_top_head_lang-ja
Flags(フラッグス)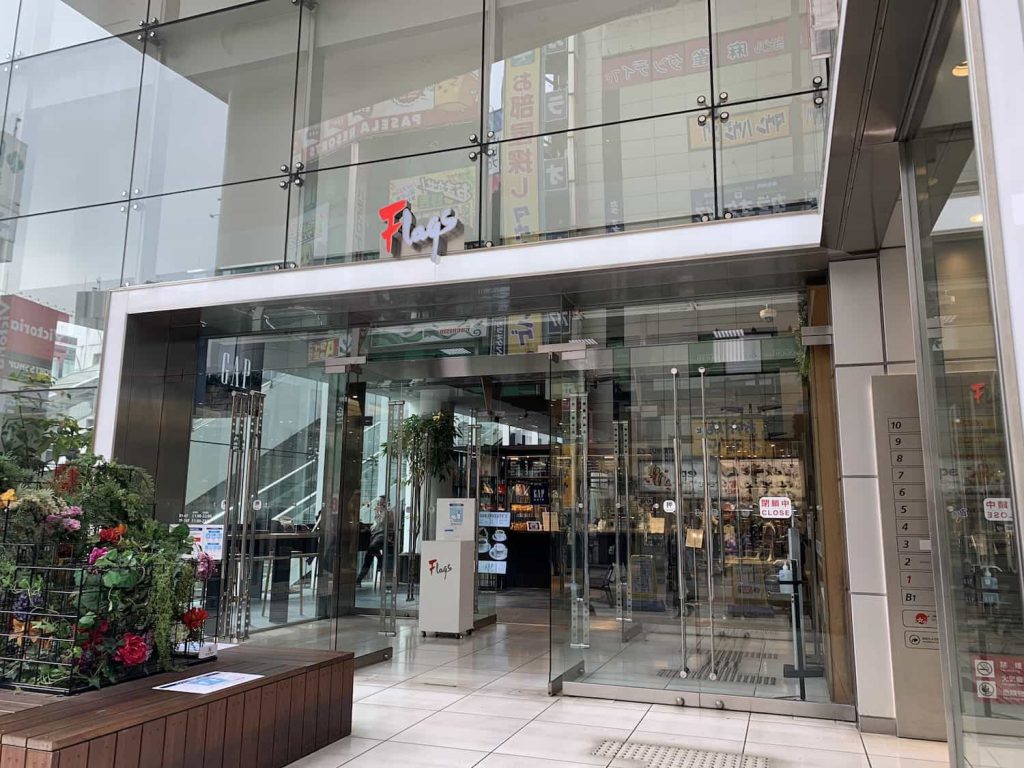 Official Website: https://www.flagsweb.jp/
Museum
Sompo Museum of Art(Sompo美術館)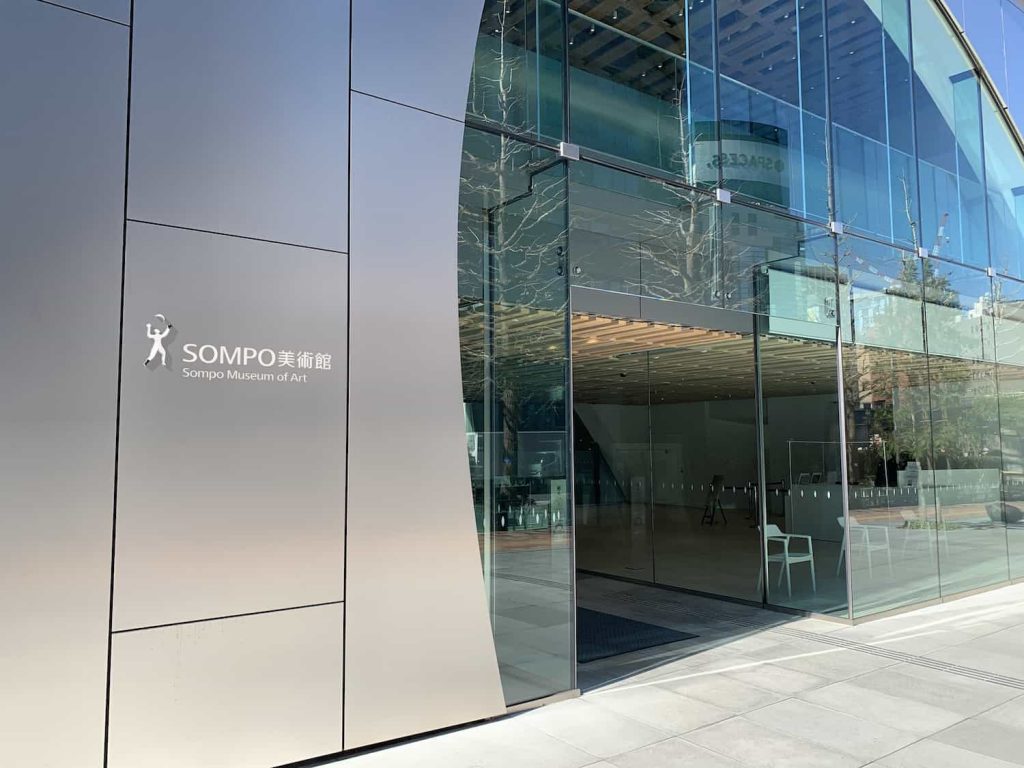 Opened in 1976 as Japan's first high-rise art museum, Sompo museum of art (previously known as Seiji Togo Memorial Sompo Japan Nipponkoa Museum of Art) is an artistic landmark in Shinjuku. Originally located on the upper floors of a skyscraper, the museum reopened in a brand-new building on the same site in May 2020. The museum features the collection of the painter Seiji Togo and other works from Japan and abroad. The museum is particularly famous for Vincent van Gogh's "Sunflowers," which was purchased by the museum in 1987 for 5.8 billion yen. One will also find other masterpieces of Western art by Paul Gauguin, Paul Cézanne and Pierre-Auguste Renoir.
Yayoi Kusama Museum(草間彌生美術館)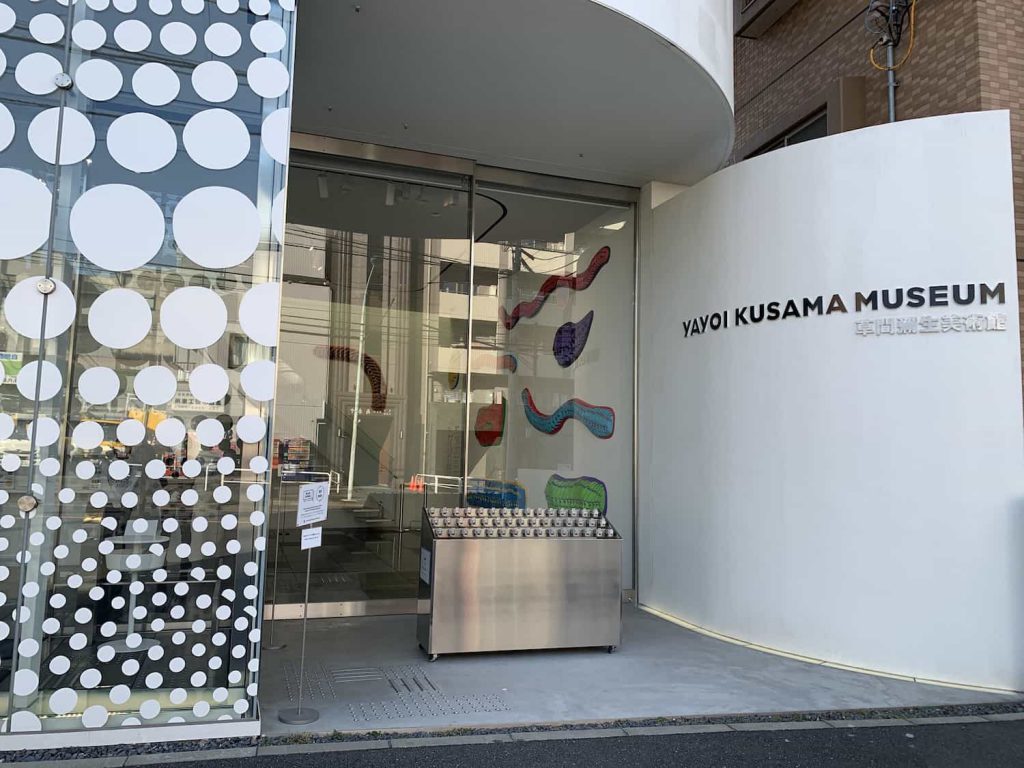 The museum was founded by Japanese avant-garde artist Yayoi Kusama, known for her unique and impactful fashions including, of course, her signature polka dot motif. The museum is dedicated to conveying Kusama's messages of "world peace" and "love of humanity" through her works. The museum aims to help people of all ages and genders become familiar with contemporary art. Kusama is active in a wide range of fields, including painting and sculpture, as well as film and fiction. Many of Kusama's works are shown in exhibitions twice a year. Limited edition merchandise is available for purchase in the shop on the first floor.
Samurai Museum(サムライミュージアム)
The samurai class has been at the center of Japanese society since the end of the Heian period (794 – 1185). The term "samurai" comes from the Japanese word "saburau," which means "one who serves." For 700 years, from the invasion of the Mongols to contact with Western powers, the samurai were the point of the Japanese spear. Experience the beauty of the samurai spirit with their core belief that valued honor above life.
Park
Shinjuku Gyoen National Garden(新宿御苑)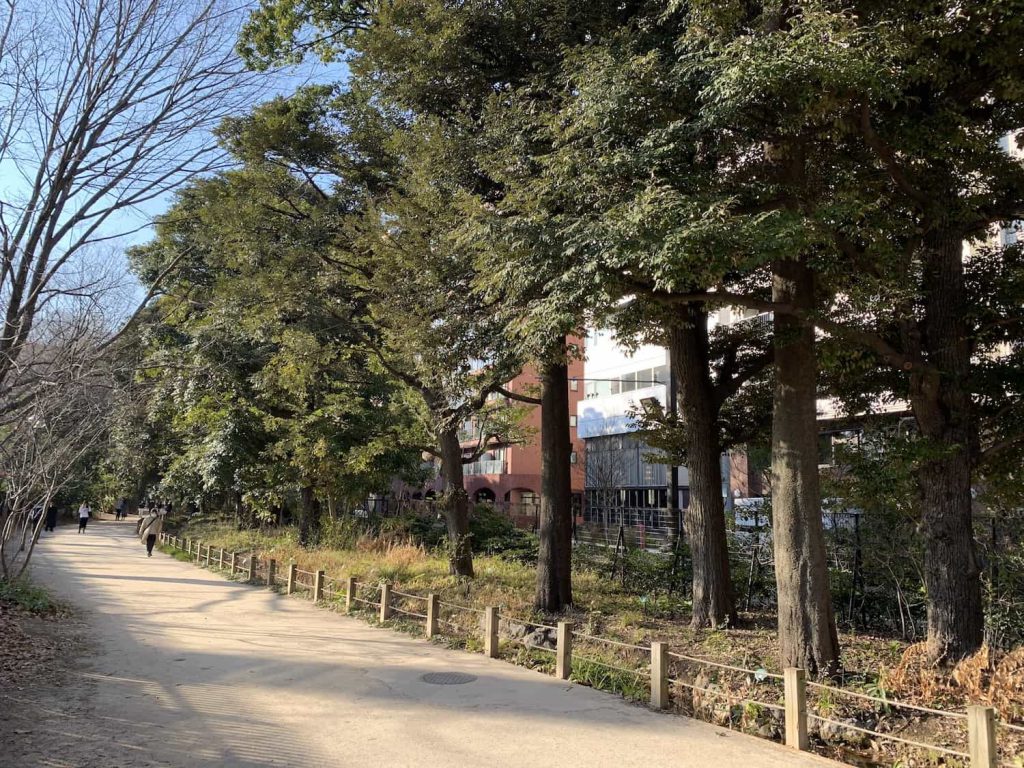 The site was originally created as an imperial garden in 1906. It opened as a national garden in 1949. Coexisting in harmony within Shinjuku Gyoen National Garden are an English-style Landscape Garden, a French-style Formal Garden and a Japanese Garden. The Japanese Garden has a pond in the center with a strolling path going around the pond, known as "kaiyushiki" or circuit style. Old Imperial Rest House, Kyu Goryo-tei (Taiwan Pavilion), enables visitors to see the history of the Imperial House. The Garden is a popular spot for cherry blossoms in the spring and autumnal leaves in the fall.
Food & Drink
Shinjuku Golden Gai(新宿ゴールデン街)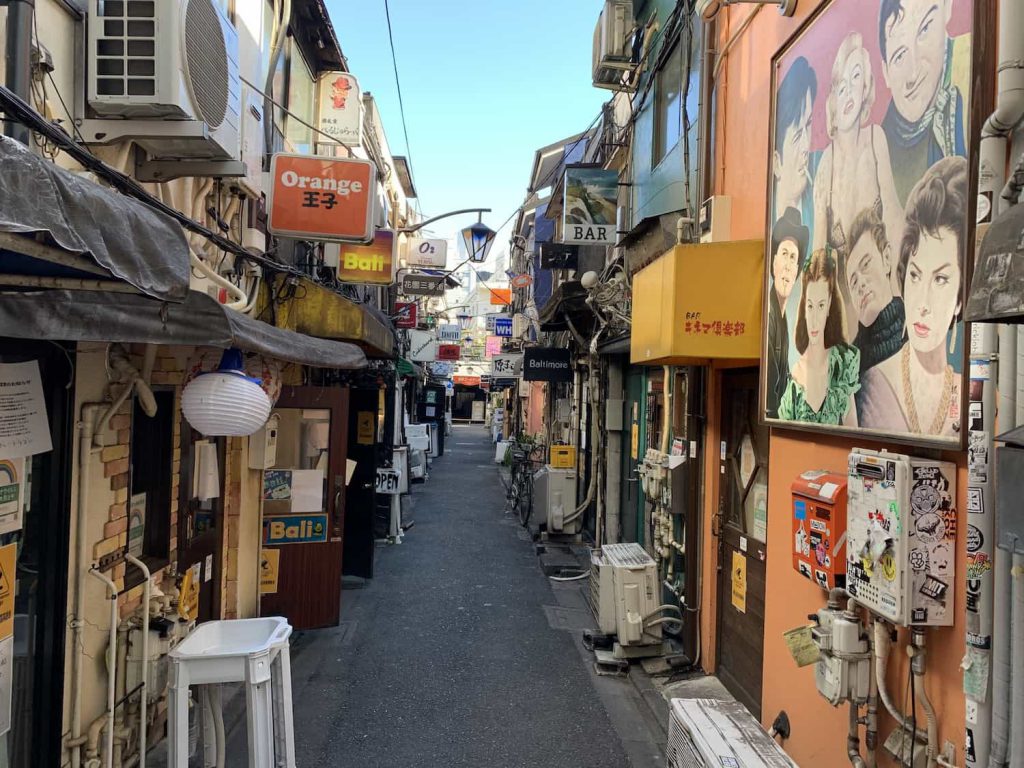 Situated between Shinjuku City Office and Hanzomon Shrine, Shinjuku Golden Gai is an entertainment district of eateries and bars with roots going back to the black-market days following WWII. Wooden row houses, most of which were built after the War, line the narrow alleyways like a matchbox. Each unit is very compact; they average only 10 to 15 square meters of floor space. In the 1970's, Shinjuku Golden Gai was a cultural hub for writers and actors. In recent years, the area has become very popular among foreign tourists, because of its friendly and safe atmosphere. The area retains the feeling of the good old days of the Showa era (1926 – 1989).
Omoide Yokocho(新宿思い出横丁)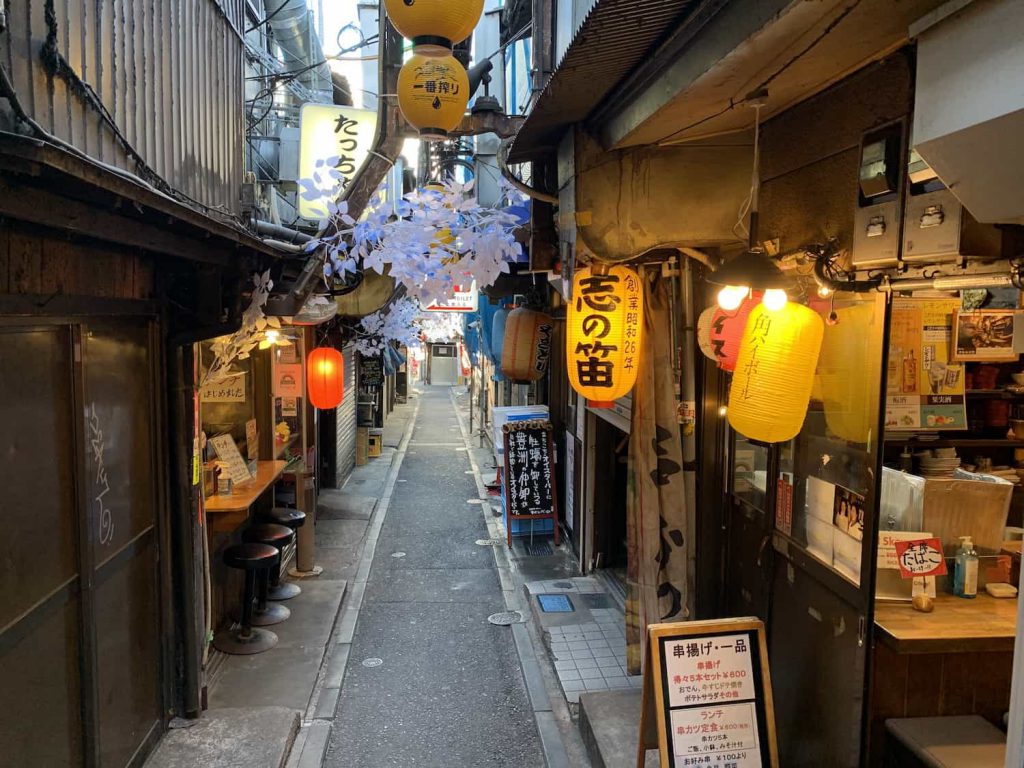 Omoide Yokocho (Memory Alley) is an alleyway overflowing with traditional food stalls. Restaurants began to pop up during Japan's reconstruction phase after WWII. The alleyway is located a mere 3-minute walk from the west exit of JR Shinjuku station. It is a foodie destination where you can enjoy the nostalgic atmosphere of the Showa era (1926 – 1989). Omoide Yokocho features various Japanese specialties such as yakitori, ramen, sushi, and unagi. Experience authentic Japanese nightlife with salarymen as your guide.