Hambagu Delights Await at Country Kitchen Tetsu: A Haven for Food Lovers!
Country Kitchen Tetsu is the quintessential haven for aficionados of hambagu! Nestled in the heart of Okachimachi, this cozy eatery is just a stone's throw away from the JR Akihabara Station, making it a convenient spot for a quick lunch or a satisfying dinner.
As you step inside, you'll be greeted by the mouth-watering aroma of sizzling meat and a warm, welcoming atmosphere. The six-seat counter and two tables, each accommodating four people, create an intimate setting that is perfect for a date or a casual meal with friends.
Before taking your seat, head over to the left-hand side of the restaurant and purchase meal tickets in advance from the ticket vending machine. This will ensure that you get your hands on one of the limited 50 servings of hambagu that are available on weekdays.
The kitchen is located adjacent to the counter, allowing you to witness the skilled chefs in action as they prepare your meal with rare and high-quality ingredients. Each hambagu weighs a whopping 250 grams, the perfect size for those who love a hearty meal.
But don't let the size deceive you – this hambagu is incredibly fluffy and tender, with a rich meaty flavor that will leave your taste buds singing. And with five different condiments available on the table, you can enjoy a variety of flavors with each bite.
For those with a big appetite, consider ordering a double portion, but be warned – the hambagu is quite filling, so make sure you come hungry. And while the rice bowl may be small, it is the perfect accompaniment to the star of the show – the hambagu.
But hurry, because once the hambagu are sold out, the restaurant will close for the day. So why not visit Country Kitchen Tetsu early and indulge in one of the best hambagu in town? We promise you won't regret it!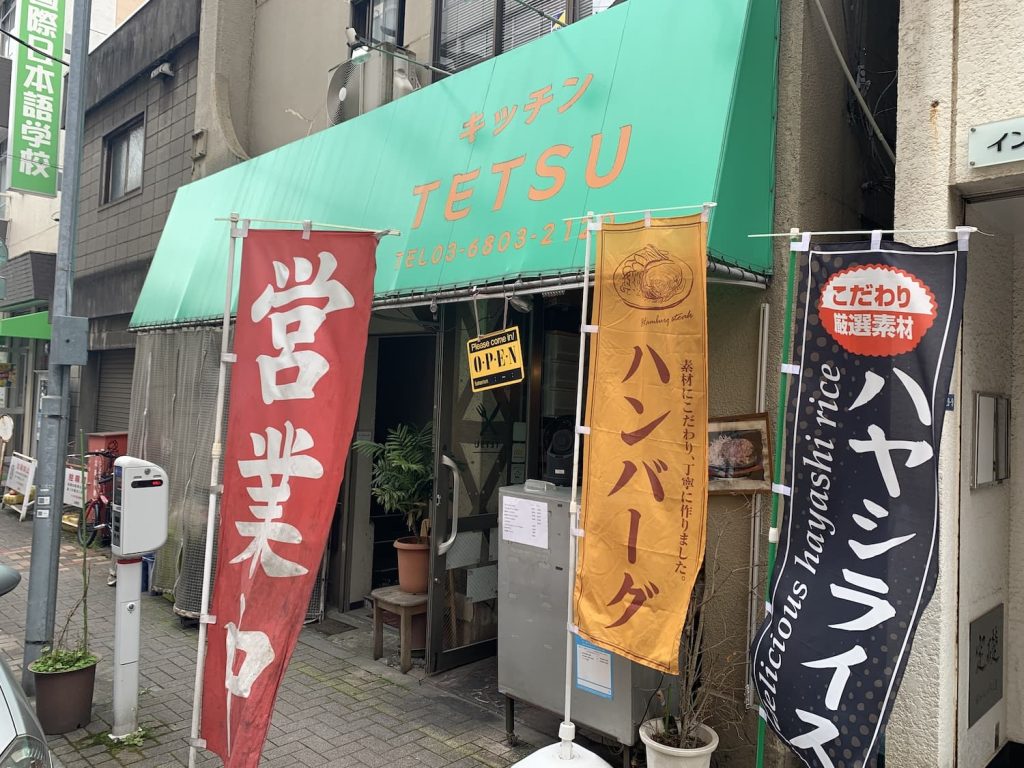 Name: Country Kitchen Tetsu
Address: 2-29-9 Taito, Taito-ku, Tokyo
Phone: +81-(0)3-6803-2120
Hours: 11:30 – 14:00
Closed On: Saturdays, Sundays and National Holidays
Number of Seats: 14
Budget: – JPY1,500
Payment Options: Cash Only