Captivating Culinary Symphony: Anago Tamago Fuwa Fuwa Donburi at Kaisuian
Nestled near Akasaka Sacas, Kaisuian draws a lunchtime crowd of eager food enthusiasts, patiently queuing for their coveted donburi bowls. Prepare to be captivated by the mesmerizing grilling process over charcoal, unfolding right before your eyes at the narrow counter. The menu proudly features their star ingredients: "sardines" and "conger eel."
Let's begin our culinary journey with the sardines, where two enticing options await. First, there's the outstanding "Yaki Iwashi-don," a grilled sardine donburi boasting savory and slightly bitter flavors that can turn even the most skeptical of sardine eaters into devoted fans. Alternatively, you can indulge in the "sardine donburi" topped with boiled shirasu, young sardines that bring depth and complexity to the dish.
Now, let's dive into the world of conger eel, where you have two delectable choices. There's the satisfying "grilled conger eel donburi" or the creative conger eel donburi crowned with a fluffy rolled omelette on top, aptly named "Anago Tamago Fuwa Fuwa." The dish's unique name and onomatopoeia, "Fuwa Fuwa," perfectly capture its soft and fluffy texture, adding to its allure.
When your order arrives, it does so in style. Presented on a captivating hexagonal tray, your main dish is accompanied by delightful side dishes and a comforting bowl of miso soup, enhancing the visual appeal and building anticipation for the culinary experience ahead.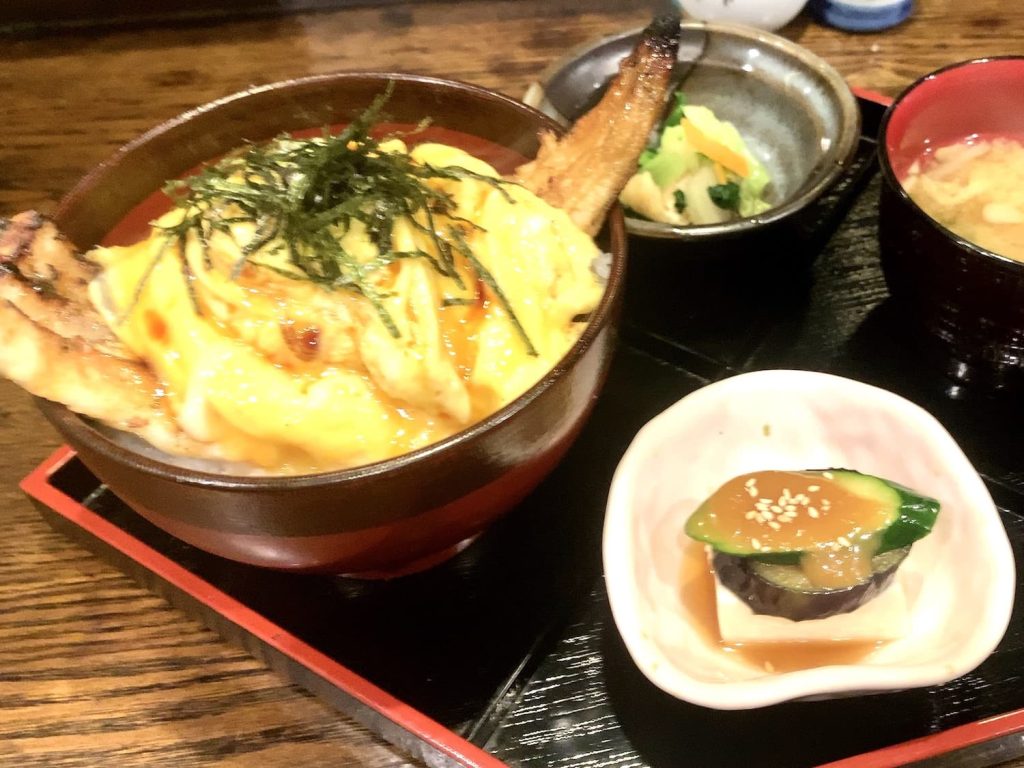 Now, let's turn our attention to the star of the show, the "Anago Tamago Fuwa Fuwa" donburi. This masterpiece features a generous portion of grilled conger eel, adorned with a luscious layer of silky scrambled eggs. The combination of conger eel and eggs offers a delightful and unique gastronomic experience.
Indulge in this delightful donburi, savoring each bite alongside the warm, comforting rice. The conger eel's exceptional tenderness, bounce, and beautifully charred exterior contribute to the overall culinary pleasure. And don't worry about small bones; they won't bother you.
Now, let's focus on the eggs. They boast a luxuriously fluffy and custard-like texture, surprising you with their thickness and a sweet and savory glaze. With each mouthful of rice, you embark on a satisfying journey. The piping hot donburi lives up to its name, creating a delightful and fluffy sensation.
In this extraordinary masterpiece, the fragrant and tender conger eel harmonizes with the velvety, sweet eggs, enveloping the perfectly cooked rice. The sweet and savory sauce weaves everything together, leaving an indelible taste sensation that surpasses expectations. The eel provides a lighter dining experience without compromising on flavor, creating a symphony of tastes that will forever linger in your memory.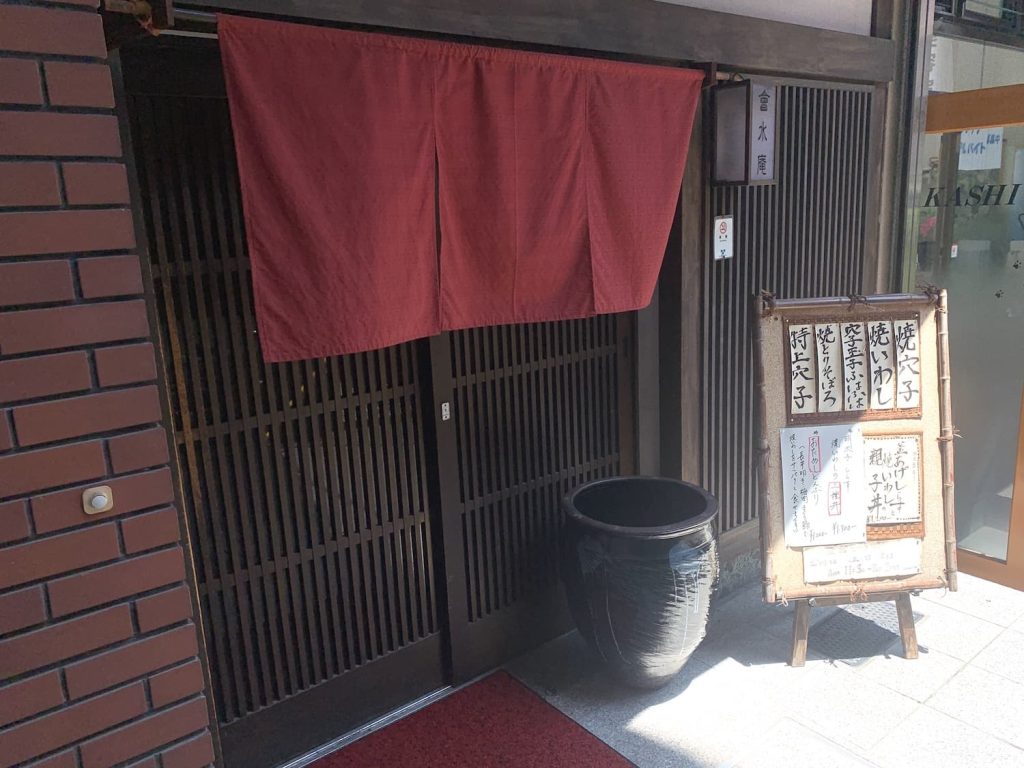 Name: Kaisuian
Address: 6-4-15 Akasaka, Minato-ku, Tokyo
Phone: +81-(0)3-3505-2369
Hours: 11:30 – 14:00 & 18:00 – 22:30
Closed On: Saturdays, Sundays and National Holidays
Number of Seats: 15
Budget: Lunch: – JPY1,500 Dinner: – JPY10,000
Payment Options: Cash Only