Obanzai in Kyoto for Less than 1,500 Yen
Demachi Rororo is an Obanzai (traditional style, native to Kyoto) restaurant with a rich variety of pesticide-free vegetable dishes. Popular among locals and tourists alike, the restaurant is in a back-alley corner leading from the shopping arcade to Imadegawa-dori. At Demachi Rororo, you can enjoy authentic Obanzai at a reasonable price and in a renovated machiya (traditional wooden townhouse).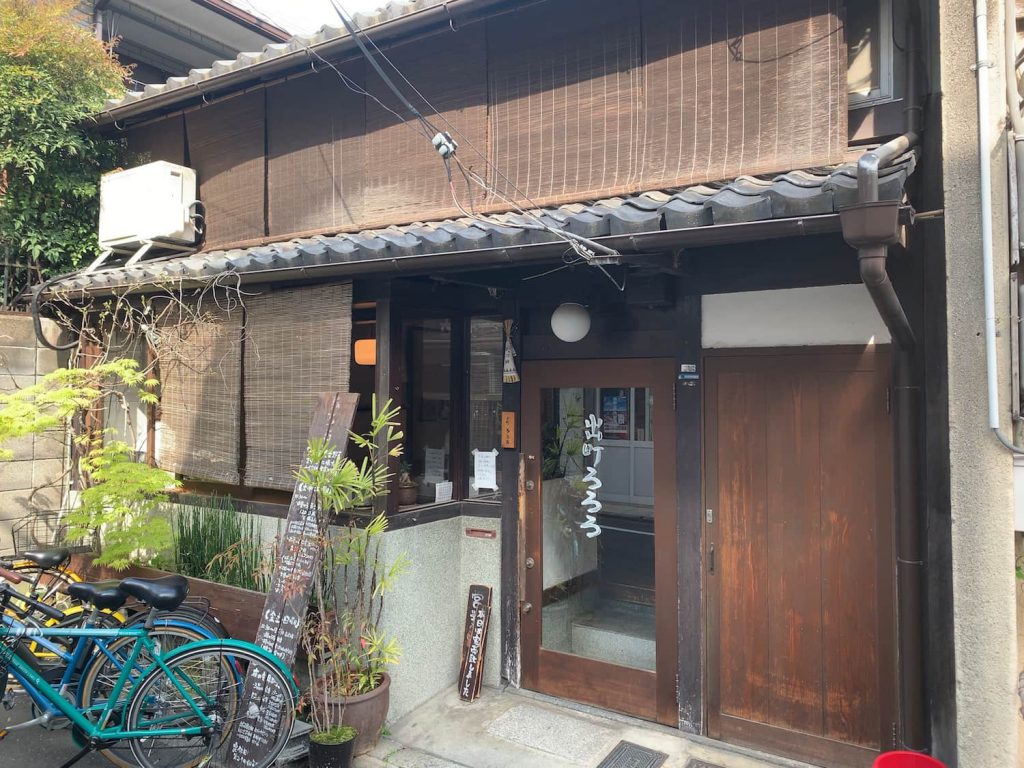 The cozy space has both U-shaped counter seating and two table seating. Lunch is limited to 20 portions of Rororo Bento and Mini Kaiseki. Reservations are required for the Mini Kaiseki.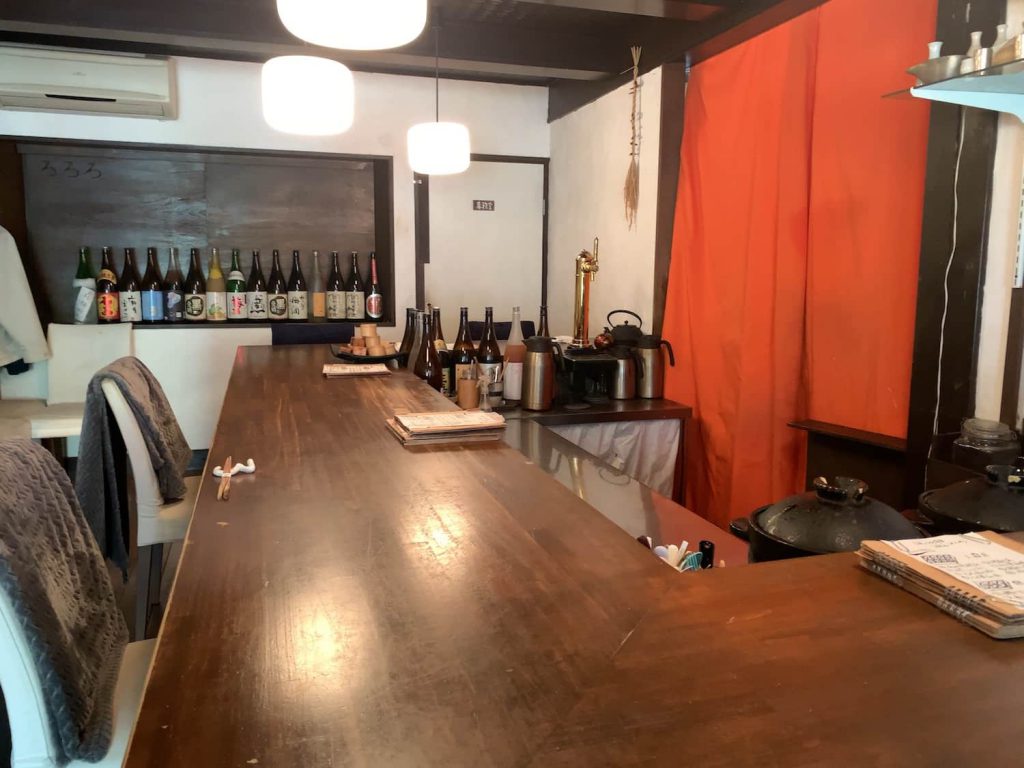 Rororo Bento is a two-tiered set consisting of eight seasonal vegetable dishes and two main dishes served on mamezara (small plate); the first tier is an array of seasonal vegetables prepared in various ways – boiled, pickled, and fried – while the second tier has crispy kakiage (a type of tempura), fluffy dashi-maki (egg rolls), and rice with okoge (scorched rice) on top. The rice is cooked in an earthenware pot. The menu changes every two weeks, giving you an up-to-date taste of the season.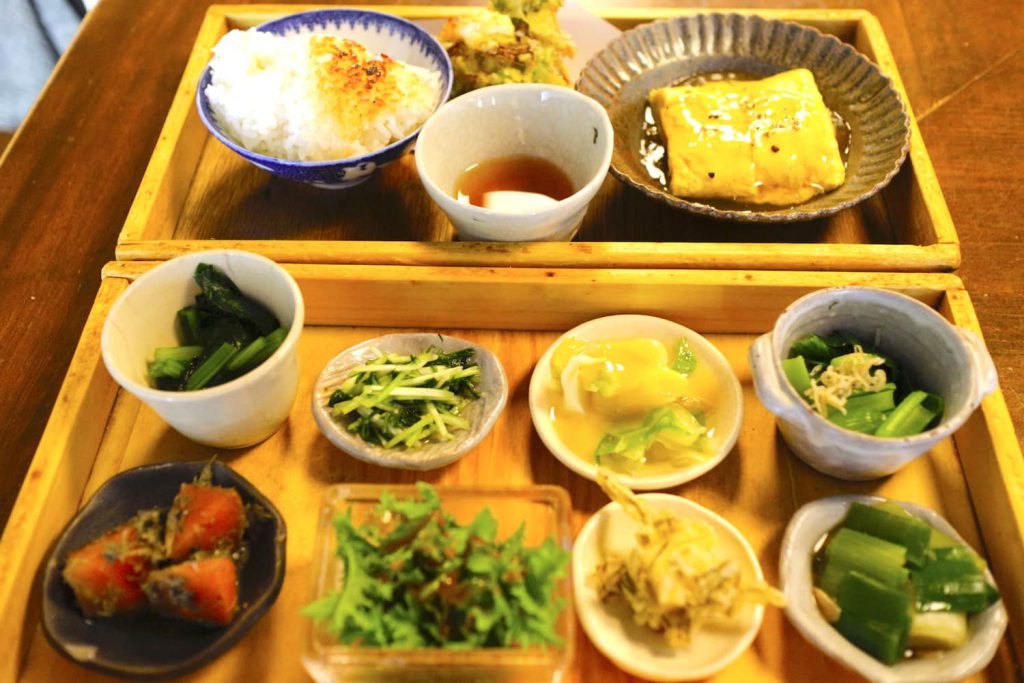 The Mini Kaiseki consists of Rororo Bento with sashimi and dessert.
For dinner, there are three kaiseki courses and a la carte dishes.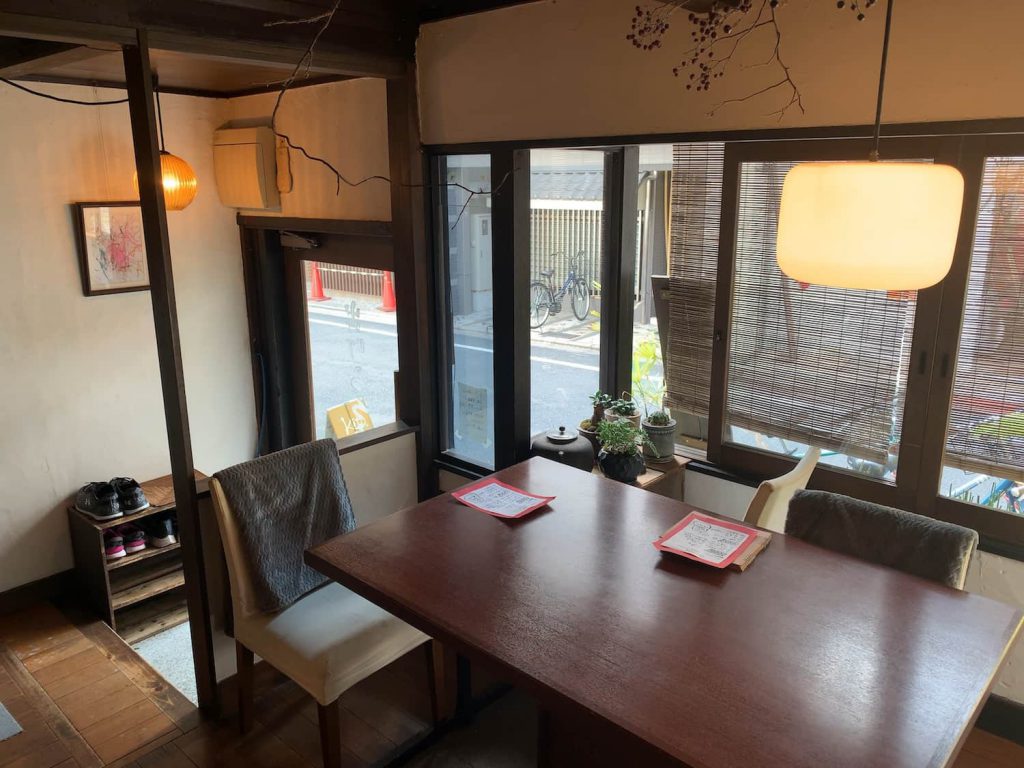 Name: Demachi Rororo
Address: 67-1 Isshincho, Kamigyo-ku, Kyoto
Phone: +81-(0)75-213-2772
Hours: 11:30 – 16:00 (Tuesday through Thursday) / 11:30 – 13:30, 18:00 – 20:30 (Friday through Sunday)
Closed On: Mondays, second and fourth Sunday of every month
Number of Seats: 15
Budget: Lunch: – JPY2,000 / Dinner: – JPY5,000
Payment Options: Cash Only