Making the World Jolly with Omurice
Established in 1978, Kichi Kichi (ザ・洋食屋・キチキチ) is a Japanese style western restaurant ("Yoshoku-ya") renowned for their Omurice (rice omelet). The restaurant is located on a quiet narrow alley off Kiyamachi-dori, a lively historical street in Kyoto. Look for a red signboard along Kiyamachi-dori which will guide you to the alley. Wildly acclaimed Kichi Kichi appears on TV shows, magazines, and YouTube. The restaurant is well-known for being difficult to procure a reservation.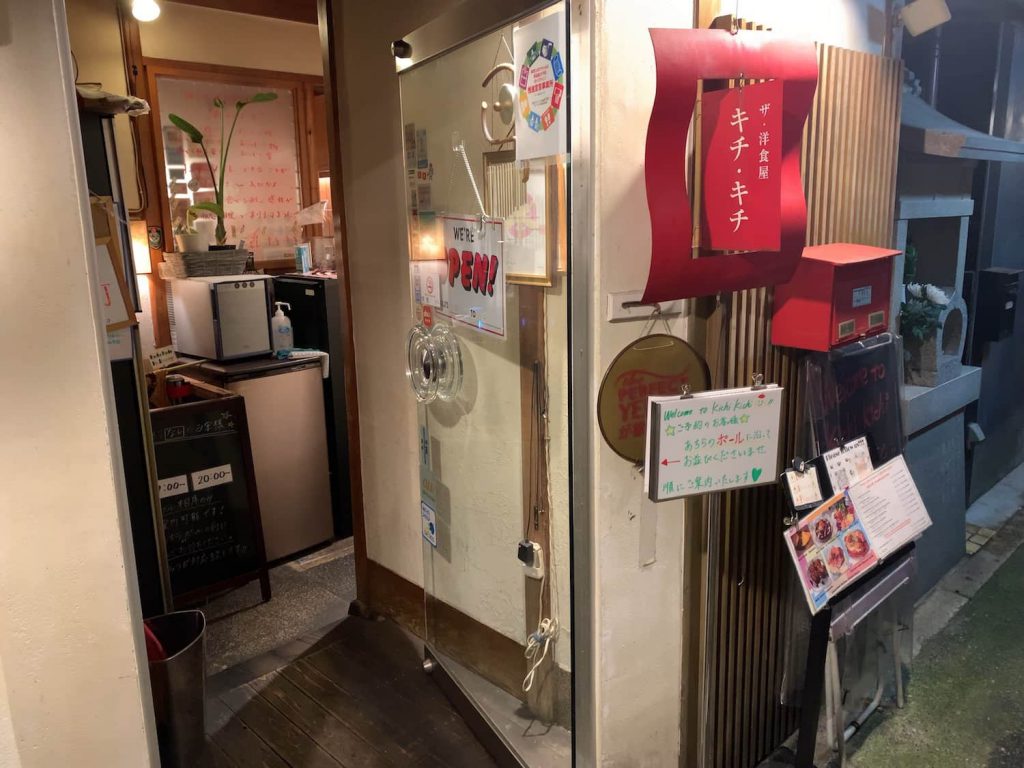 As the name Yoshoku-ya suggests, the restaurant has more than just Omurice on their menu. All the dishes are priced as high as a high-end Western-style restaurant, but we believe you will not be disappointed by the quality. All the dishes are filled with craftsmanship that are unique to Kichi Kichi.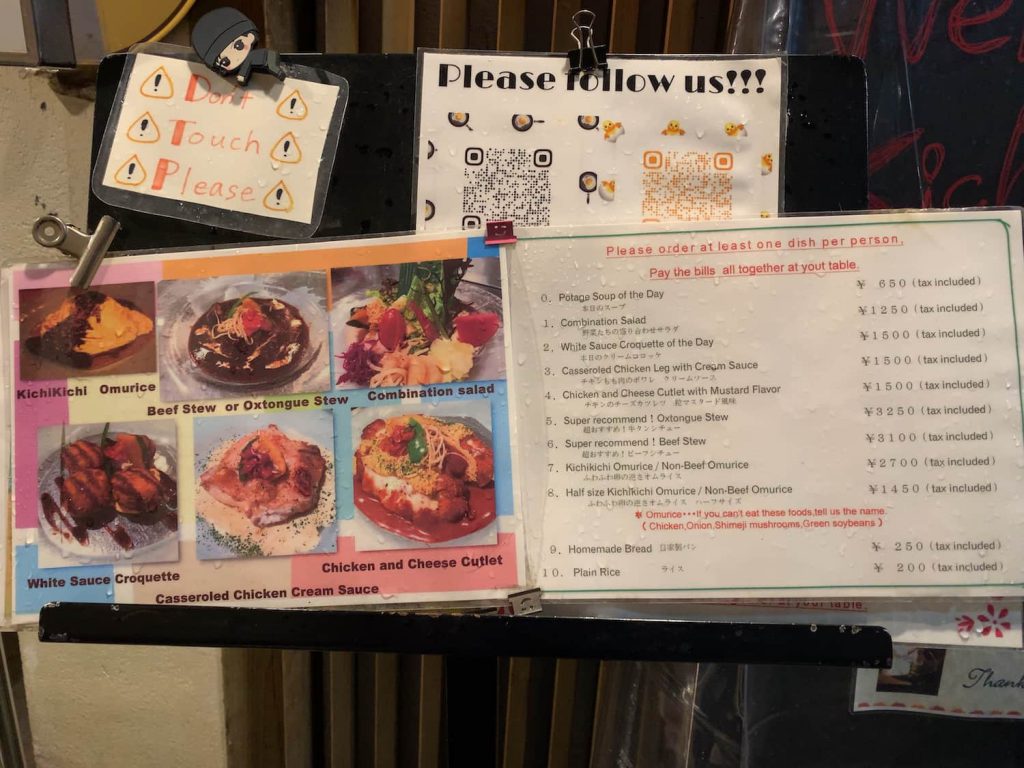 There are eight counter seats and one table with a capacity of six in the back. The cabinet behind the counter seating displays various accomplishments by Mr. Motokichi Yukimura, an owner chef. One of the main reasons for the popularity is the stunning, live performance by chef Yukimura.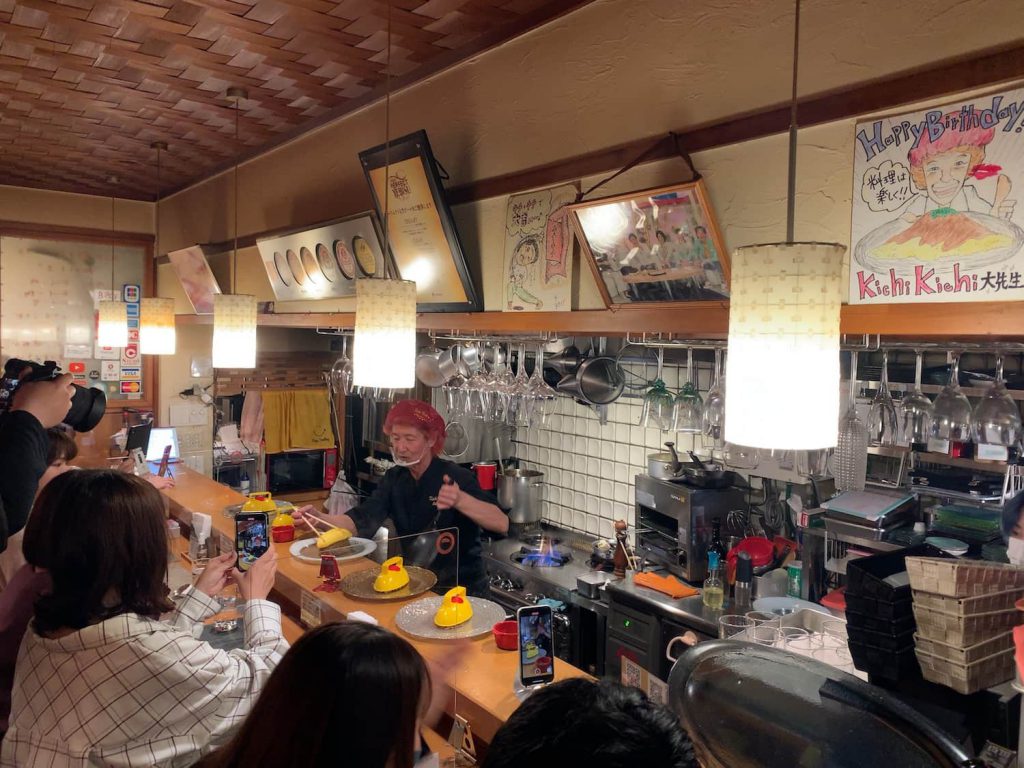 The signature dish, Kichi Kichi Omurice, is topped with a generous dose of demi-glace sauce, made from scratch. The fluffy egg pairs well with the savory chicken rice that is also seasoned with the specialty sauce.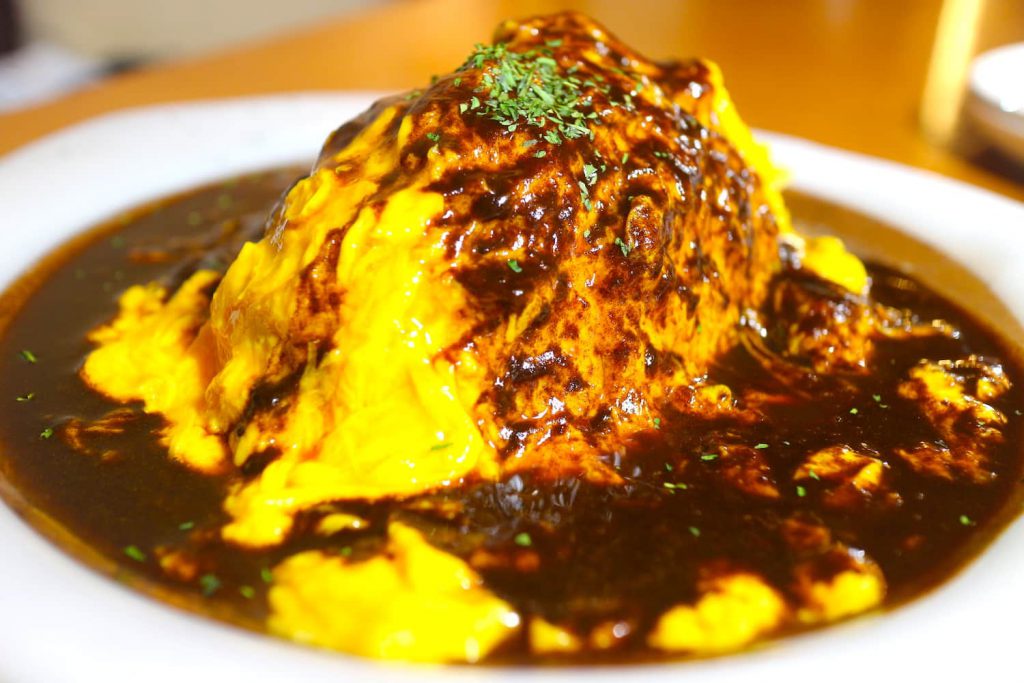 Dishes Japan also ordered Chicken and Cheese Cutlet pictured below.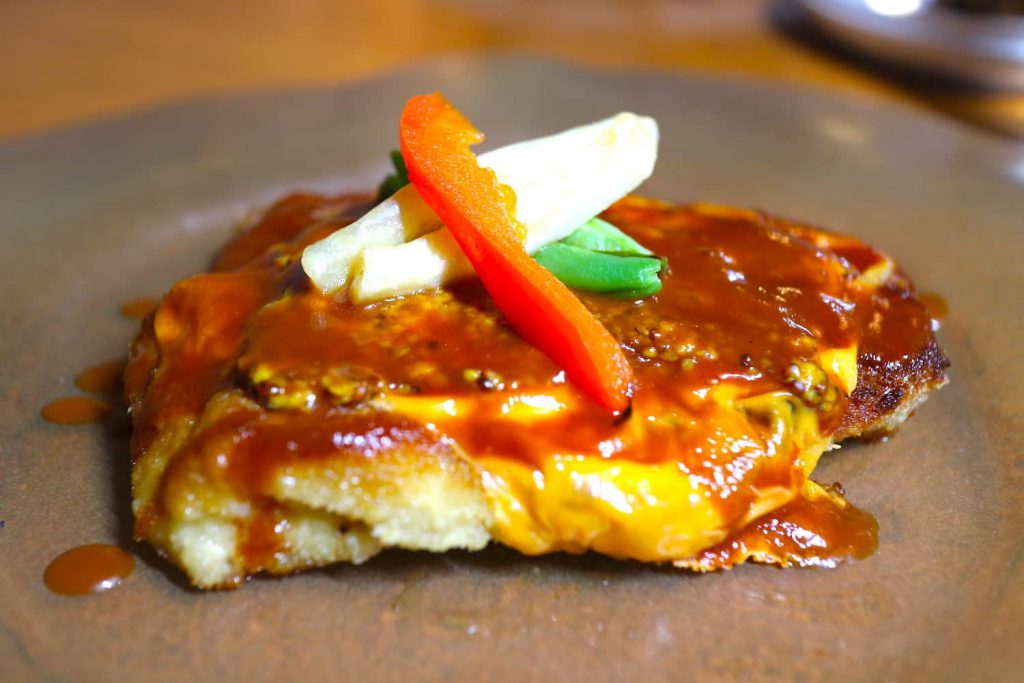 You are free to take videos inside the restaurant. You can even take a commemorative photo with chef Yukimura.
Kichi Kichi is a reservation-only restaurant. Please make a booking on their website shown below before you visit.
Name: The Yoshokuya Kichi Kichi
Address: 185-4 Zaimokucho, Nakagyo-ku, Kyoto
Phone: +81-(0)75-211-1484
Hours: 17:00 – 21:00 / 12:00 – 14:00 (Saturday, Sunday, and National Holidays)
Closed On: Irregular
Number of Seats: 14
Budget: JPY2,000 – JPY3,500
Payment Options: Credit Cards Accepted
Official Website: https://kichikichi.com