French-Inspired Ramen: Experience Ebimaru's Signature Lobster Bisque
Ebimaru Ramen is a unique ramen establishment that specializes in the exquisite fusion of French cuisine and ramen. Head chef Masashi Nagasaka leverages his extensive overseas experience and French background to create a rich and creamy lobster bisque, which serves as the restaurant's signature noodle soup. Meticulously selected ingredients, including lobster shells, brandy, wine, and vegetables, ensure that the bisque tantalizes the taste buds and leaves you craving more.
Unlike any other ramen establishment, the crowning glory of this restaurant's menu is the unparalleled Ganso Ebimaru Ramen, simmered slowly with the signature lobster bisque, and served with a creamy carbonara option that pairs impeccably with noodles and cheese. You may also choose to enhance the umami, spiciness, and hint of sweetness from the shrimp by adding homemade Ebi-lard and chili oil.
The thick noodles comprise 100% wheat sourced from various regions across Japan, carefully selected for their ideal thickness that complements the soup and leaves you feeling wholly satisfied.
If you have any space left in your stomach after the meal, do try the leftover soup as risotto. The restaurant will provide a hot bowl of white rice, egg yolk, and shrimp for you to pour your soup over and sprinkle with shredded cheese. This dish is incredibly popular and an absolute must-try!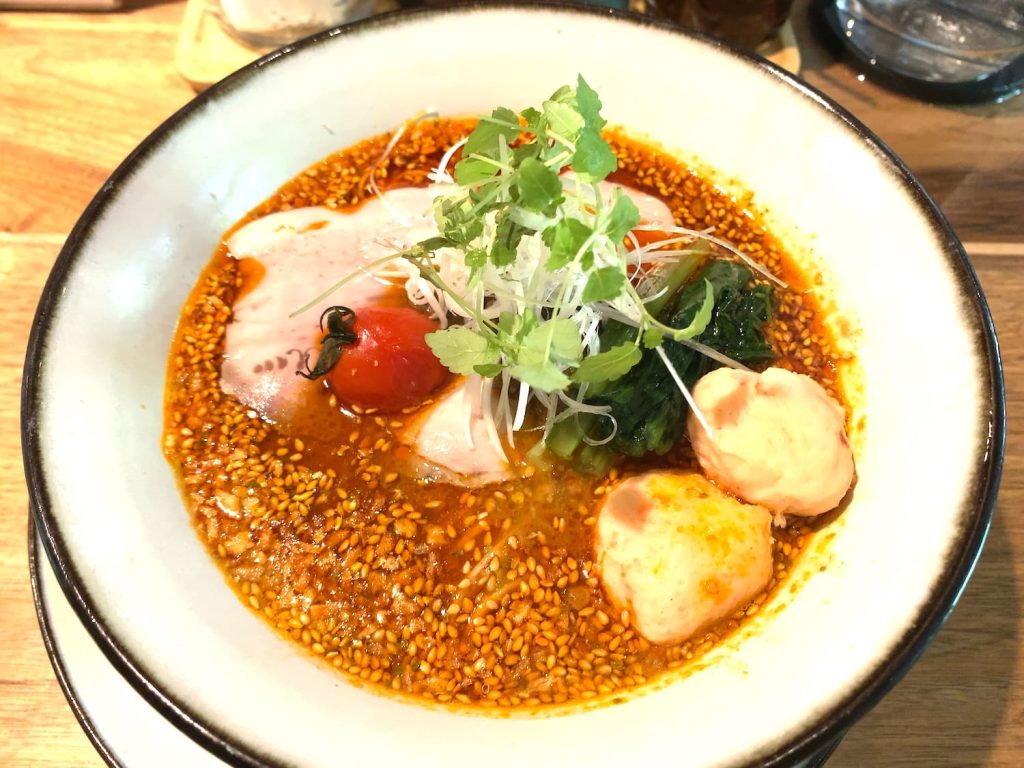 Name: Ebimaru Ramen
Phone: +81-(0)3-6272-6416
Hours: Monday through Friday 11:30 – 15:00 & 18:00 – 22:30 / Saturday, Sunday and National Holidays 11:30 – 20:00
Closed On: Open Daily
Number of Seats: 14
Budget: – JPY2,000
Payment Options: Credit Cards Accepted