Are you craving a meal that is truly a masterpiece of culinary art? Look no further than Eiichi, nestled in the back alley of Kyobashi 1-chome, also known as Yakitori Street. This establishment, founded in 1948, has been delighting customers for decades with their limited lunch menu options, including the must-try yakitori-don.
This dish is a symphony of flavors, starting with a bed of rice topped with skewers of expertly grilled quail eggs, tsukune, thigh meat, liver, and sunagimo (chicken gizzards). Each ingredient is cooked to perfection, with the quail eggs grilled to a firm texture on the surface and a moist yolk, while the tsukune is soft and fluffy with a full-flavored taste that will leave you wanting more. The tender and juicy thigh meat is a delicacy that everyone will enjoy, and the sunagimo are crispy without being stringy, thanks to the restaurant's expert processing technique. Even the liver, which can be a divisive ingredient, is incredibly smooth and has no unpleasant odor, making it appealing even to those who typically don't like it.
The accompanying set chicken soup is delicious with a simple melted chicken flavor, complementing the bowl perfectly.
Eiichi's yakitori-don is truly a meal worth the wait, even if you have to stand in line to get it. Don't miss out on this culinary experience.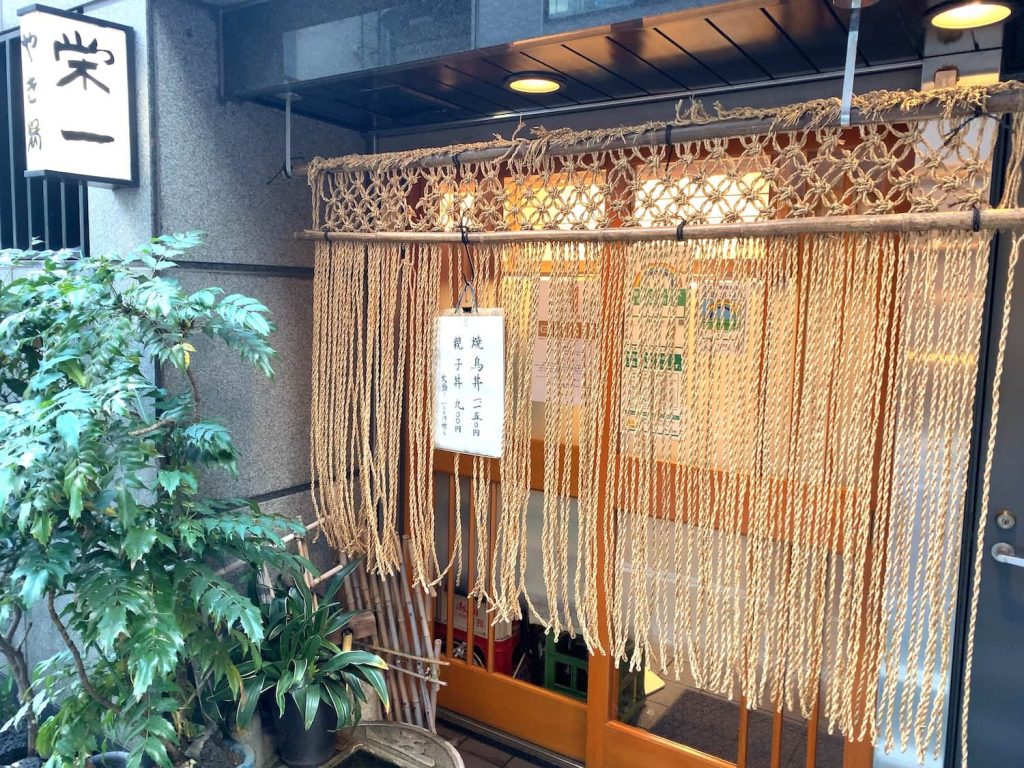 Name: Eiichi
Address: 1-5-1 Kyobashi, Chuo-ku, Tokyo
Phone: +81-(0)3-3281-6578
Hours: 11:30 – 13:30 & 17:00 – 20:00
Closed On: Saturdays, Sundays and National Holidays
Number of Seats: 50
Budget: Lunch: – JPY1,500 / Dinner: – JPY8,000
Payment Options: Credit Cards Accepted