A Gastronomic Odyssey of Culinary Excellence
Embark on a gastronomic odyssey at Hotel's, an innovative establishment stemming from the renowned and immensely popular restaurant "Sio." This exceptional dining venue achieved the coveted Michelin star in the Tokyo Michelin Guide 2020, captivating gastronomy enthusiasts worldwide. Expanding upon its triumph, Sio has undergone a magnificent metamorphosis, now offering distinct specialties for breakfast, lunch, and dinner. The concept behind Hotel's draws inspiration from the allure and sophistication of a hotel restaurant, ensuring an extraordinary dining experience unlike any other.
To commence your day, indulge in the morning salmon set meal, a feast that delights both the senses and the palate. This delightful assortment features fresh salmon, fluffy rice, miso soup, and pickles, leaving a sense of satisfaction and contentment. Undoubtedly, it ranks among their highly recommended dishes.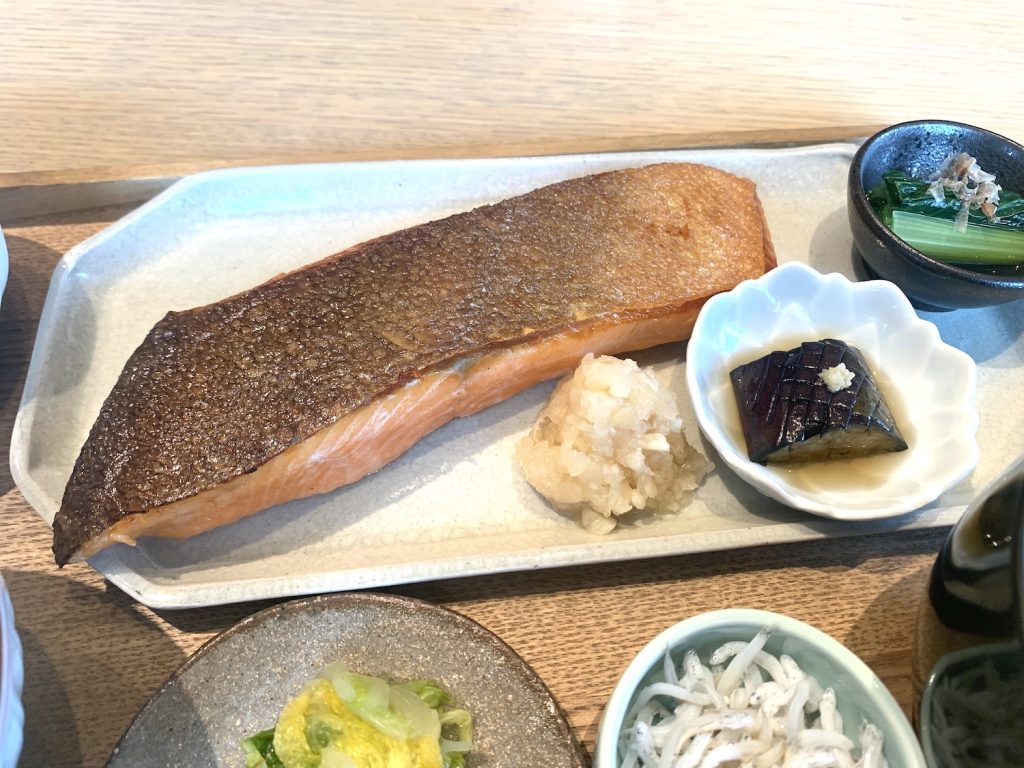 Their Japanese-style breakfast takes pride in its impeccably seared and crispy-skinned silver salmon, showcasing tender flesh as its pièce de résistance. Juicy, thick, and meaty grilled salted salmon, its skin transformed into an astonishingly crispy crust through hours of delicate air-drying. The slow sizzling process elevates the salmon skin to unparalleled levels, resulting in an irresistible crunch. Moreover, their culinary artisans present an array of irresistible delicacies that tantalize the senses.
Hotel's proudly presents Akita Komachi rice, originating from Akita Prefecture. Its captivating sweetness harmonizes flawlessly with various dishes. The delicate cooking technique results in firm grains that release their exquisite texture and sweetness with every mouthful. Enjoy unlimited refills of freshly cooked rice straight from the cooker.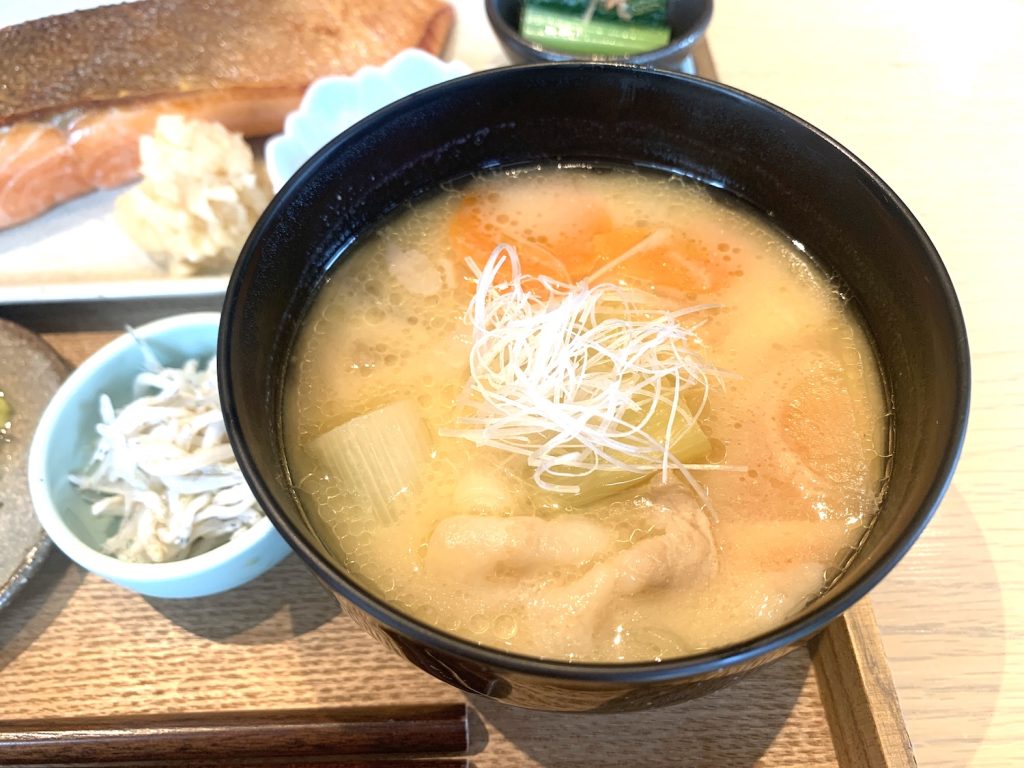 Delve into the soul-soothing depths of tonjiru (pork miso soup), where a rich dashi broth and the timeless allure of white miso converge. The broth serves as the heart and soul of this miso soup, providing a robust and unforgettable flavor. The secret lies in the carefully cooked kombu (kelp) at 60℃ and katsuo (bonito) flakes at 85℃, infusing the broth with unparalleled depth. Meanwhile, the traditional white miso, cherished for over a century in Kyoto, absorbs the essence of pork fat, resulting in a profound and rich flavor profile. Delicately cut shapes of burdock root, carrot, radish, and konnyaku (potato paste) grace this culinary masterpiece with purpose and artistry.
At Hotel's, Dishes Japan invites you to indulge in an extraordinary amalgamation of culinary innovation and traditional delicacies. Permit the accomplished chefs to lead you through a voyage of intricate flavors and tantalizing textures, leaving an indelible imprint on your discerning palate.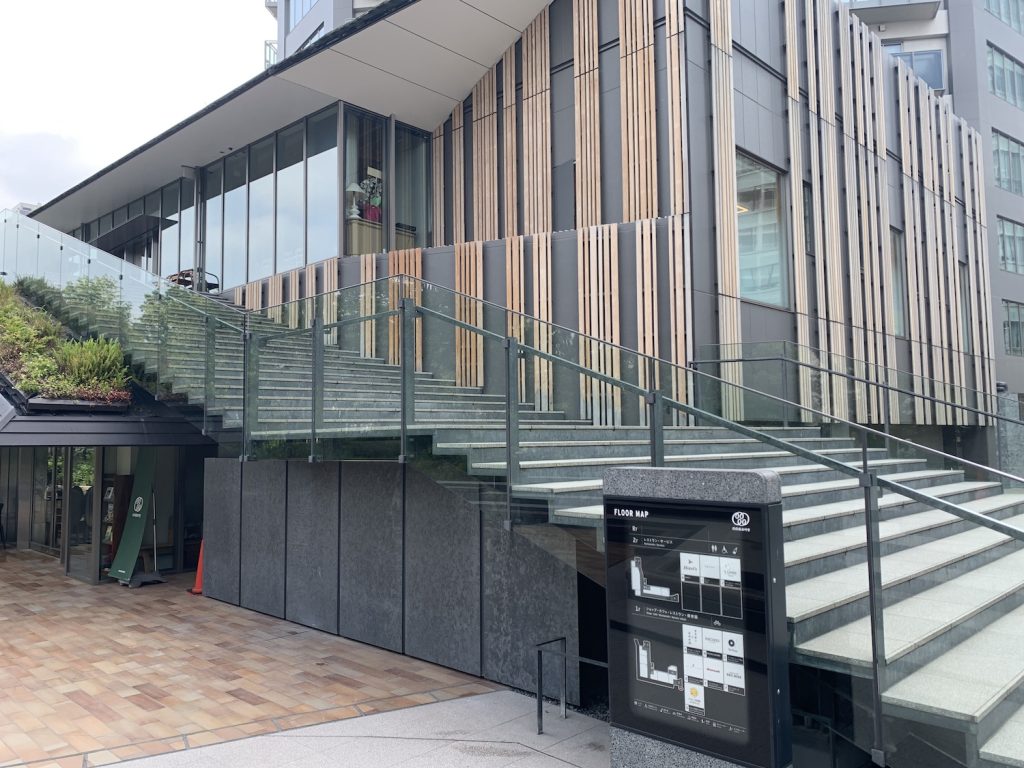 Name: Hotel's
Phone: +81-(0)3-6804-5699
Hours: Morning 09:00 – 11:00 / Lunch 11:00 – 14:30 / Dinner 17:00 – 22:30
Closed On: Open Daily
Number of Seats: 20
Budget: Breakfast: – JPY3,500 / Lunch: – JPY8,000 / Dinner: – JPY30,000
Payment Options: Credit Cards Accepted