Luxury "Kotoka" Strawberry Daifuku | Nara
Daibutsu Ichigo is a strawberry specialty shop located on Sanjo-dori Street. The shop is within a few minutes walking distance of Kintetsu Nara Station. Daifuku and parfaits made with freshly-picked strawberries (ichigo) produced in Nara Prefecture are the main features of the shop. Daifuku, literally translated as great luck, is a rice cake mochi stuffed with bean paste. The showcase features various kinds of strawberry daifuku, including chocolate, green tea, custard, and cream cheese, in addition to the standard bean paste. The manager of the shop is a strawberry farmer and uses strawberries, freshly picked every morning, for the daifuku.  
The shop's specialty is the Big Ichigo Daifuku with a deer-shaped cookie. Daifuku is topped with a large strawberry that looks like a giant Buddha (Daibutsu). The shiny and bright strawberries known as "Kotoka," are a Nara-bred luxury brand. The strawberries are relatively high in sugar content and have a rich flavor with moderate acidity.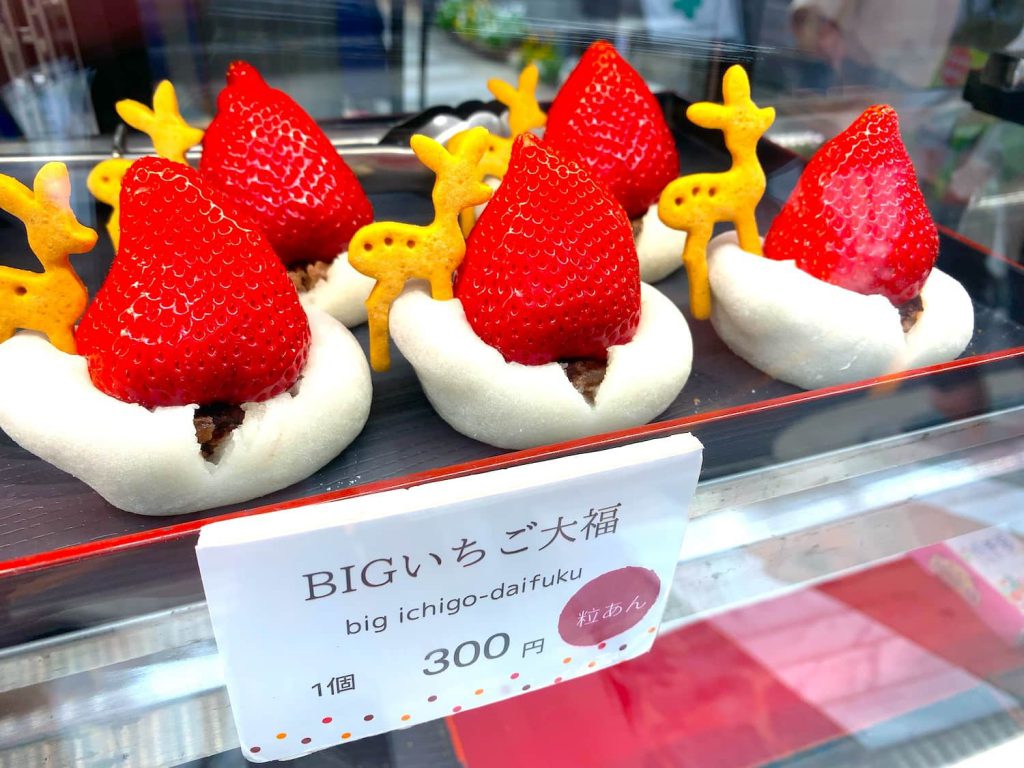 Strawberry juice made with 100% strawberries grown in Nara Prefecture is available in limited quantities.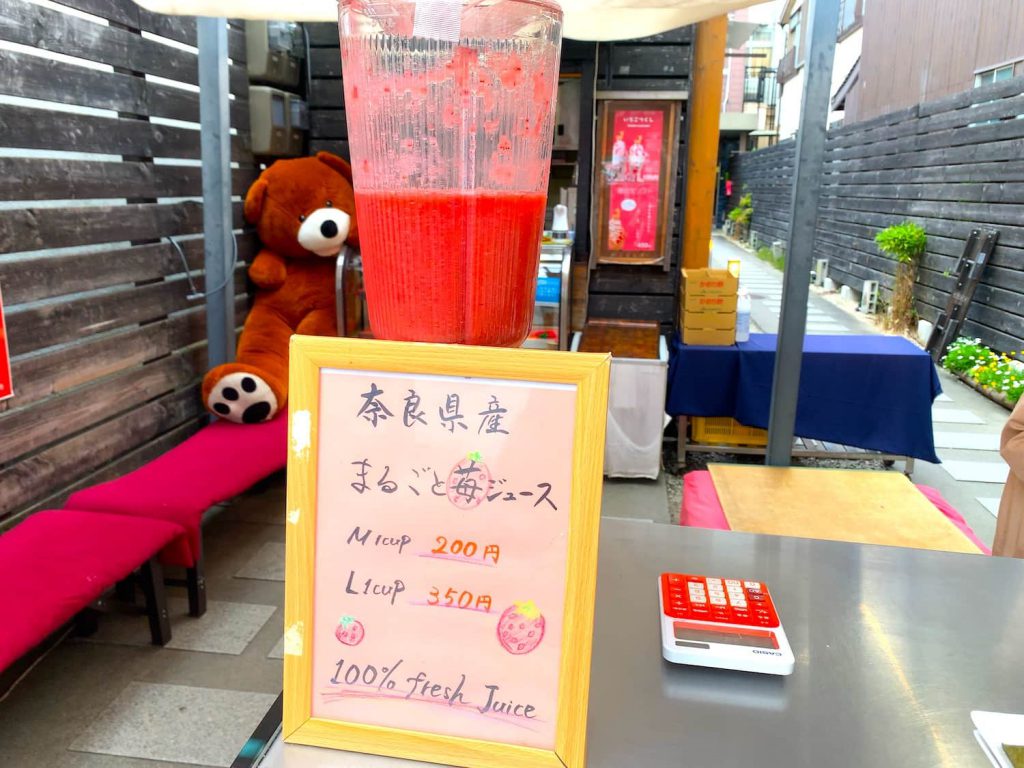 Name: Daibutsu Ichigo
Address: 4-1 Kamisanjo-cho, Nara-shi, Nara
Phone: +81-(0)742-42-6284
Hours: 11:00 – 19:00
Closed On: Open Daily
Budget: – JPY1,000
Payment Options: Cash Only