Legendary Osaka-Style Takoyaki and Healthy Indulgence
Are you prepared for an appetizing excursion? Look no further than Ginza Fukuyoshi, a legendary establishment for Osaka-style takoyaki, located just behind the Kabuki theater. This eatery is an absolute necessity-visit for any epicurean in the region.
However, what distinguishes Ginza Fukuyoshi from the competition? For beginners, their "sonomama" takoyaki is an outstanding menu item. This scrumptious dish does not require any garnishings, due to the rich bonito broth in which it is saturated. Moreover, the umami taste derived from the bonito flakes is not only delicious, but also stems from inosinic acid, a significant nutrient that is beneficial for the body.
Nonetheless, the quality of the takoyaki is not solely determined by the broth. The octopus is directly procured from a processing company in Fukushima prefecture, which imports it from Africa. Rather than boiling it, Ginza Fukuyoshi steams the octopus, resulting in a tender and succulent texture that is adored by customers from the Tsukiji fish market and major supermarkets.
Certainly, Ginza Fukuyoshi prioritizes health without compromising on taste. Their red pickled ginger is infused with natural radish pigments, and their vegetable-based canola oil is utilized in the creation of their tempura flakes. Furthermore, they employ a conservative amount of oil during the cooking process, allowing for an indulgent experience without any associated bloating.
Moreover, for those seeking a truly indulgent experience, Ginza Fukuyoshi extends an all-you-can-eat takoyaki and all-you-can-drink party plan. Thus, gather a group of friends and make your way to Ginza Fukuyoshi to relish an unforgettable culinary adventure.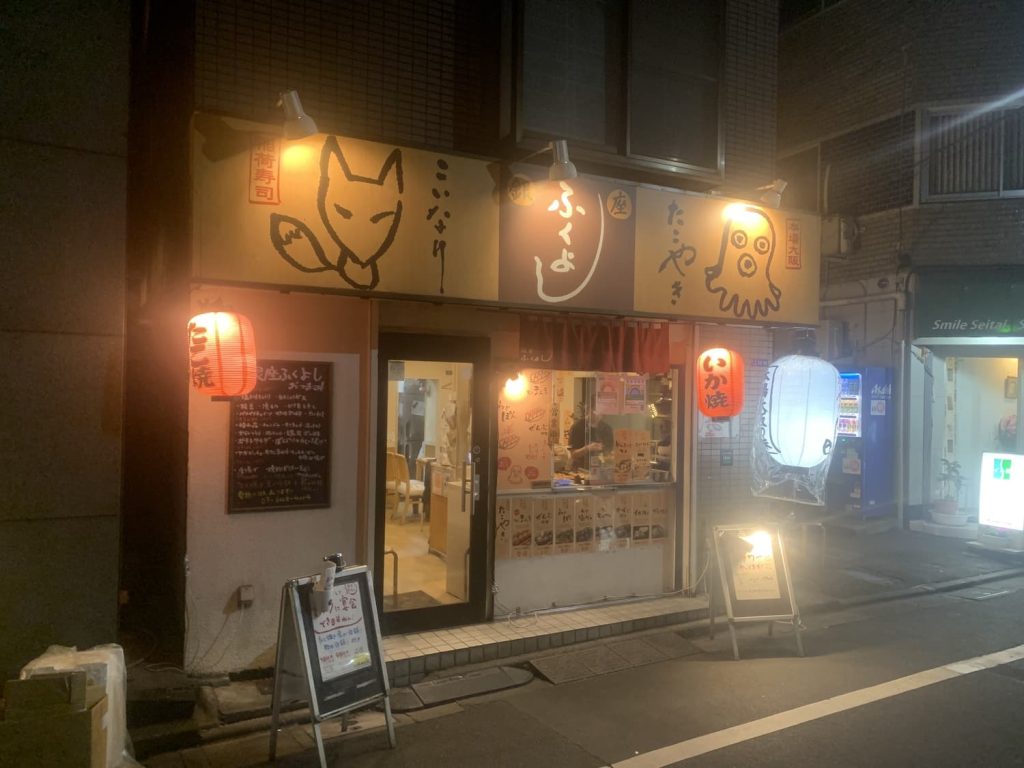 Name: Ginza Fukuyoshi
Address: 3-12-19 Ginza, Chuo-ku, Tokyo
Phone: +81-(0)3-6228-4004
Hours: Monday through Friday 14:00 – 23:30 / Saturday, Sunday and National Holidays 14:00 – 22:30
Closed On: Open Daily
Number of Seats: 22
Budget: – JPY2,000
Payment Options: Credit Cards Accepted