Unlocking the Secrets of Jimbocho Shokuniku Center's Unique Luncheon Buffet
[It is highly recommended to accompany a Japanese-speaking acquaintance when visiting this establishment, as the ordering procedures may prove perplexing for non-native speakers of Japanese.]
Regarding the Jimbocho Shokuniku Center, Dishes Japan has previously featured it. You can access the link from here. However, in this instance, we shall elucidate the intricacies of their menu offerings and the procedures for placing orders. The luncheon buffet, priced at 1,000 yen per person and restricted to a duration of 45 minutes, commences with the selection of one option from the trio of A, B, or C. It is noteworthy that these selections are graced with domestically sourced porcine components.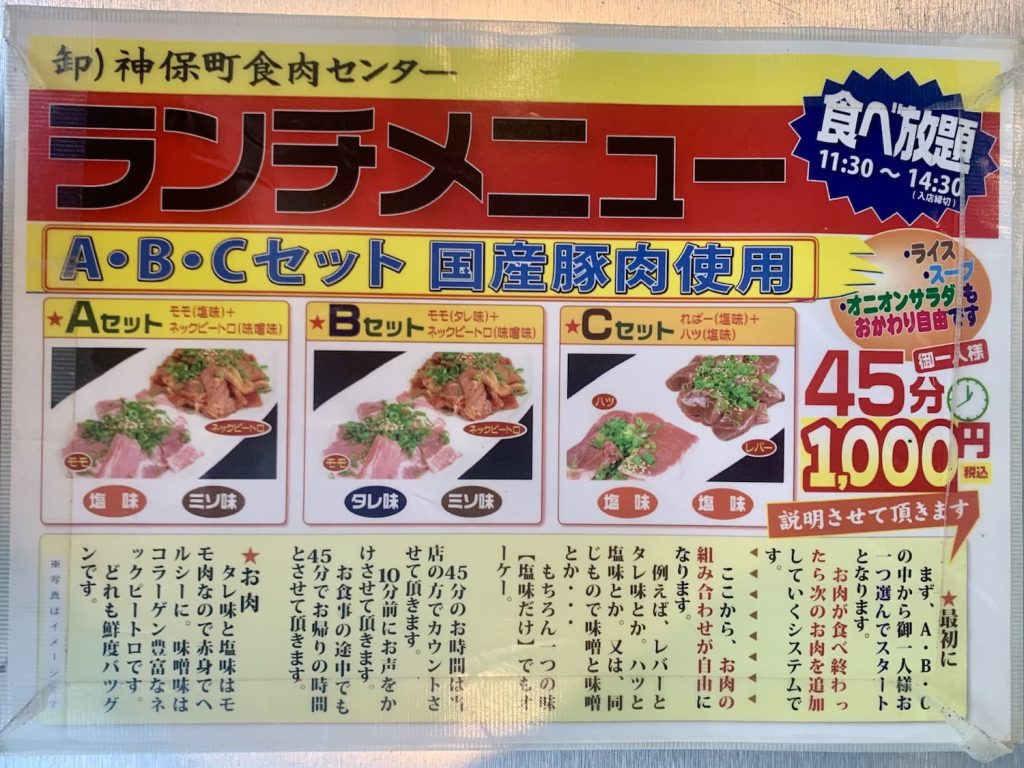 Option A comprises Momo (salted) and Neckpetro (miso-flavored), while Option B includes Momo (tare-infused) and Neckpetro (miso-flavored). On the other hand, Option C boasts Liver (salted) and Hatsu (salted). Each of these options stands as an exemplar of freshness. Complimentary refills of rice, soup, and onion salad are available.
Subsequent to the consumption of one's initial meat selection, the system facilitates the addition of successive meat items, thereby affording patrons the latitude to craft their own unique combinations. The establishment's personnel vigilantly oversee the passage of the 45-minute temporal allotment, proffering a reminder 10 minutes prior to its conclusion. Importantly, the temporal constraints persist even during the course of one's repast. Dishes Japan extols the virtues of the Liver (salted) and Hatsu (salted) selections, deeming them particularly commendable.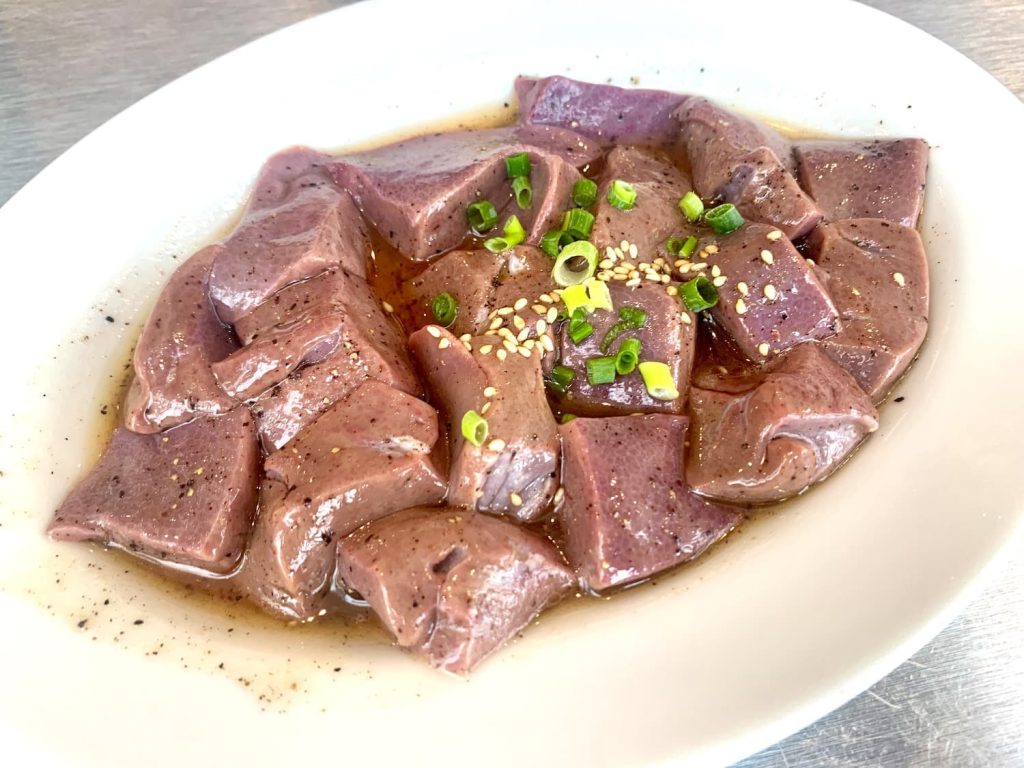 Name: Jimbocho Shokuniku Center
Address: 4-4-3 Ueno, Taito-ku, Tokyo
Phone: +81-(0)3-5826-4029
Hours: 11:30 – 14:30 & 17:00 – 23:30
Closed On: Open Daily
Number of Seats: 45
Budget: Lunch: – JPY1,000 Dinner: – JPY3,000
Payment Options: Credit Cards Accepted (Cash Only during the lunch hours)