Kurobuta Delights: Horiichi – A Hidden Gem with Michelin Bib Gourmand Recognition
Beneath the bustling streets of Tokyo, a culinary treasure awaits. Horiichi, a hidden gem, has been captivating food enthusiasts since its grand opening in April 2021. Prepare for an extraordinary journey of taste as you indulge in the pinnacle of black pork delicacies at this remarkable restaurant.
The proprietor of Horiichi is a true connoisseur, whose lifelong passion for tonkatsu has shaped this dining haven. With expertise acquired through years of practice in local eateries, the resolute proprietor embarked on a mission from Kagoshima Prefecture to Tokyo, determined to establish a tonkatsu restaurant that would redefine excellence. Thus, Horiichi was born, a testament to their unwavering commitment to mastery.
At the heart of Horiichi's offerings lies the revered Kagoshima Kurobuta, an illustrious breed of black pork renowned for its exquisite taste and texture. Meticulously prepared by the master chef, this premium meat avoids freezing preservation, ensuring the ultimate freshness. Only the finest locally sourced black pork from Kagoshima Prefecture finds its way onto the plates of eager patrons, offering two tantalizing varieties to choose from.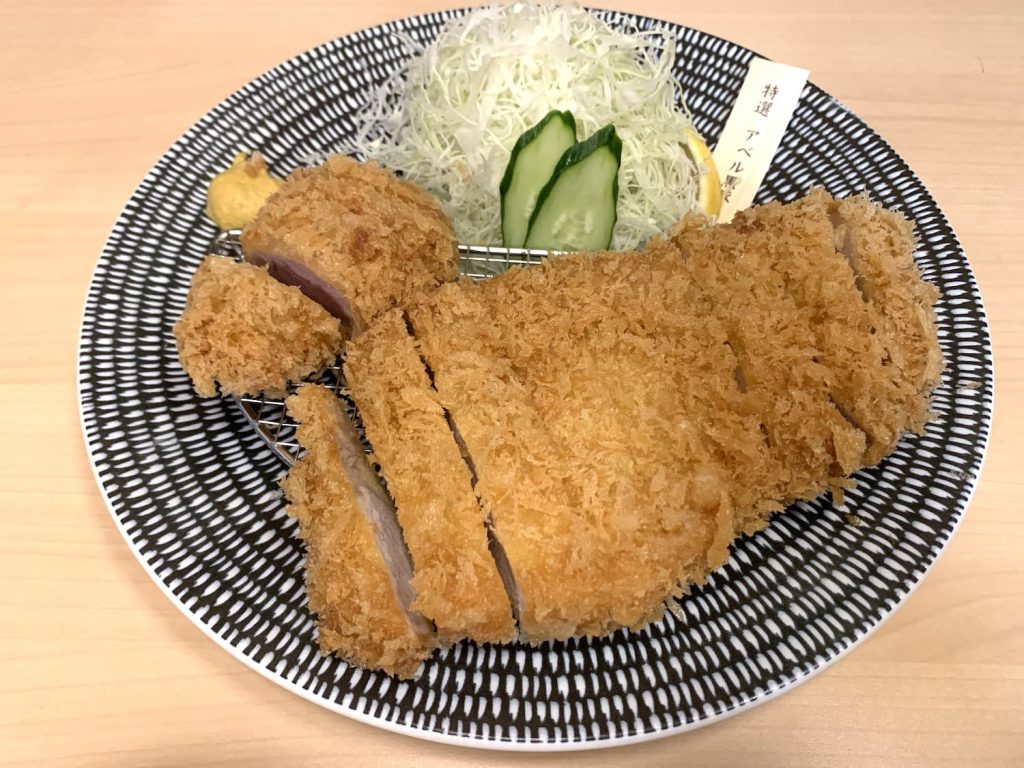 Among the exquisite offerings at Horiichi, the "Tokusen" selection stands as a true rarity, embodying the pinnacle of quality rearing practices. The Kagoshima Kurobuta presents a tantalizing symphony of lusciously sweet and juicy fat, promising to captivate your taste buds with its harmonious flavors.
Every succulent piece of meat at Horiichi is meticulously coated in coarse bread crumbs and expertly deep-fried in rice oil, resulting in a delightful crunch and perfect crispness. Rice oil, known for its nutritional benefits and cholesterol-lowering properties, adds an extra touch of indulgence to every bite.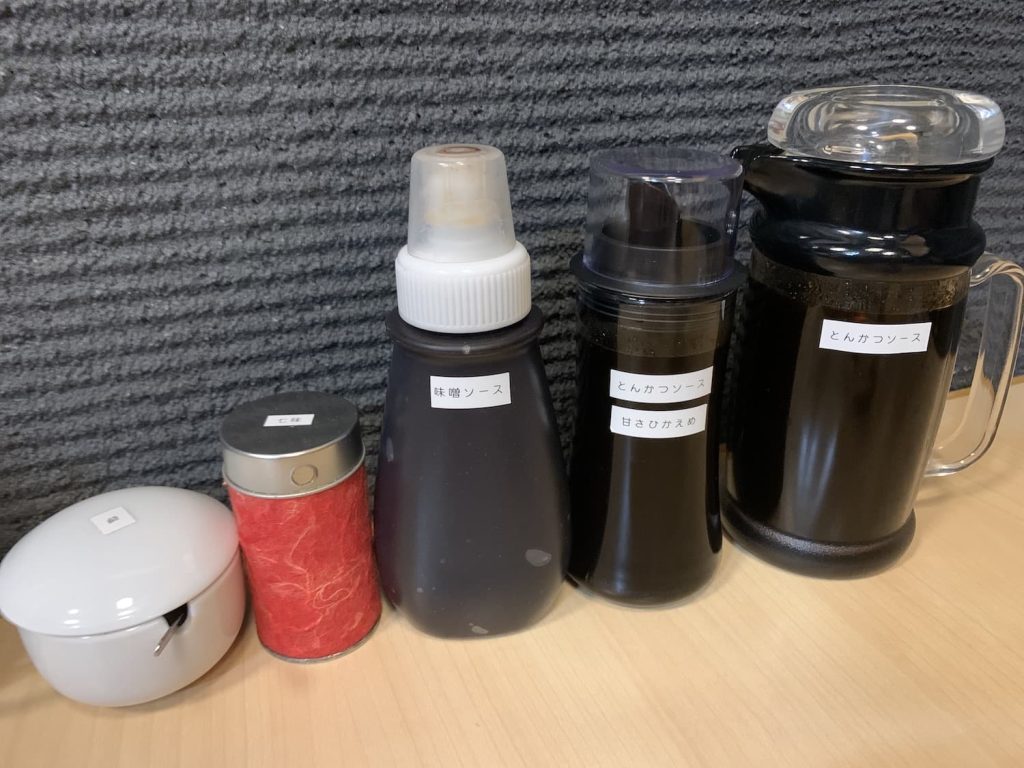 To enhance your dining experience, Horiichi provides an array of condiments that adorn each table. Delight in the subtlety of the tonkatsu sauce, savor the rich and sweet taste of Nagoya's famous miso katsu, or add a touch of spice with the shichimi seven-spice blend and salt. The meal is thoughtfully accompanied by cabbage, rice, tonjiru (pork miso soup), and pickles, creating a symphony of flavors that will leave a lasting impression. Refills of cabbage and rice are graciously offered once, ensuring you savor each and every bite.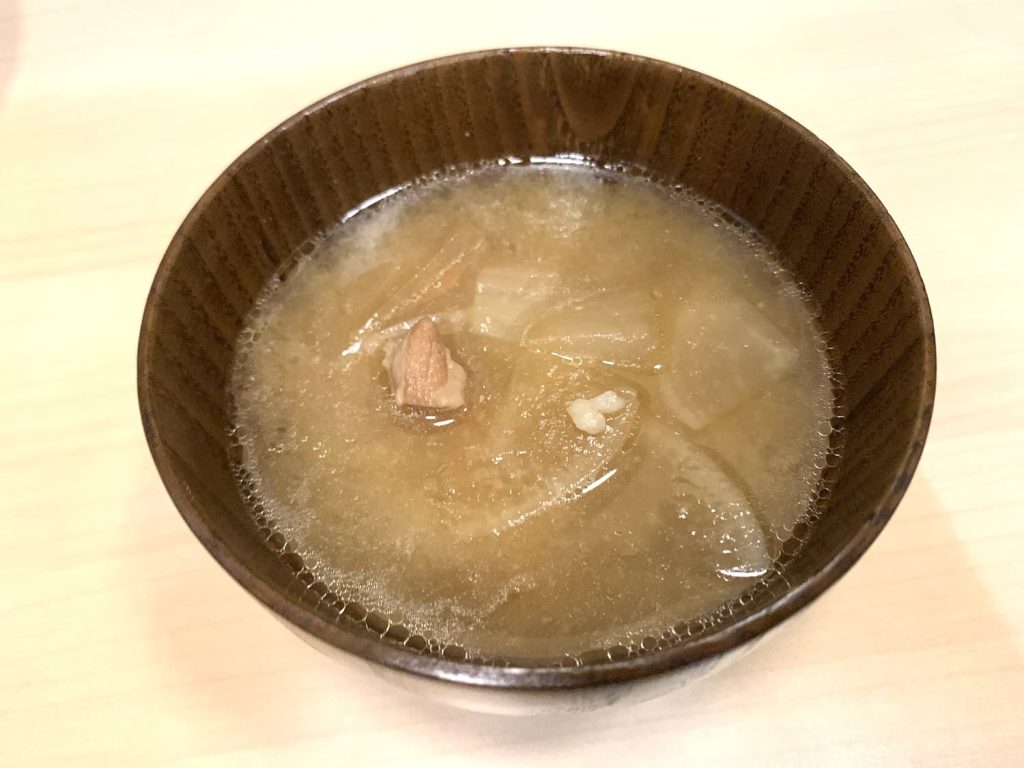 As a final flourish, Horiichi recommends a slice of lemon and mustard to accompany your tonkatsu plate. Generously apply the mustard to the pork's cross-section and pour your chosen sauce over it, allowing the flavors to meld together harmoniously. The combination of textures and tastes will transport you to a realm of gustatory bliss.
The artistry and dedication of Horiichi's Kurobuta tonkatsu have not gone unnoticed. In the esteemed 2023 Michelin Guide Tokyo, Horiichi was bestowed the prestigious Bib Gourmand designation. Online reviews consistently shower praise upon this culinary sanctuary, praising both the delectable nature of their tonkatsu and the attentive customer service. If you seek an authentic and unforgettable black pork tonkatsu experience in Tokyo's vibrant Shimbashi neighborhood, a visit to Horiichi is an absolute must.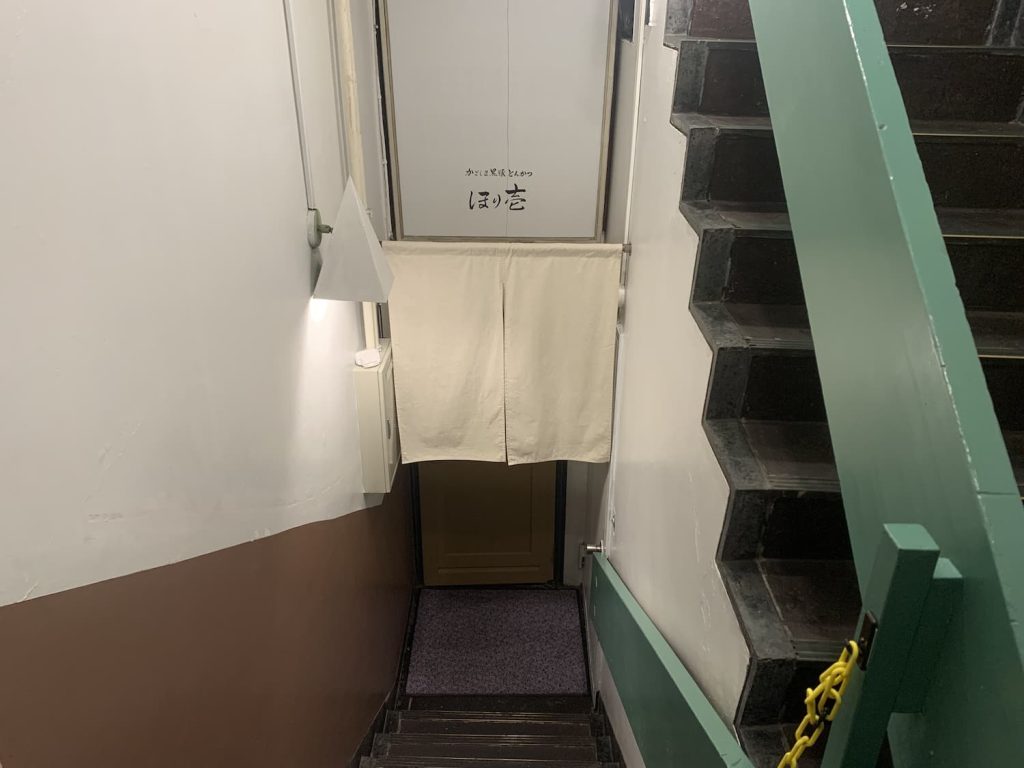 Name: Kurobuta Tonkatsu Horiichi
Address: 3-8-5 Shinbashi, Minato-ku, Tokyo
Phone: +81-(0)3-6435-7211
Hours: Wednesday, Thursday, Friday and Saturday 11:30 – 14:30 (For comprehensive information regarding the designated hours for dining, kindly navigate to the online booking portal of the restaurant.)
Closed On: Irregular
Number of Seats: 12
Budget: – JPY3,000
Payment Options: Credit Cards Accepted