A Restaurant Focused on Spreading Joy through Delectable Delights
Are you searching for a restaurant that will provide you with contentment and joy? Look no further than "Katsudon Makes People Happy". As the name implies, their main aim is to spread happiness among their customers. Although katsudon is not their primary focus, they take pride in serving a dish that is not only delectable but also generously portioned.
What distinguishes their katsudon from others? For one, they have taken a distinct approach to the dish by serving it "non-covered" style. Imagine a large, succulent cutlet resting on a bed of soft, fluffy eggs, a match made in culinary heaven. They use only carefully selected, three-layered pork, which they tenderize and marinate to perfection. The breadcrumb coating is meticulously chosen from 120 varieties and blended to create a distinctive and delightful crunch.
However, the secret ingredient in their katsudon is the owner's previous experience in ramen-making. This knowledge has been employed to create a sauce that is truly unique. The flavor of the sauce perfectly complements the eggs and lard used in the dish, resulting in a symphony of flavors that cannot be found anywhere else.
After finishing your satisfying bowl of katsudon, take a look at the bottom, and you will find the words "Happiness ♡" staring back at you. This is because the restaurant aims not only to fill your stomach but also to fill your heart. Although the katsudon dish is considered an addition, it is a source of pride for the restaurant. They have put in the effort and experimentation to create a product without compromise, and they take pride in their unwavering attention to detail in every aspect of the dish.
So what are you waiting for? Come down to "Katsudon Makes People Happy" and experience the happiness that comes with a truly delicious meal.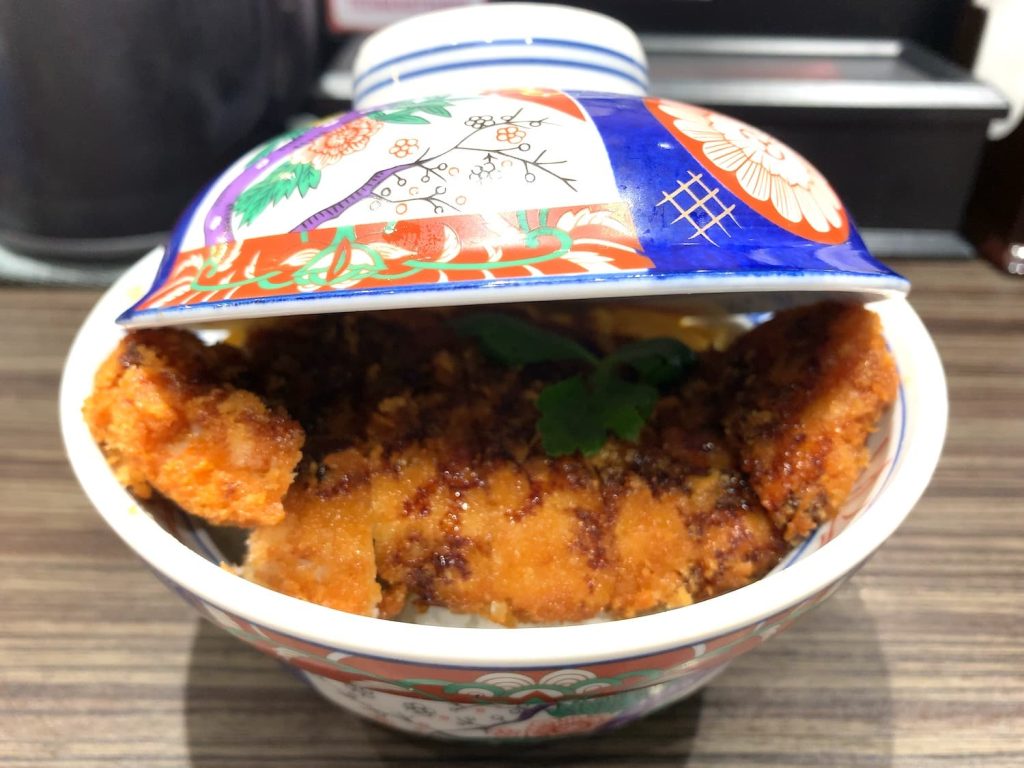 Name: Katsudon Makes People Happy (English Translation)
Phone: +81-(0)3-3784-4277
Hours: 11:30 – 15:00 & 17:30 – 20:30
Closed On: Wednesdays
Number of Seats: 8
Budget: – JPY2,000
Payment Options: Cash Only