Discover Western Culinary Magic at Katsuretsu Yotsuya Takeda, Shinjuku
Nestled in Tokyo's vibrant Shinjuku ward, Katsuretsu Yotsuya Takeda is a captivating embodiment of Western culinary artistry. Here, the essence of affordable indulgence thrives in a world of fried delights. Two gems in their crown, Oyster Butter Yaki and Beef Cutlet, beckon connoisseurs.
Oyster Butter Yaki, a seasonal treasure from October to April, showcases locally-sourced oysters, pan-seared with luscious butter and sauced to finesse, creating a symphony of flavors that harmonize with the changing seasons. The crisp, golden batter enveloping these oysters sparks a sensory journey, providing a delightful crunch and an aromatic symphony reminiscent of the sea's essence.
The Beef Cutlet, a creation of tender, succulent beef encased in a crisp embrace, tempts the palate. Domestic beef is seared to perfection, akin to a rare sirloin steak in a skillet. We recommend trying it with rock salt for your first bite.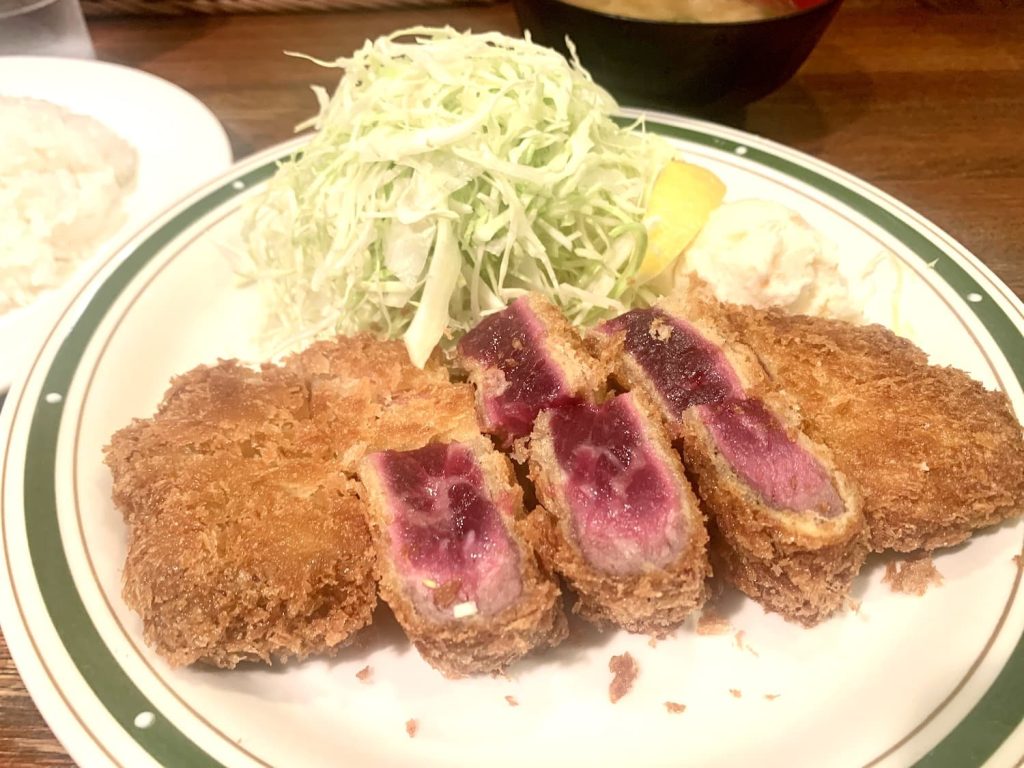 While honoring the cherished legacy of flavors and ambiance, Katsuretsu Yotsuya Takeda keeps pace with the zeitgeist, continuously introducing new culinary creations and services. Most of their offerings are accompanied by the cherished companionship of rice and miso soup.
The allure of this establishment consistently attracts a dedicated following, often leading to serpentine queues. Be aware of peak times during lunch and Saturdays, as reservations are not possible. A prudent strategy involves arriving early or choosing less congested time slots.
The pathway to this culinary haven lies just a leisurely two-minute walk from Yotsuya Station, serving the JR Chuo Line, Tokyo Metro Namboku Line, and Marunouchi Line, facilitating a seamless journey into gastronomic delight.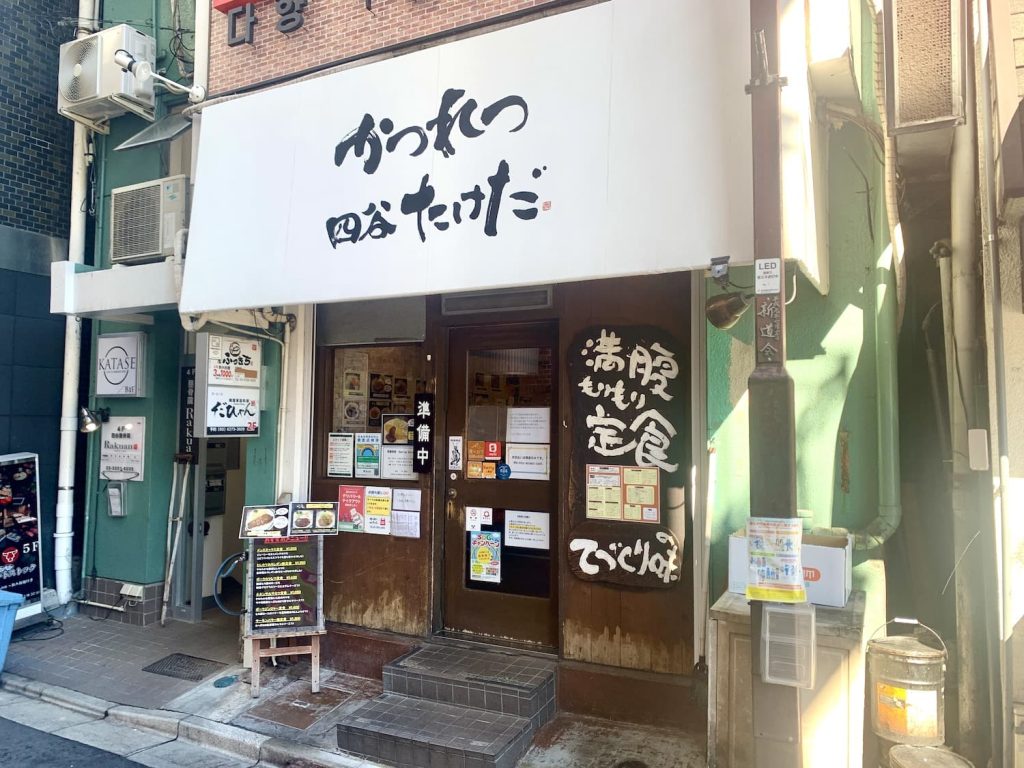 Name: Katsuretsu Yotsuya Takeda
Address: 1-4-2 Yotsuya, Shinjuku-ku, Tokyo
Phone: +81-(0)3-3357-6004
Hours: Monday through Friday 11:00 – 15:00 & 17:00 – 21:00 / Saturday 11:00 – 15:00
Closed On: Sundays and National Holidays
Number of Seats: 13
Budget: – JPY2,000
Payment Options: Cash Only