Fluffy Kinshidon in the Back Alley of Gion | Kyoto
Established in 1866, Kanesho is a unagi (freshwater eel) restaurant in the vicinity of Gion, Kyoto's foremost entertainment district. The restaurant is a few minutes' walk from Gion-Shijo Station. Kanesho is located at the end of an alleyway just north of Kyoto Gion Post Office. The signboard is modest, so you may pass by if you are not careful.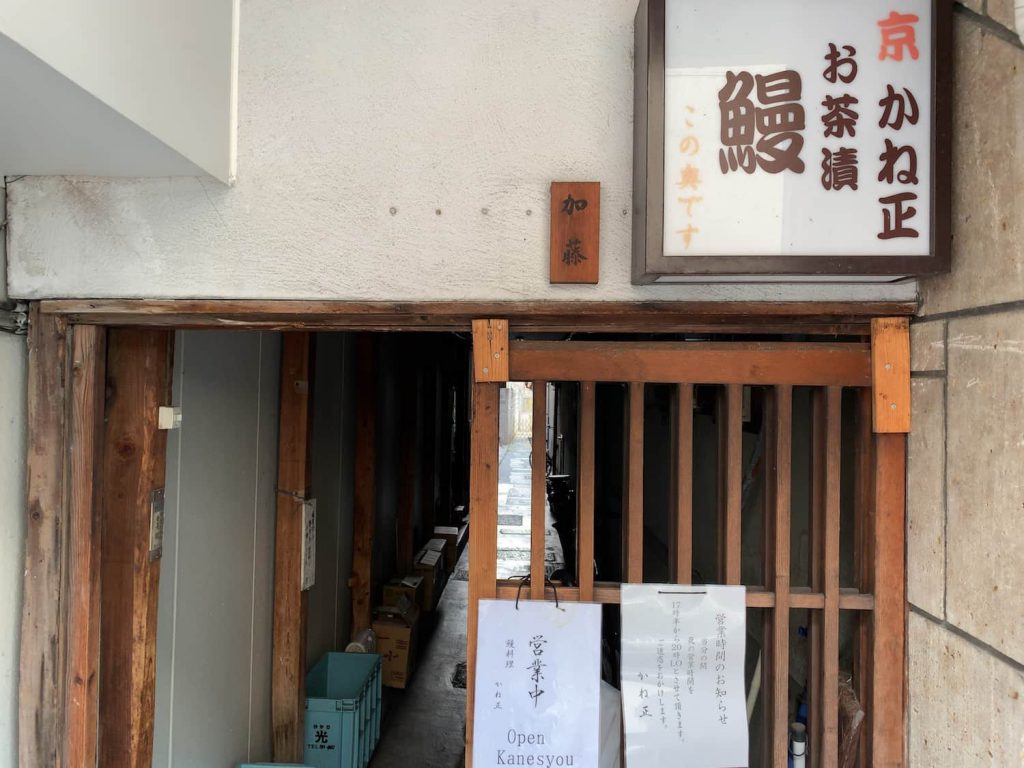 The entrance of Kanesho finally appears after a long way into the alley. If you didn't know better, you might think you are entering a private house. Inside the restaurant, there are only two tables with a capacity of eight and an additional six seats at the counter.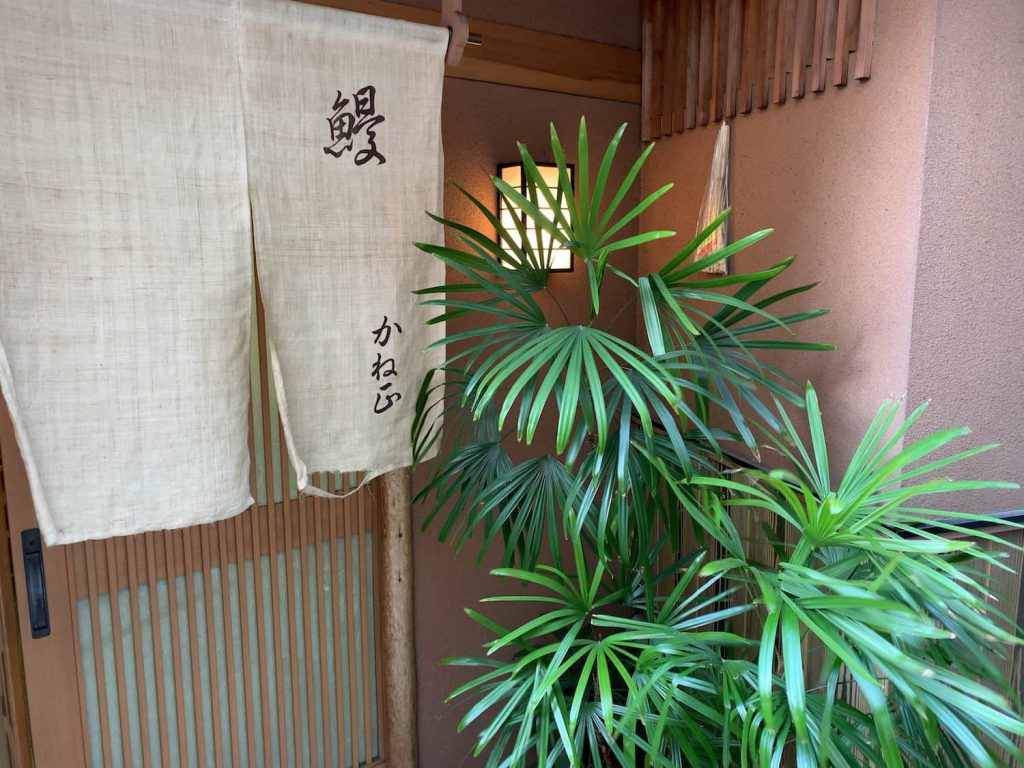 The most popular dish is the Kinshi-don: fluffy shredded omelet and unagi over rice. Domestic unagi is cut along its back (Kanto-style) and then grilled without steaming (Kansai-style). This process results in delightfully crisp skin with mild and mellow taste.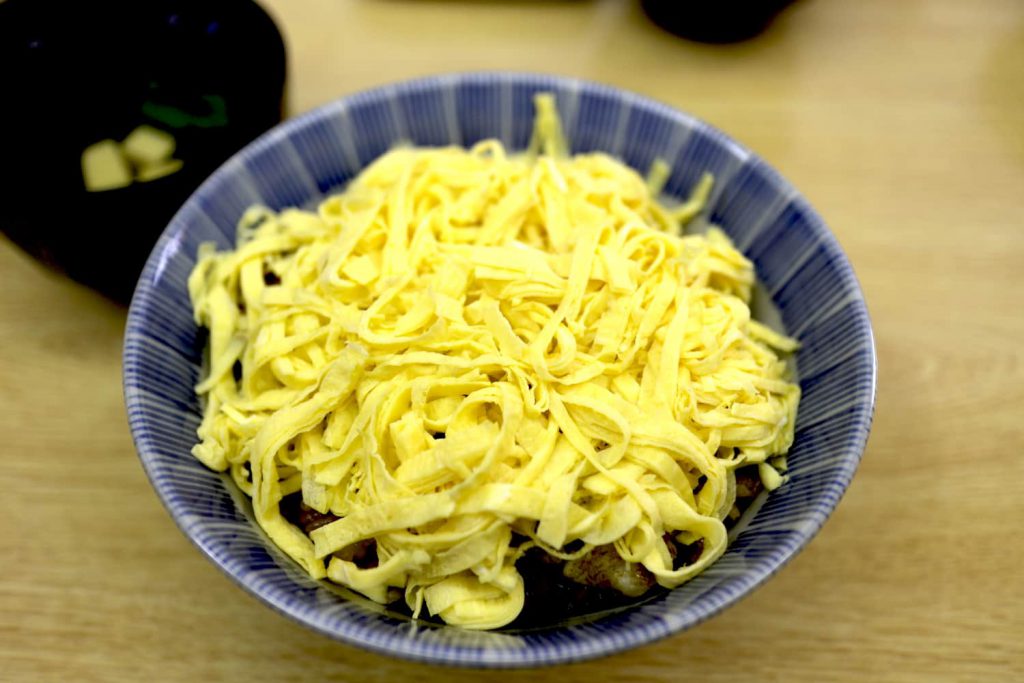 The menu also includes Una-don (half-sized unagi served over rice in a bowl), Una-ju (whole portion unagi served over rice in rectangular lacquer), Mamushi-don (half-sized unagi with sesame and seaweed over rice in a bowl) and Ochazuke (rice with tea) Unagi.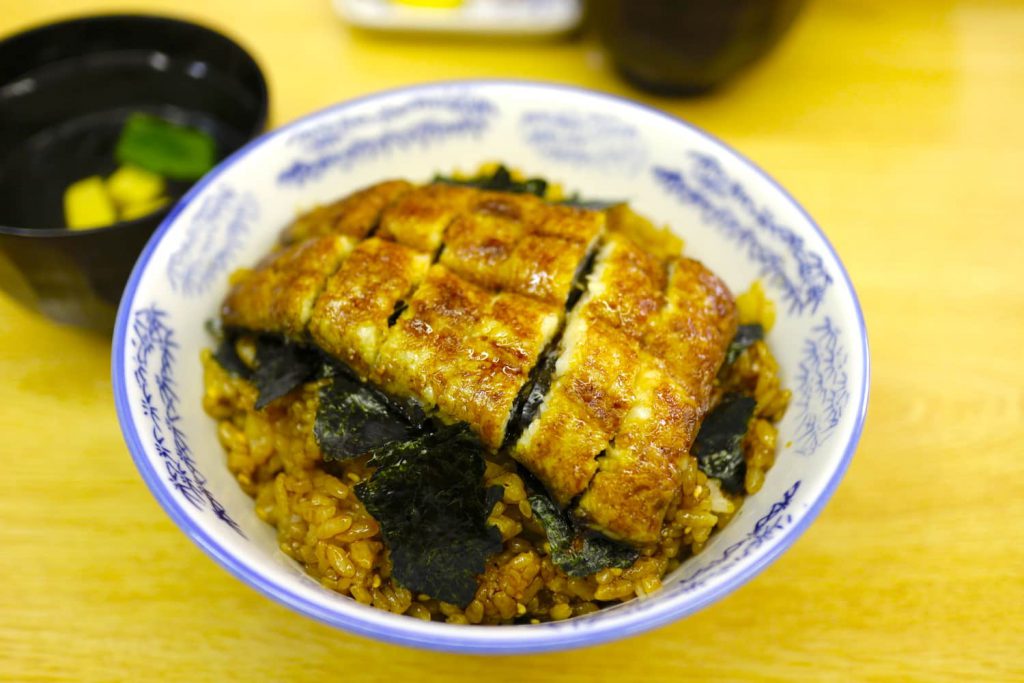 There are three different condiments available – Ichimi (one-flavor chili pepper), Black Shichimi (seven-flavor chili pepper), and Sansho Pepper. Sample each and enjoy the change in flavor.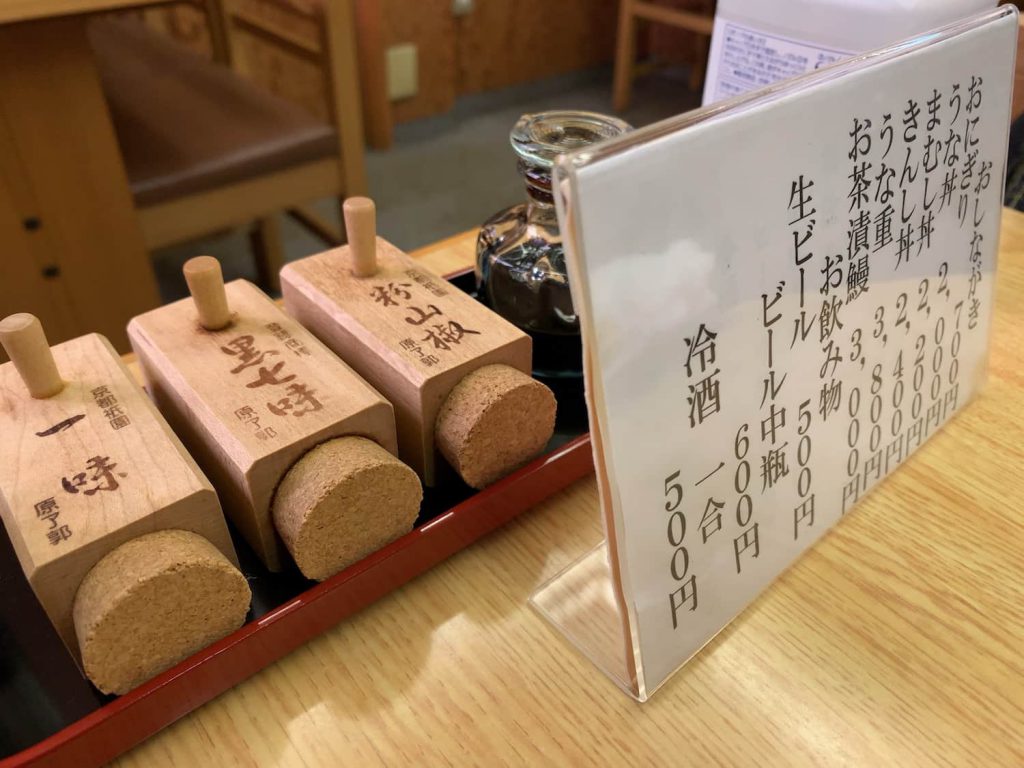 Reservations are accepted only for dinner.
Name: Kanesho
Phone: +81-(0)75-532-5830
Hours: 11:30 – 14:00 / 17:30 – 21:00
Closed On: Sundays and Thursdays
Number of Seats: 14
Budget: Lunch: – JPY3,000 / Dinner: – JPY3,000
Payment Options: Cash Only