A Michelin-Starred Unagi (Eel) Restaurant near Hakone
Unagitei Tomoei is within a 10-minute walking distance from Kazamatsuri Station on the Hakone Tozan Line that runs between Odawara Station and Hakone-Yumoto Station. Kazamatsuri is two stations away from Odawara Station in Kanagawa prefecture. If you are making your way from Kazamatsuri Station, walk in the direction of Hakone until you reach a pedestrian bridge. Cross the bridge and you will find yourself facing the restaurant.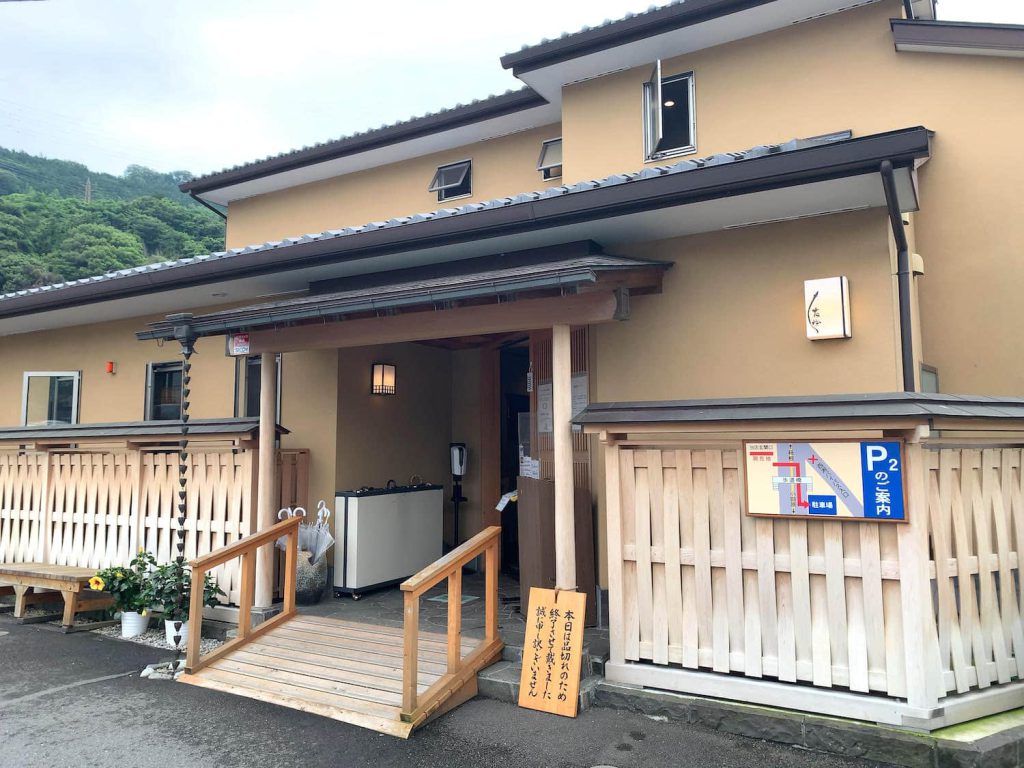 Unagitei Tomoei is famous for serving ao-unagi (blue eel). Ao-unagi has a dark bluish-green back which fades into a white belly. Over 99% of the eels available in the market today are farm-raised, of which less than 10% are ao-unagi, making it relatively pricey. These ao-unagi are preserved within the premises in a tank using Hakone spring water pumped from 100 meters underground.
Grilled ao-unagi is plump and tender. They are roughly 1.5 times the size of average eels. At Unagitei Tomoei, a generous portion of grilled eel is served over a bed of rice. The sweet sauce that pairs well with the thick eel is very tasty. Unaju (eel over rice) is served with a bowl of kimosui (eel liver in clear soup) and oshinko (pickled vegetables).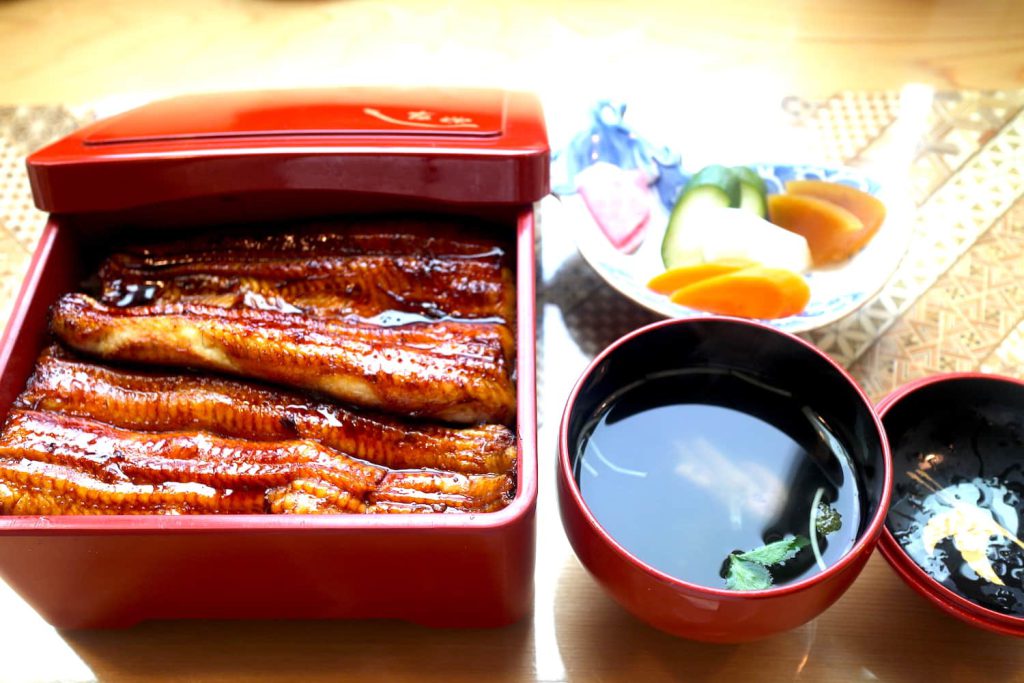 The town of Kazamatsuri is known as the home of kamaboko (fish cake). Unagitei Tomoei procures kamaboko from Suzuhiro Company a notable brand with a dominant presence in the area since 1865. Kamaboko is made from white fish paste mixed with salt, sugar, egg whites, fish sauce, and sake; it is either steamed, baked, deep-fried, or poached. Kamaboko is rich in protein and minerals; it is composed of very little fat. Suzuhiro kamaboko is particularly healthy since it does not use any chemical additives, artificial seasoning, coloring, or preservatives.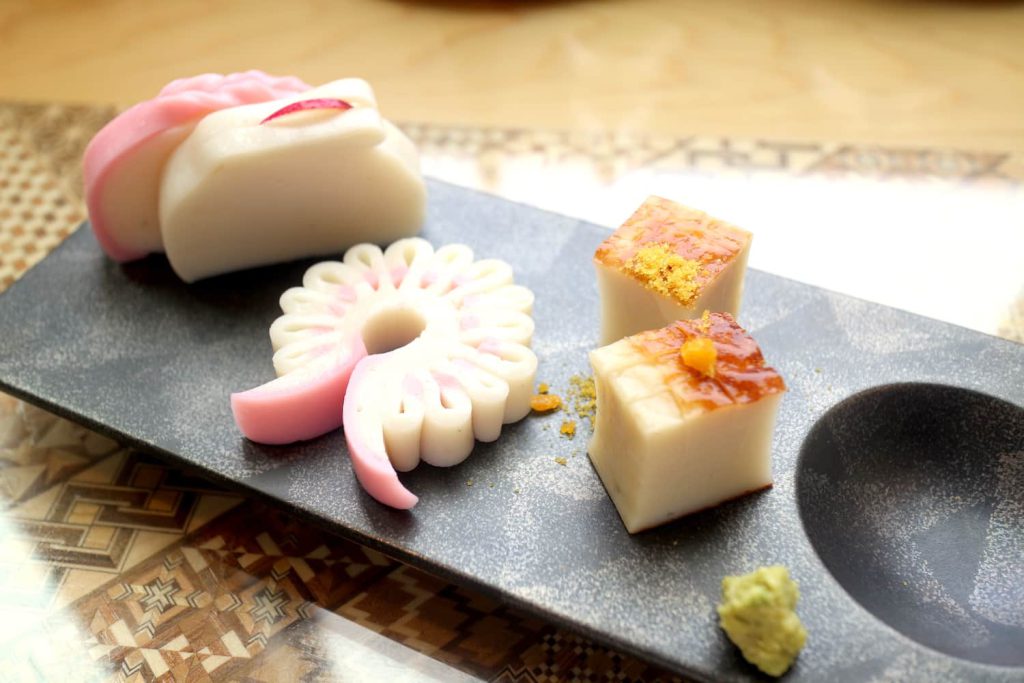 Name: Unagitei Tomoei
Address: 122 Kazamatsuri, Odawara, Kanagawa
Phone: +81-(0)465-23-1011
Hours: 10:00 – 16:00
Closed On: Thursdays and Fridays
Number of Seats: 62
Budget: – JPY6,000
Payment Options: Credit Cards Accepted