Gion, Kyoto: Distinctive, Must-Try, First-Class Rice
Gion, one of the most popular tourist destinations in Kyoto, developed around the prominent Yasaka Shrine. Gion is Kyoto's foremost entertainment district and is home to maiko (apprentice geisha). It is an attractive area in which to enjoy the charm of Kyoto's quaint streets and culture. Hanamikoji, the main street of Gion, is lined with exclusive restaurants, cafes, souvenir shops, ochaya (tea houses) and more. It is a well-known fact that there are many ochaya on Hanamikoji and its surrounding alleyways that traditionally refuse service to first time customers (referred to as "Ichigensan Okotowari" in Japanese). You must be introduced by an established customer to be granted entrance. There are, nevertheless, many restaurants where the uninitiated can enjoy Kyoto-style home cooking called obanzai as well as expensive kaiseki dishes. If you visit Kyoto, we strongly recommend you try their highly-prized rice. As usual, eat the rice without seasoning to show respect for the Japanese way and the quality product. Along with miso soup, plain white rice is an essential part of Japanese cuisine.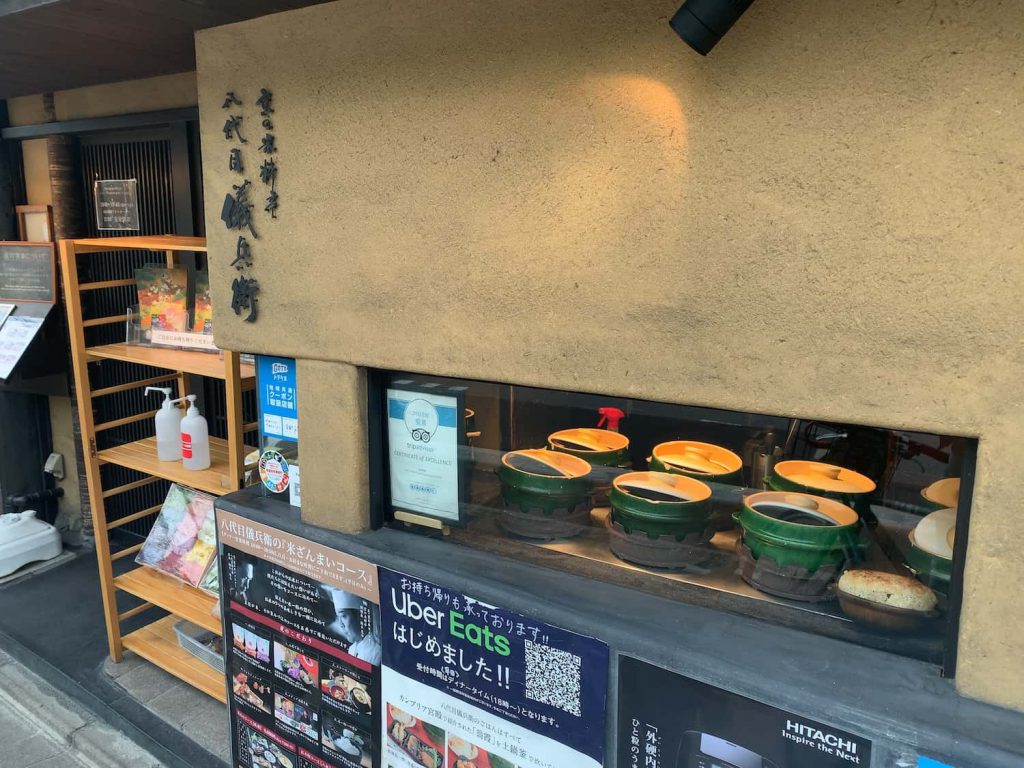 Gihey (京の米料亭 八代目儀兵衛), which is now a high-quality restaurant, was originally established in 1787 by a rice wholesaler. It continues a long tradition of proudly serving the finest quality rice available. Meticulously selected by experts, the rice is checked for whiteness, luster, aroma, stickiness, sweetness, texture and smoothness. Sweet and tasty rice is cooked in a clay pot which is referred to as "bamboo." The management follows strict standards, especially regarding rice. The high-quality rice is always freshly served. To ensure this, rice is never served more than 10 minutes after being cooked. This house rule also applies to the free refills of rice provided by the restaurant. Enjoy the fine white rice together with sashimi, tempura, grilled fish, and such complementary accompaniments.
The popular Ankake oyakodon on the lunch menu is a sumptuous dish of fluffy eggs and tender Daisen chicken served in a rich broth. The meal is accompanied with a refillable bowl of the restaurant's signature rice.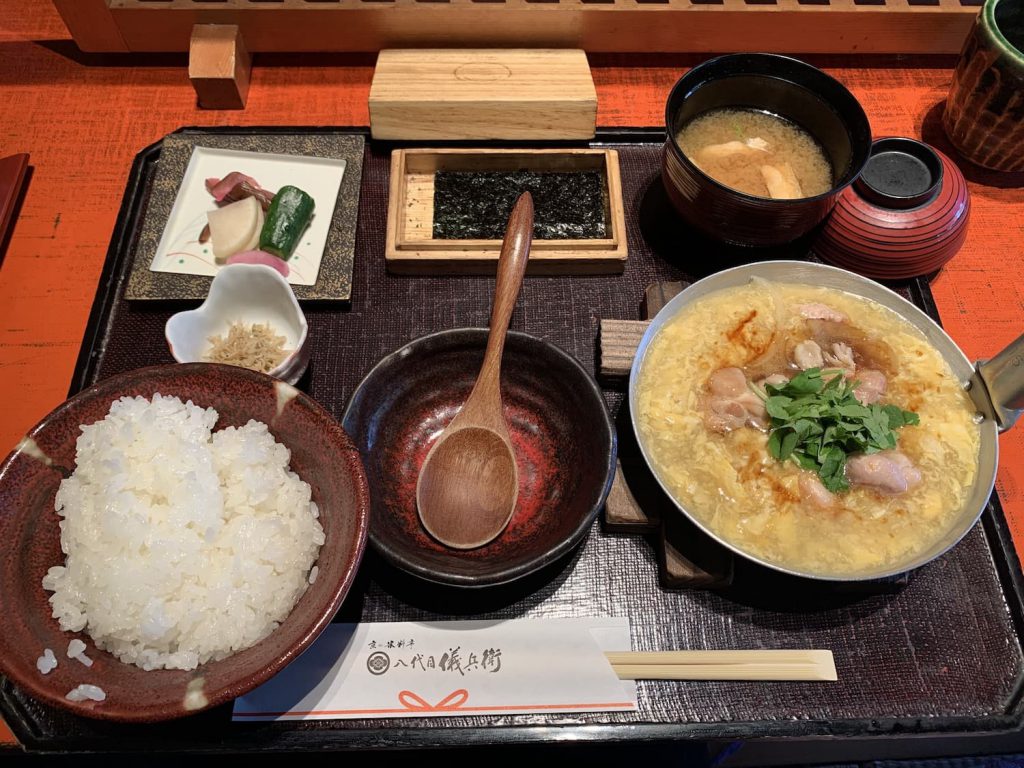 In addition to Kyoto, the restaurant has branches in Tokyo Ginza and Narita Airport.
Name: Kome Ryotei Hachidaime Gihey (京の米料亭 八代目儀兵衛)
Phone: +81-75-708-8173
Hours: 11:00 – 14:30 / 18:00 – 21:00
Closed On: Irregular
Number of Seats: 24
Budget: Lunch: – JPY2,000 / Dinner: – JPY8,000
Payment Options: Credit Cards Accepted
Official Website: http://www.okomeya-ryotei.net