Discover Continental Cuisine and History at La République in Monzen-Nakacho
Nestled in Fukagawa's Monzen-Nakacho, La République is a delightful bistro with a touch of European charm in its vintage décor. The historic walls tell stories of a 250-year-old Western Red Cedar, evoking a sense of continental nostalgia.
The star attraction at La République is their irresistible semi-molten omelette rice, a luncheon favorite. This culinary masterpiece delights the taste buds with its perfect blend of fluffy eggs and rice, always accompanied by an ever-changing selection of delectable sauces. Among them, the Fukagawa clam chowder sauce, an age-old recipe from the Edo era, melds seamlessly with the omelette rice to create a unique culinary experience.
La République isn't just about food; it's a gateway to the history and culture of Monzen-Nakacho and Fukagawa. Their menu combines European flavors with Japanese ingredients, promising to reveal culinary delights that will astonish discerning palates.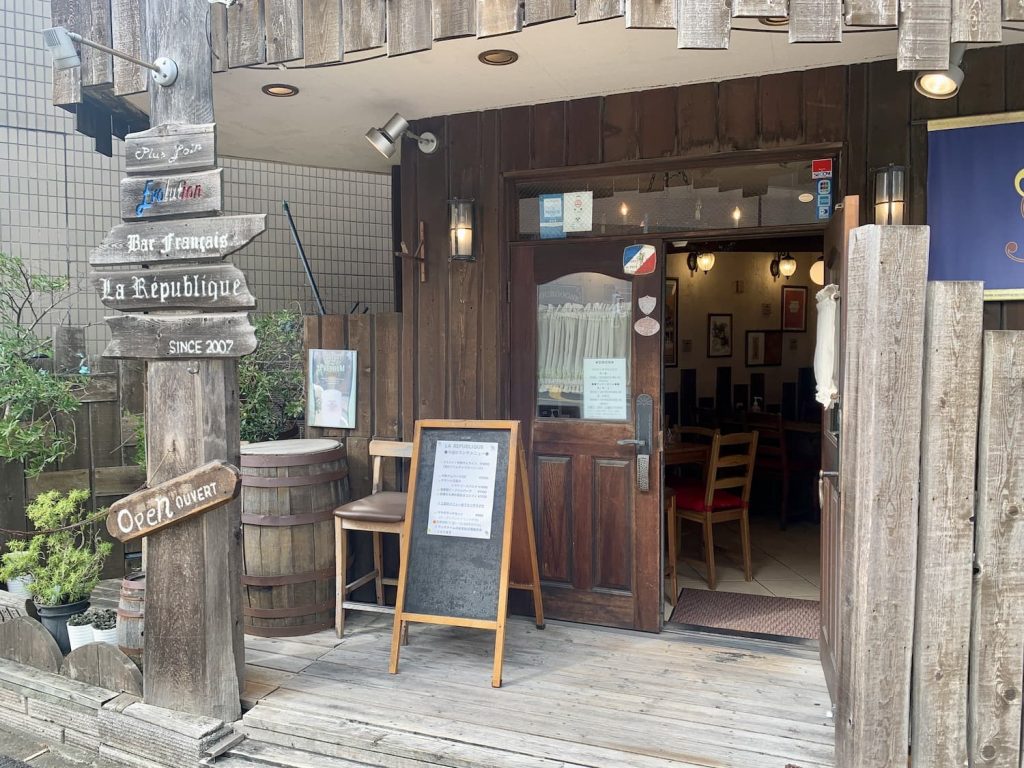 Name: La République
Address: 2-12-7 Fukagawa, Koto-ku, Tokyo
Phone: +81-(0)3-5647-6880
Hours: Monday through Friday 11:30 – 14:00 & 18:00 – 23:30/ Saturday 18:00 – 23:30
Closed On: Sundays and National Holidays
Number of Seats: 26
Budget: Lunch: – JPY1,500 Dinner: – JPY5,000
Payment Options: Credit Cards Accepted (cash only during lunch hours)