Bountiful Broth and Meticulously Curated Ingredients: Unveiling the Epitome of Flavor in a Chic Alley Hideaway
Experience the epitome of broth, miso, and meticulously chosen ingredients in the chic building tucked away in an alley. In response to tourists' feedback of limited breakfast options, this building stands out with its distinctive and fashionable design, making it easy to spot amongst the bustling streets.
As you enter the building, you will be greeted with a warm smile by the friendly staff at the open kitchen counter on the first floor. A sign on the counter guides you through the ordering process, with a vast selection of options including both traditional dishes and unique choices.
Relish in the unparalleled flavors derived from using only the highest quality ingredients such as organic soybeans from Shimane Prefecture and primarily organically grown vegetables. The broth is crafted with premium Hokkaido Hidaka kelp and the season's finest katsuobushi (dried bonito).
Try sampling one of the roughly five different types of onigiri available, all crafted with a blend of rice overseen by a five-star master of rice. The combination of Gifu Prefecture's Koshihikari and Ibaraki Prefecture's Milky Queen enhances the chewiness, and both are safe and secure as they were grown without pesticides.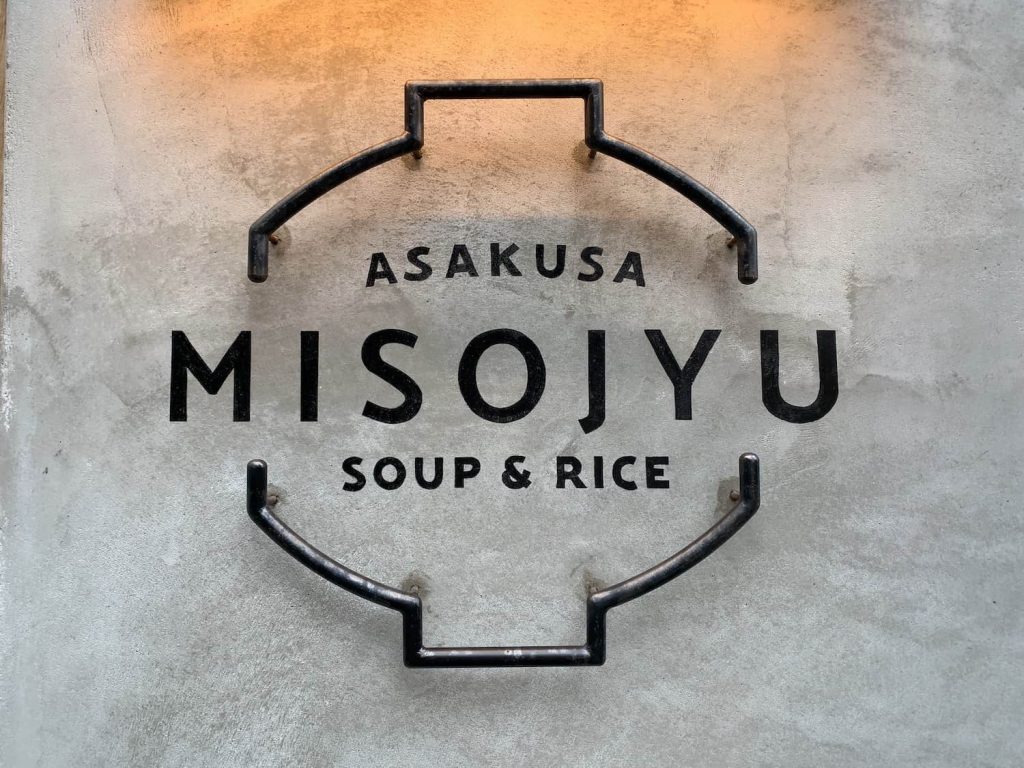 Name: Misojyu
Address: 1-7-5 Asakusa, Taito-ku, Tokyo
Phone: +81-3-5830-3101
Hours: 8:00 – 19:00
Closed On: Sundays
Number of Seats: 22
Budget: – JPY2,000
Payment Options: Credit Cards Accepted