Spice Ramen Manriki: Tokyo's Spice-infused Culinary Gem Since 2014
Spice Ramen Manriki Nishi-Kasai Honten, located in Tokyo's Edogawa Ward since May 2014, is a culinary treasure. The name "Manriki" cleverly combines "Man," symbolizing the potency of spices with "Riki," representing the vigor of ramen. The creator, drawing from expertise in Indian and Thai cuisine, crafts a unique broth infused with over 14 spice varieties, celebrated for its spiciness, aromatic richness, and addictiveness.
The menu, centered around the Spice Ramen base, offers a range of toppings, including seasoned eggs, bean sprouts, succulent pork chashu, and fragrant cilantro, known for enhancing spice flavors. Customization is encouraged, allowing for spice levels and quantities to match individual preferences. Medium-thick, straight noodles expertly complement the spiced broth, providing both resilience and a satisfying texture. The atmosphere is permeated with a captivating spice-infused aroma that whets the appetite.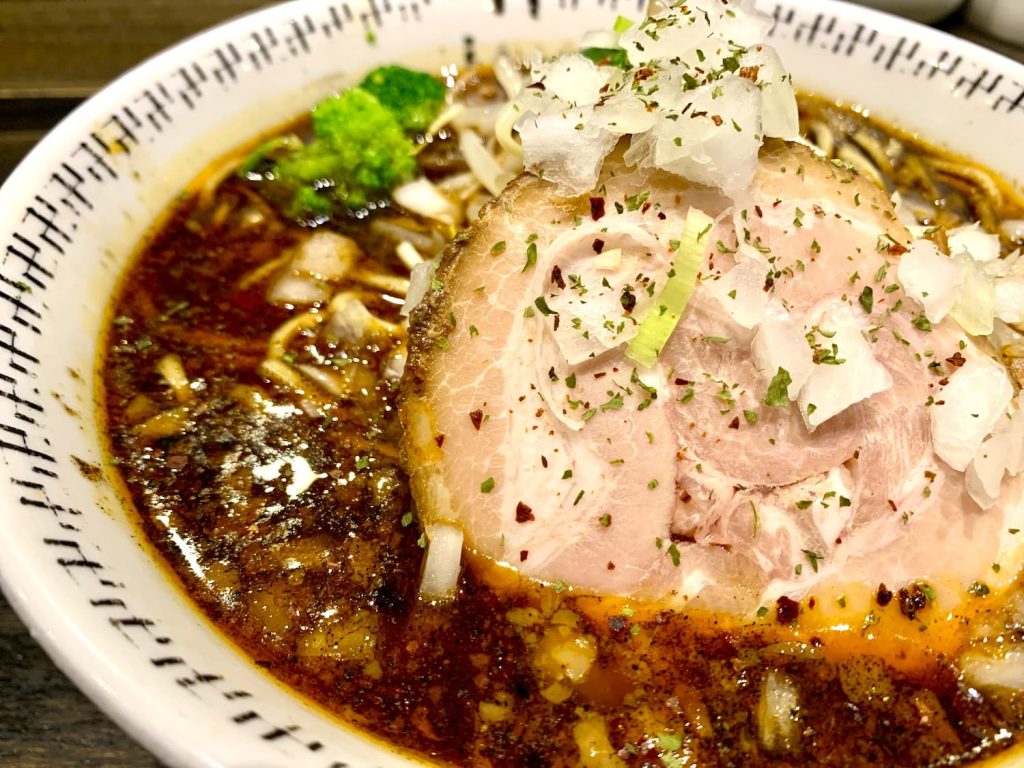 While traditional Japanese ramen relies on soy sauce, miso, or salt-based seasonings, Spice Ramen Manriki Nishi-Kasai Honten ventures into unexplored territory by incorporating Asian spices from India and Thailand, introducing an innovative, avant-garde ramen experience.
With its well-earned reputation as a top ramen destination, Spice Ramen Manriki Nishi-Kasai Honten invites exploration. However, those favoring milder flavors or with heightened sensitivity to spice aromas should carefully tailor their orders to their taste preferences and well-being or consider alternative dining options.
Name: Spice Ramen Manriki Nishi-Kasai Honten
Address: 3-16-5 Nishikasai, Edogawa-ku, Tokyo
Phone: +81-(0)3-6848-1346
Hours: Monday through Friday 11:00 – 15:00 & 17:30 – 21:00 / Saturday, Sunday and National Holidays 11:00 – 21:00
Closed On: Wednesdays
Number of Seats: 12
Budget: – JPY1,500
Payment Options: Cash Only