Discover the Unforgettable 'Squid Ink Spaghetti' Experience
Saizeriya, a low-cost family restaurant chain, provides convenient access to gourmet dishes not commonly found in regular establishments. Founded in 1970, Saizeriya operates around 1,300 locations in Japan and abroad. The restaurant's appeal lies in its ability to offer delectable cuisine at affordable prices, emphasizing ingredients that align with the Mediterranean diet.
One standout dish is the "Squid Ink Spaghetti," a longstanding specialty known for its addictive richness. The pasta, squid, and flavorful squid ink sauce come together in a simple yet unforgettable combination, showcasing intense squid flavors and satisfying textures. The fragrance of squid ink and finely minced garlic adds a captivating touch. Unlike traditional "peperoncino" dishes, this spaghetti offers a deeper and milder taste without any undesirable fishiness.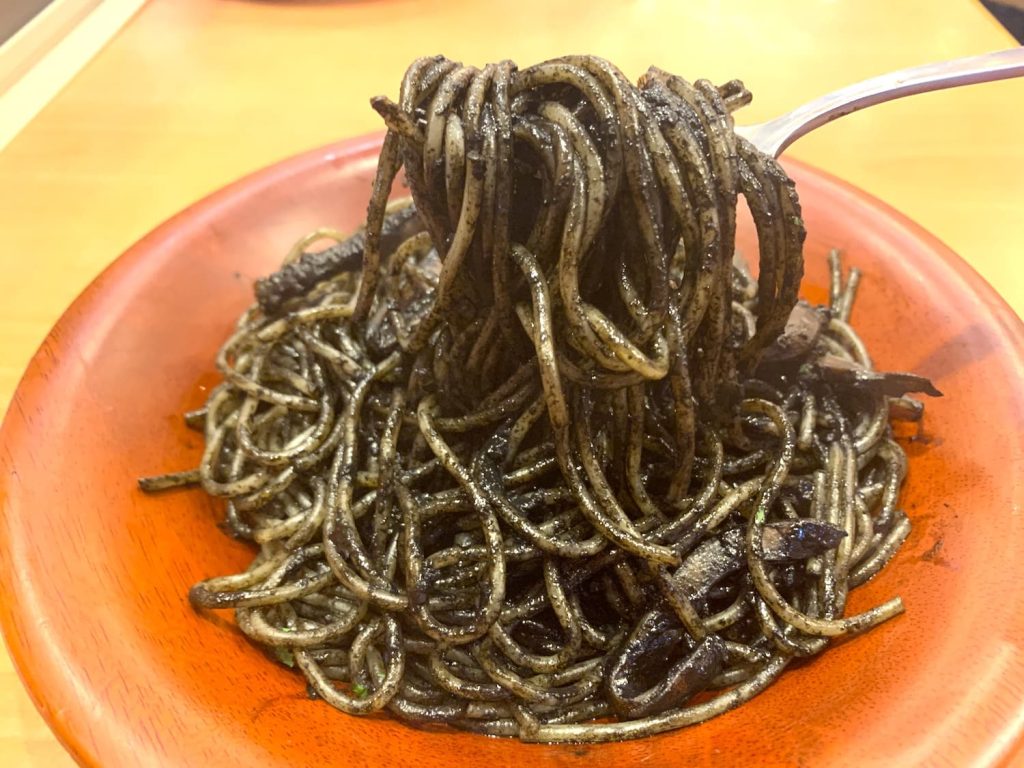 Complimentary olive oil and cheese further enhance the dish's versatility, providing enjoyable flavor variations. Adding cheese brings a gratifying richness to the texture, while a hint of olive oil lends a refreshing note. Dishes Japan highly recommend savoring each bite by thoroughly coating the pasta with the abundant squid ink sauce at the bottom. For those who may have reservations about squid ink pasta, Saizeriya's "Squid Ink Spaghetti" offers a version free from any peculiarities, promising a delightful culinary experience.
Official Website: https://www.saizeriya.co.jp