A Delicious Adventure Awaits
Step into the world of Pancho and prepare to have your taste buds tantalized. With its first store opening in the bustling district of Shibuya in 2009, Pancho has since expanded to become a beloved and iconic chain nationwide, with a focus on the metropolitan area. So what is the secret to Pancho's success? It lies in the perfect blend of nostalgia and culinary artistry, resulting in an exquisitely delicious flavor that cannot be replicated at home. And let's not forget about the portion sizes – they are truly overwhelming!
As you step inside a Pancho restaurant, the tantalizing sound of spaghetti sizzling in the kitchen is sure to awaken your appetite. The menu offers more than just the standard Neapolitan, with mouth-watering options such as meat sauce and white Neapolitan, among others. The variety of toppings is abundant, and one of the pleasures is discovering unexpected and surprising combinations.
When deciding on your desired portion size, numerous options are available to accommodate your appetite. The small portion, the smallest size available, weighs 300g, while the regular portion weighs 400g, the large portion weighs 500g, and the mega portion weighs a hefty 600g, all of which are complimentary upgrades. Remarkably, the seijin, the largest portion, provides a staggering quantity of 2.3 kilograms. The sheer abundance of delectable offerings may make it arduous to resist.
As for the classic Neapolitan dish, it is recommended to first try it as it is to fully appreciate its original flavor and chewy texture. With onions, bell peppers, and wieners as the classic ingredients, the garlic adds an extra layer of deliciousness. And let's not forget about the large bottles of Tabasco and the powder cheese placed on each table. These distinctive and popular features allow you to customize the flavor to your liking – the powder cheese makes the Neapolitan milder and goes perfectly with it, while the Tabasco transforms the strong-flavored Neapolitan into a spicy sensation.
Come and experience the world of Pancho – where every bite is a delectable adventure!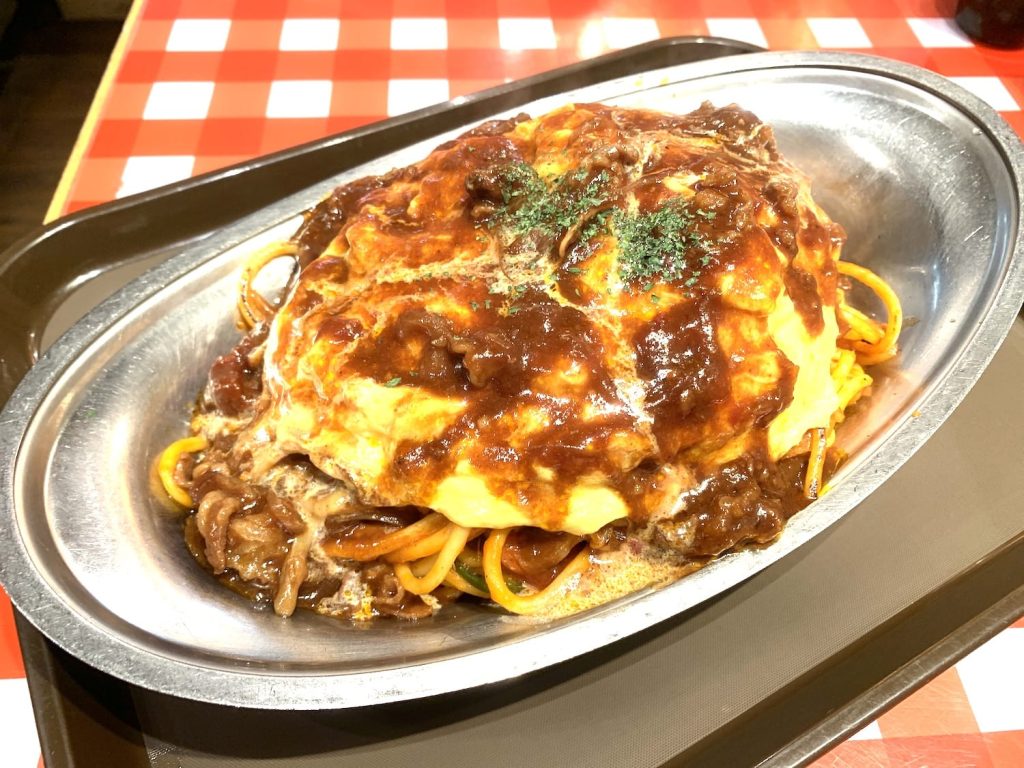 Official Website: https://naporitanpancho.com