Chicken Broth Ramen Specialty Restaurant in Kyoto
Following a nomikai (literally, "gathering for drinks"), Japanese often close out the evening by having a bowl of ramen. Torigara Ramen Monsen Kiyamachi is just the place to finish off your night out in Kyoto (note their hours below). The captioned branch is located north of Shijo-Kawaramachi intersection, in the heart of downtown Kyoto. The restaurant is in a narrow alley off Kiyamachi-dori, a historical, one-way street running parallel to the Takase River. Look for a chouchin (lantern) hanging from a signboard as a landmark for the restaurant.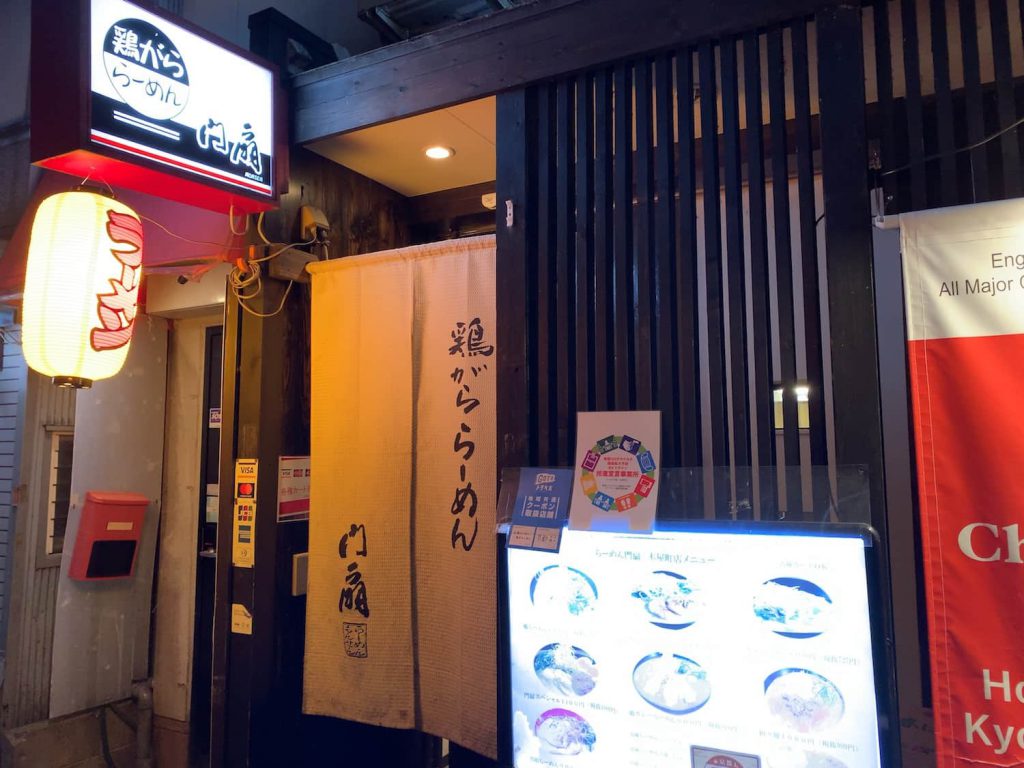 The three main ramen bowls that represent the restaurant are tori (chicken), tsukune (flat chicken meatball), and yasai (vegetable). These three ramen dishes are shown on the top line of the menu pictured below. If you are up for a bowl unique to Kyoto, try the Sake-Kasu Ramen, made using lees left over from sake production. There is also a selection of rice dishes that make a compatible addition to your ramen bowl: Chicken Curry Rice, Chahan (fried rice), Mini Soboro-don (small portion of minced chicken atop rice), and Takago Kake Gohan (raw egg over rice; popularly abbreviated as TKG).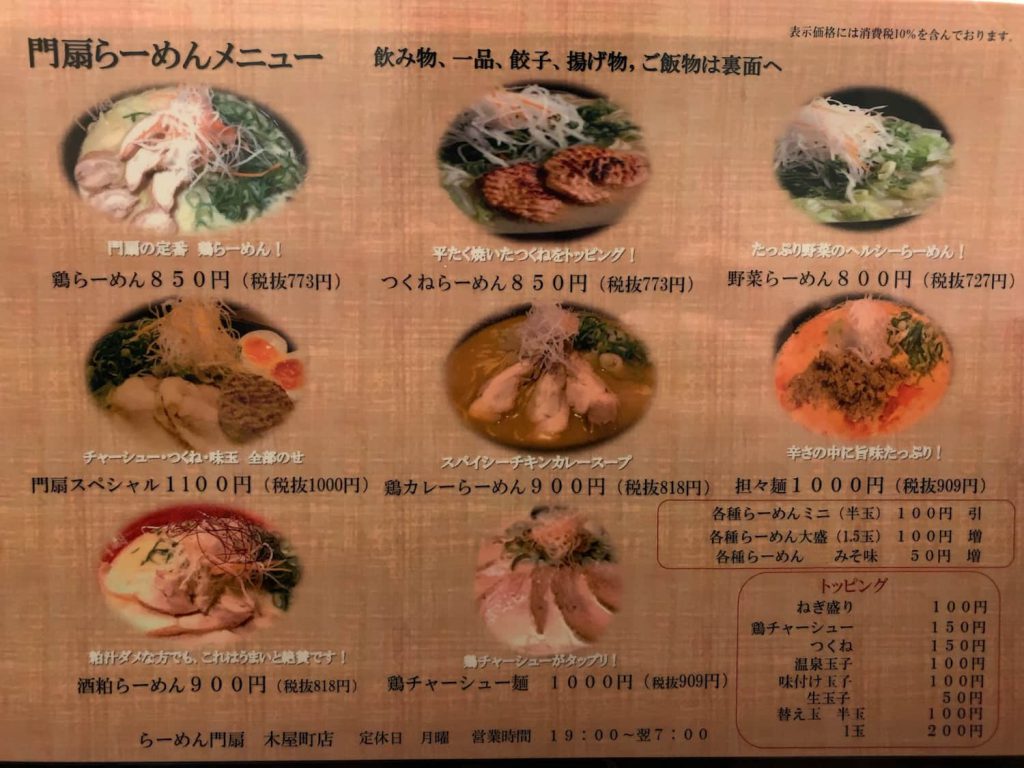 The restaurant's signature bowl, Tori Ramen, has a rich chicken and vegetable umami. It has a thick, collagen-rich chicken broth, as creamy as a potage. The broth is, in fact, much lighter than it looks; the moment you take a sip, it tastes thick, but it goes smoothly down your throat. The two pieces of chicken chashu, atop the thin and straight noodles, are tender and juicy. The other ingredients are daikon, shredded carrots, and chopped green onions.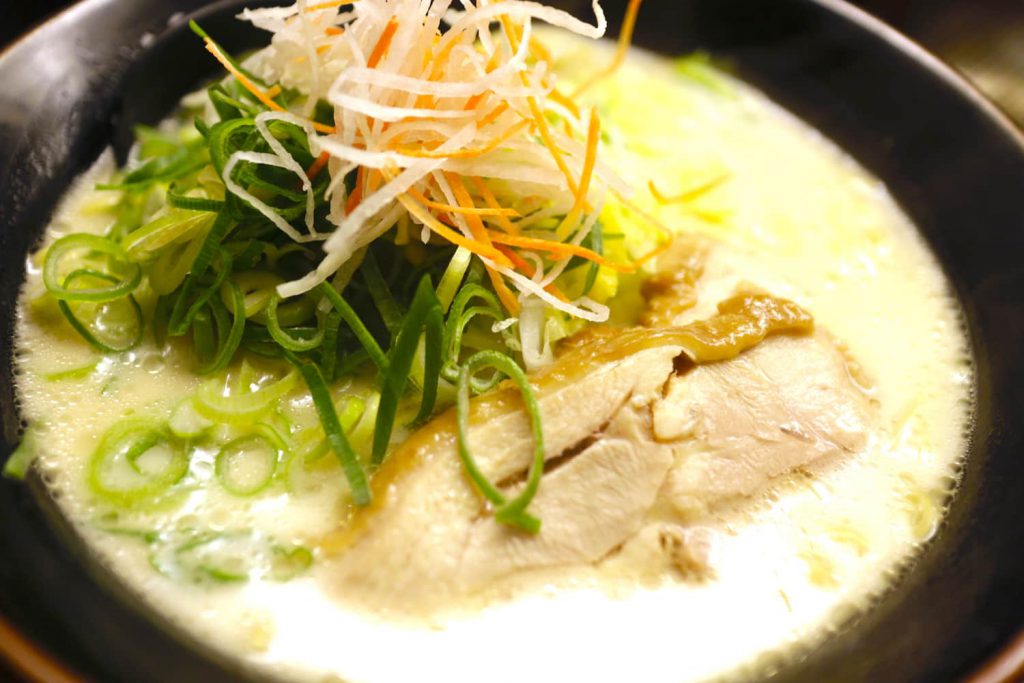 The restaurant has two other branches: Gion main branch and Fushimi Sakagura branch.
Name: Torigara Ramen Monsen Kiyamachi Branch
Address: 370 Kamiyacho, Nakagyo-ku, Kyoto
Phone: +81-(0)75-255-7123
Hours: 19:00 – 7:00
Closed On: Mondays
Number of Seats: 22
Budget: Lunch: – JPY1,000 / Dinner: – JPY1,000
Payment Options: Cash Only
Official Website (Japanese Only): monsen-taisyo.com