Stamina-Infused Iekei Ramen Majesty at Daikokuya: A Culinary Bridge Between Tokyo and Yokohama
Daikokuya is a cherished haven renowned for its mastery in crafting Iekei ramen perfection. At its heart lies the crown jewel – "Stamina-Infused Rich Ramen." This culinary masterpiece marries the robust essence of pork bone soy broth with an abundance of backfat and garlic, delivering a symphony of flavors that awakens fatigued bodies and spirits.
Iekei ramen, hailing from Yokohama, is a genre of distinction. Imagine opulent pork bone soy-based broth dancing with spiral-shaped noodles, a testament to Iekei's allure. This genre, born in 1974 at Yoshimura-ya, embraces the heritage of Japanese ramen culture and boasts an army of dedicated enthusiasts.
But Daikokuya's realm extends beyond ancestral heritage. Its offerings encompass a diverse array of ramen wonders, each thoughtfully presented to delight the palate. And there's more than meets the eye; this haven is conveniently nestled just a minute's walk from Tokyo Metro's Tozai Line, welcoming you with 22 exclusive counter seats.
Yet, Daikokuya's charm transcends its culinary prowess. Its multifaceted menu and affordable pricing make it a revered establishment. It acts as a cultural bridge between Tokyo and Yokohama's ramen traditions, celebrating the stamina-inducing power of ingredients like backfat and garlic, pleasing the discerning Japanese populace.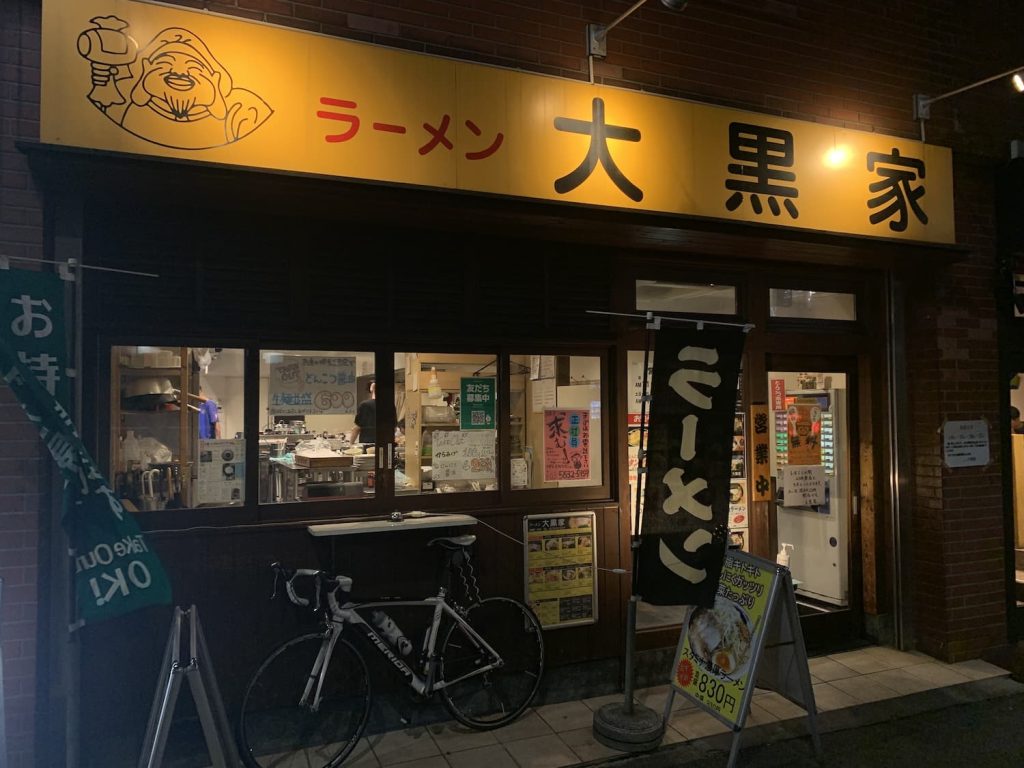 Name: Daikokuya
Address: 3-27-25 Toyo, Koto-ku, Tokyo
Phone: +81-(0)3-5632-5959
Hours: Monday through Friday 11:00 – 24:00 / Saturday, Sunday and National Holidays 11:00 – 22:00
Closed On: Open Daily
Number of Seats: 22
Budget: – JPY1,000
Payment Options: Cash Only