Exquisite Sake, Delightful Cuisine, and Secret Ramen Haven
Tamuro, an exceptional izakaya that emanated from Aomori, enthralls its patrons with its exquisite Aomori-produced sake and delectable appetizers. Operating as a cherished izakaya in the bustling business district, Tamuro also unveils its hidden identity as a lunchtime ramen haven. Conveniently located just a stone's throw away from Shimbashi Station's SL Square, this gem resides on the second floor of a quaint mixed-use building.
Driven by a noble vision to showcase Aomori's culinary treasures and cultural heritage in Tokyo, the proprietor takes pride in crafting dishes and serving Japanese sake that showcase the locally sourced ingredients from Aomori. Tamuro's allure lies in the unrivaled freshness of its seafood and meat delicacies, including the prized Oma tuna, directly sourced from Aomori's Oma-machi, and the succulent Shimorok chicken, lovingly prepared over a charcoal grill. Complementing these delightful offerings is an extensive selection of Aomori's iconic sake varieties and handpicked regional sakes from across the country, elevating the dining experience to new heights.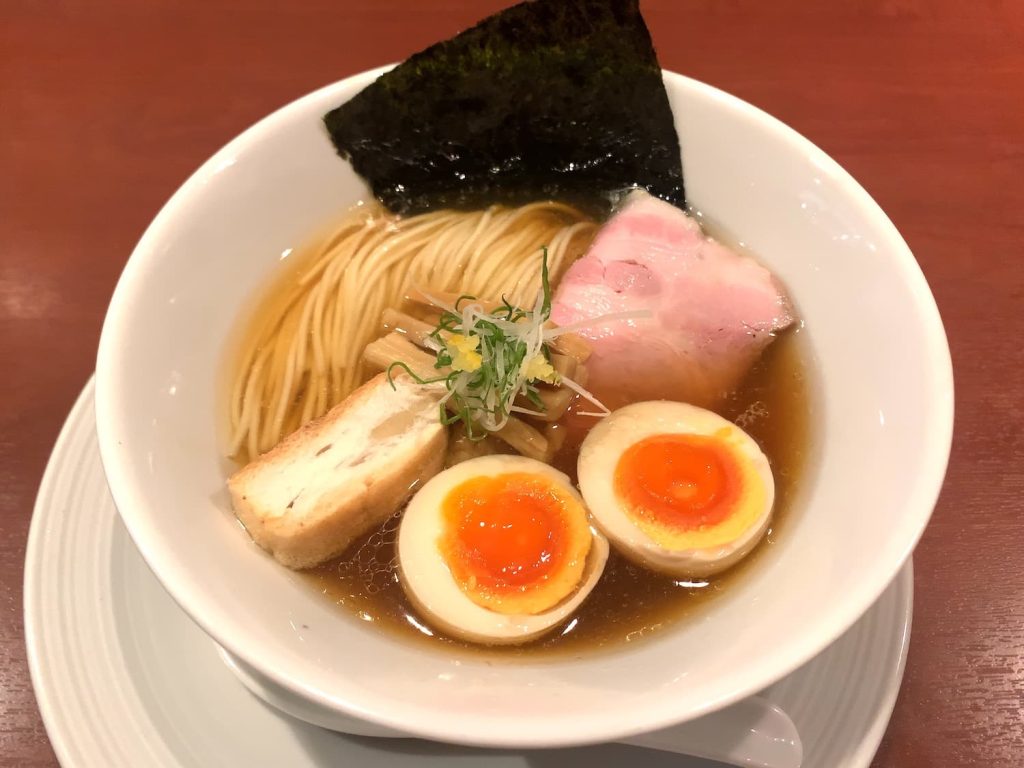 However, the pièce de résistance at Tamuro is undeniably the Tsugaru niboshi ramen, exclusively available during lunchtime. Indulge in the symphony of flavors as the robust and subtly bitter broth, infused with the essence of niboshi (dried baby sardines), intertwines flawlessly with the thick, straight noodles, resulting in an extraordinary culinary masterpiece that leaves a lasting impression. Given its immense popularity and limited availability until the last drop of soup, it is highly recommended to seize the opportunity by arriving early. And for those with a penchant for tamago kake gohan (rice topped with raw egg), delight your palate by ordering it as a tantalizing side dish.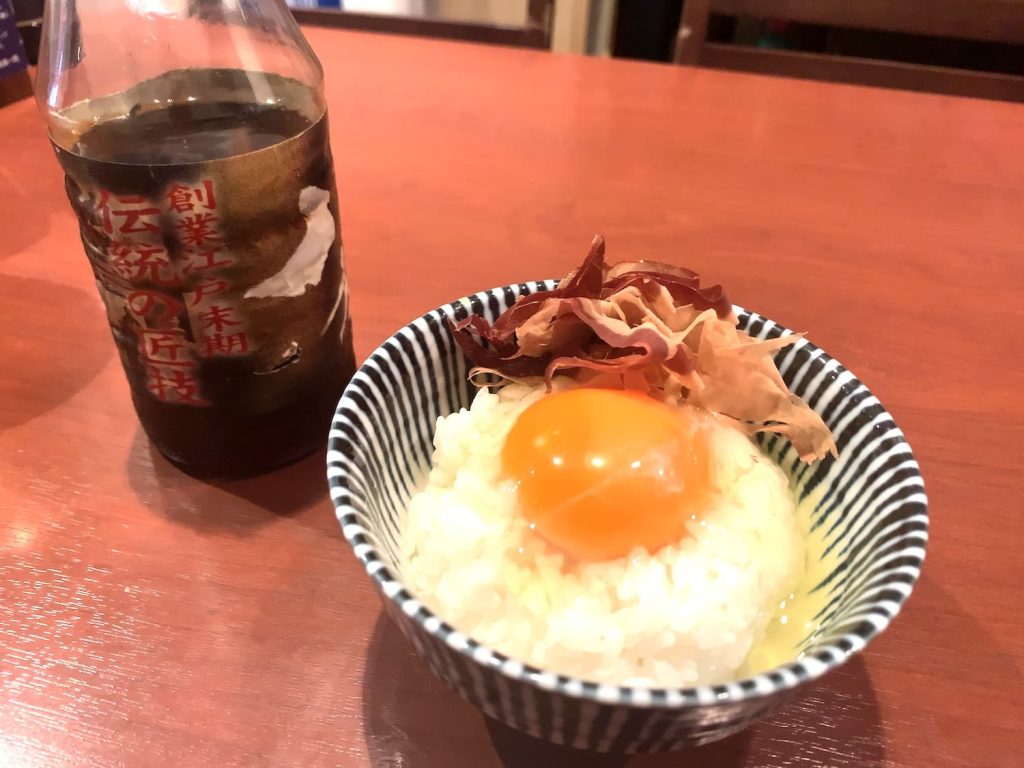 Name: Tamuro
Phone: +81-(0)3-6205-4549
Hours: Monday through Friday 11:30 – 14:30 & 17:00 – 23:30 / Saturday 17:00 – 23:30
Closed On: Sundays and National Holidays
Number of Seats: 35
Budget: Lunch: – JPY1,500 Dinner: – JPY5,000
Payment Options: Credit Cards Accepted