Voluminous Serving of Crispy and Crunchy Tendon
Tendon Makino Kyoto Teramachi is a tempura specialty restaurant operated by Toridoll Holdings. [The parent company also owns Marugame Seimen, a maker of hand-crafted udon bowls.] Tendon Makino mainly operates in the Kansai region, but they also have a few branches in the Kanto region. The large glass door at the entrance allows you to check the occupancy and the atmosphere of the restaurant.
The open kitchen of Tendon Makino is an attractive feature of the restaurant. Hot tempera, freshly fried in a big copper fryer, is prepared in front of you. The counter seats offer the atmosphere of a high-class kappo (multi-course) restaurant. Watching the skilled cook is an enjoyable way to spend your waiting time.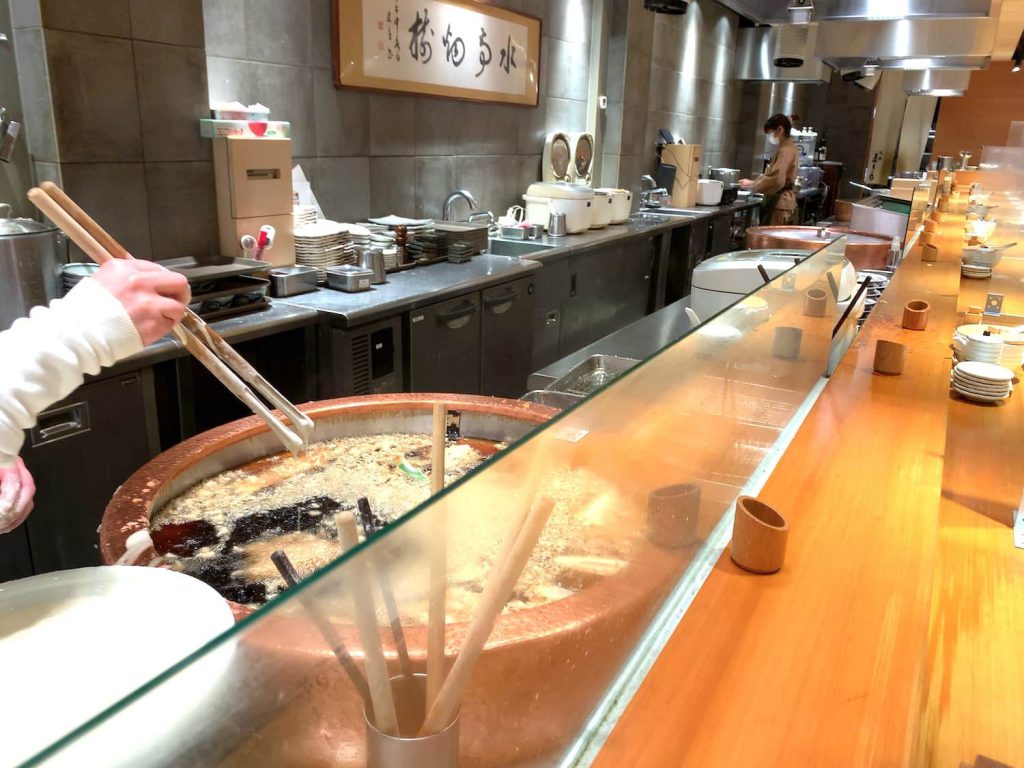 The dishes on the tendon menu are more than reasonably priced given the quality and the generous portions. Maintaining the cooking oil at a constant temperature produces tempura that are a light, golden-brown color. Each serving is deep-fried until perfectly crispy. The tempura servings are so big that they literally overflow the serving bowl. With a variety of tempura on each bowl, your taste buds will be stimulated to the very end. The tempera is perfectly complemented by a high-quality sauce and the hardiness and stickiness of the accompanying rice.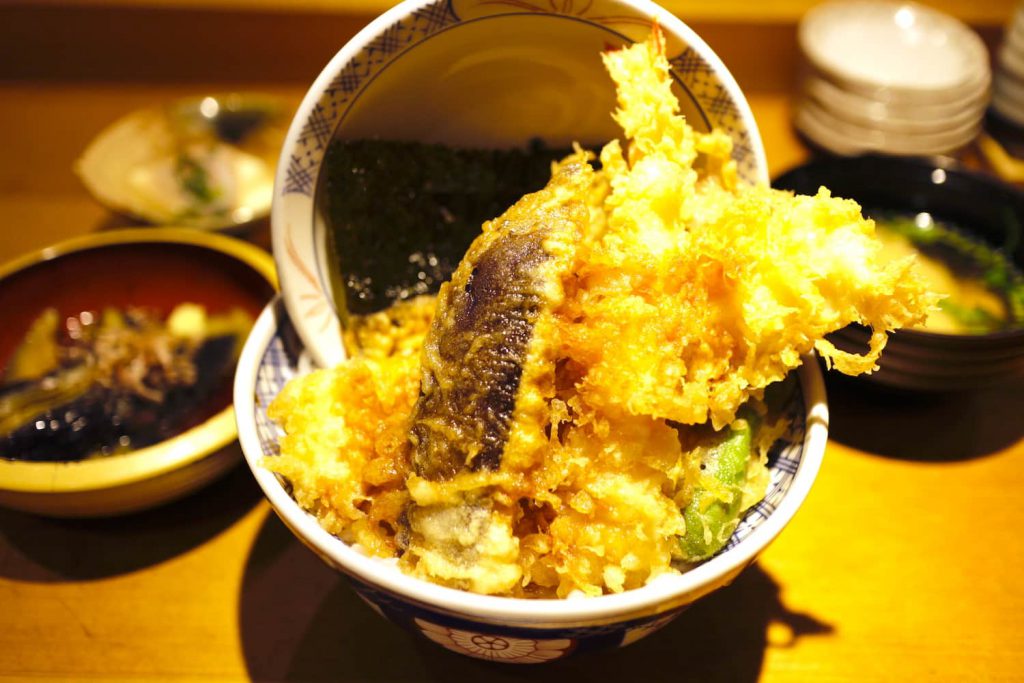 The teishoku (set meal) consists of an appetizer called kobachi (literally "small bowl"), assorted tempura, rice, miso soup, and pickles.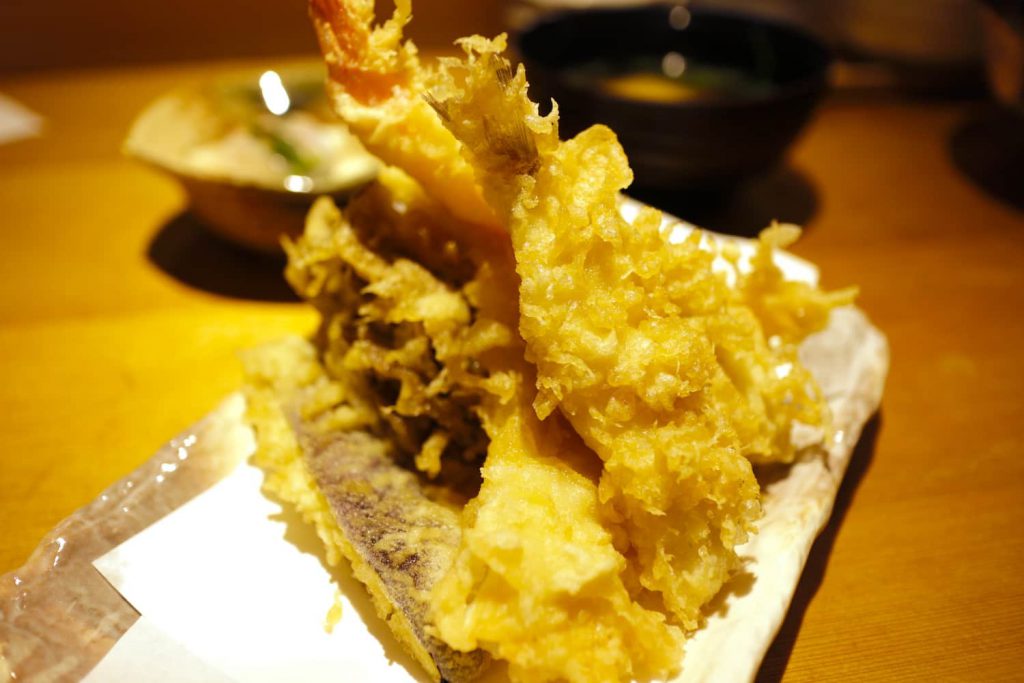 Name: Tendon Makino Kyoto Teramachi
Address: 481-3 Nakasujicho, Nakagyo-ku, Kyoto
Phone: +81-(0)75-222-5560
Hours: 11:00 – 21:30
Closed On: Open Daily
Budget: Lunch: – JPY2,000 / Dinner: – JPY2,000
Payment Options: Credit Cards Accepted