Authentic Okonomiyaki in Osaka
Fukutaro is well-known for the consistently positive reviews that confirm its status as one of the top-notch okonomiyaki restaurants in Osaka. Don't be discouraged by the long line since it moves relatively quickly. And rest assured: it is worth the wait! Be sure to write your name and total number in your party on the waiting list as soon as you arrive. Your name will be called out when seating is available. Don't hesitate to ask for an English menu.
Pictured below is the Takashimaya department store branch located in the Namba district of Osaka.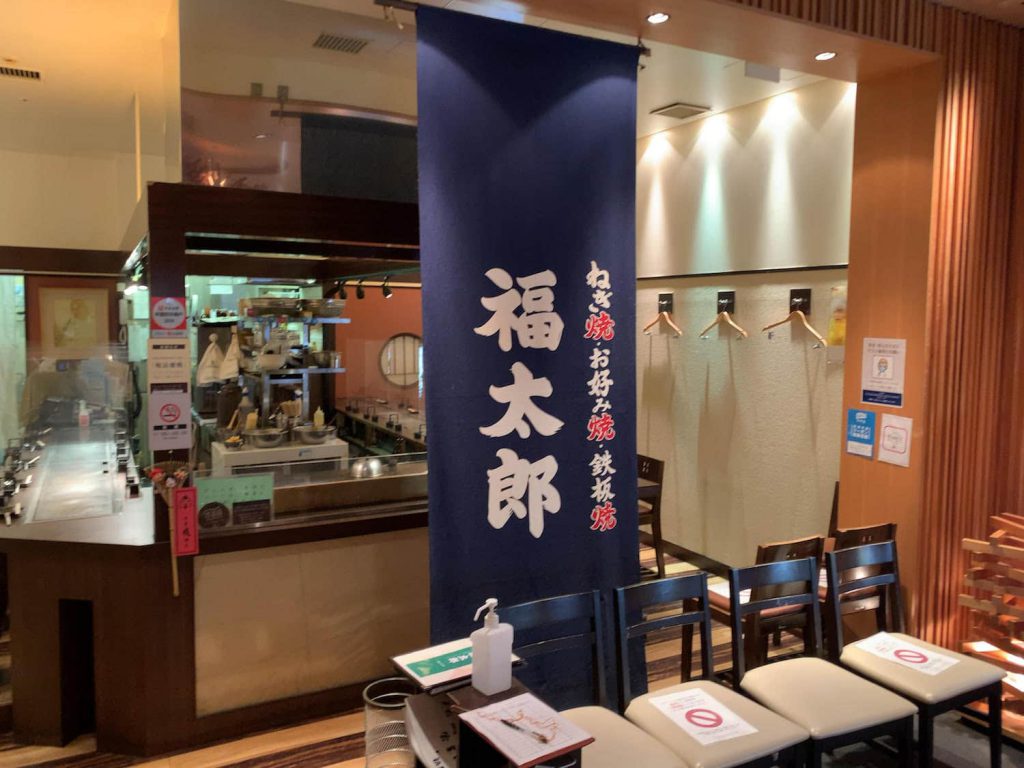 The main branch, known as Honten in Japanese, has an impressively large U-shaped counter where customers are seated on two sides facing the teppan grill (iron griddle). Dishes are prepared at the counter facing the entrance. Once prepared, each dish will be served on the teppan grill in front of you so that it stays warm.
Start off your meal by ordering side dishes such as Homemade Avocado Tofu and/or Yamaimo-yaki (grilled mountain potato). Raw octopus with ponzu (citrus based sauce) is another popular side dish.
The most popular menu item is the Buta (pork) Negiyaki cooked with top-quality Kagoshima pork and a lot of minced Japanese green leeks. Negiyaki, a thinner variation of okonomiyaki, is prepared in multi-layers while the conventional Osaka-style okonomiyaki is made by mixing the dough and ingredients together. Crispy on the outside and tender on the inside, Buta Negiyaki has a crunchy texture.
The restaurant's signature dish is their classic Buta Tama, an irresistibly soft and fluffy okonomiyaki. We recommend you ask the chef to add cheese to the mixture. Cheese will be added in layers along with other ingredients. The first layer is topped with an okonomiyaki sauce stripped with mayonnaise.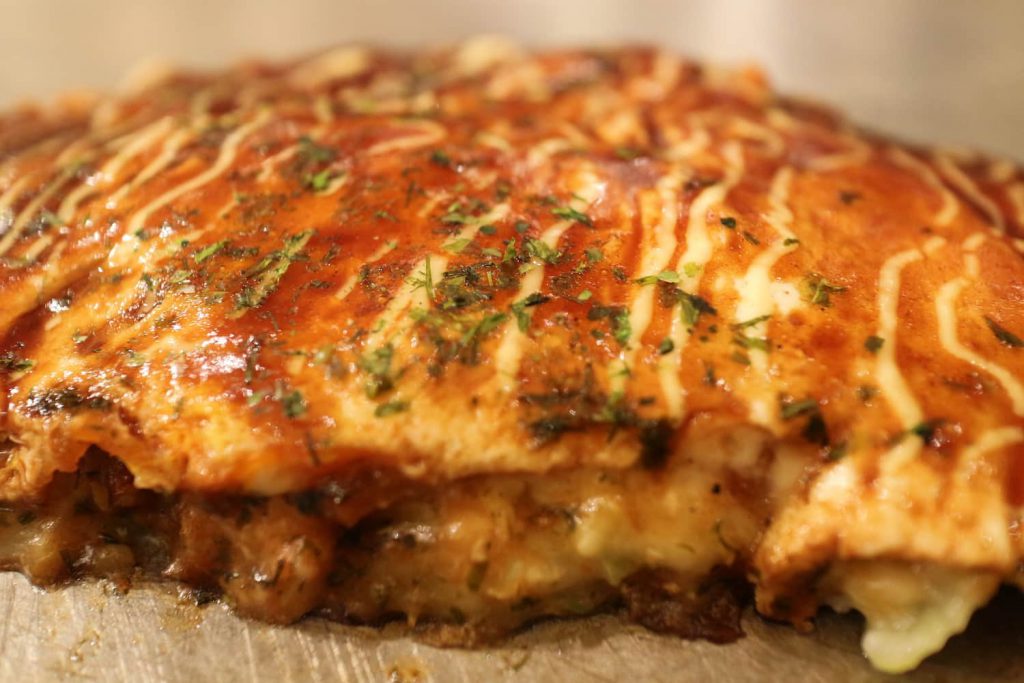 If your appetite permits, we recommend you order the yakisoba noodles. Pictured below is the Mixed Yakisoba with pork, squid, shrimp, and vegetables.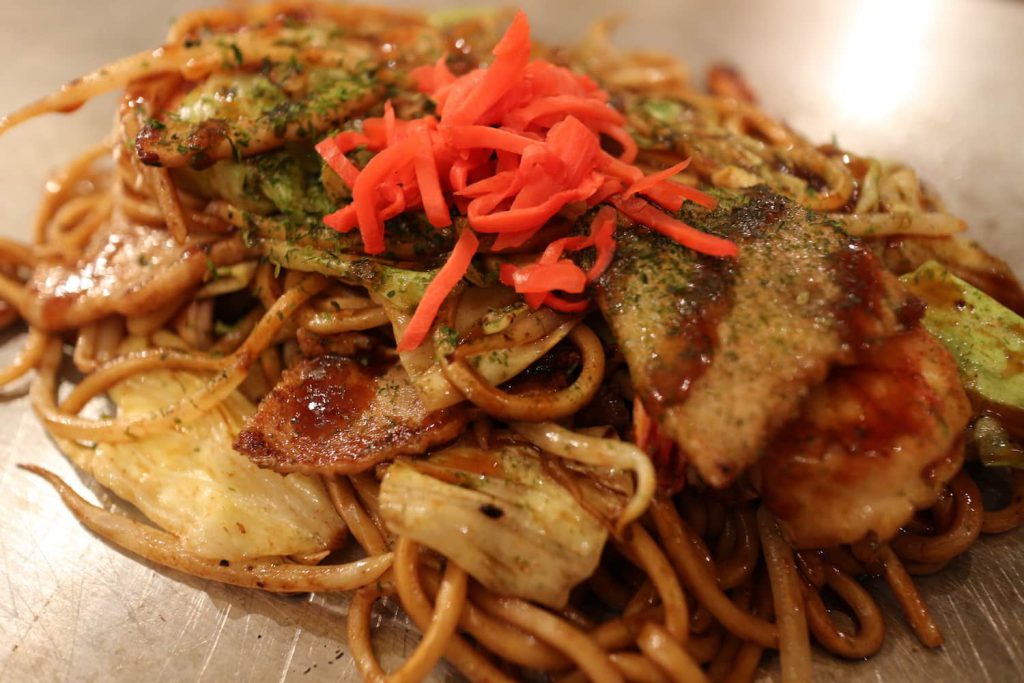 Fukutaro does not accept reservations so we suggest lining up before opening hours. Please check the link below for details about the restaurant and its branches.
Official Website: https://2951.jp/en/