Sumptuous Topping of Fresh Sashimi
Tsujihan Nihonbashi Main Branch is a Kaisen-don (a bowl of rice topped with variety of fresh sashimi) specialty restaurant located within a 3-minute walking distance from Tokyo Metro Nihonbashi Station. The restaurant is also accessible from Yaesu North Exit of JR Tokyo Station. Tsujihan is a collaborative restaurant established by the founders of tsukemen (dipping ramen noodles) restaurant "Tsujita" and tendon (tempura on rice) restaurant "Kaneko Hannosuke."
The only item on the menu is "Zeitaku-don" (luxurious rice bowl), with servings ranked in order of quality and portion size. From right to left on the menu– Ume (Plum), Take (Bamboo), Matsu (Pine), and Tokujo (highest grade) – the higher the rank, the more ingredients such as kani (crab), ikura (salmon roe), and uni (sea urchin). Orders will be taken while you are in line waiting to be guided in, so the food you have ordered will be served right after you take your seat at the counter.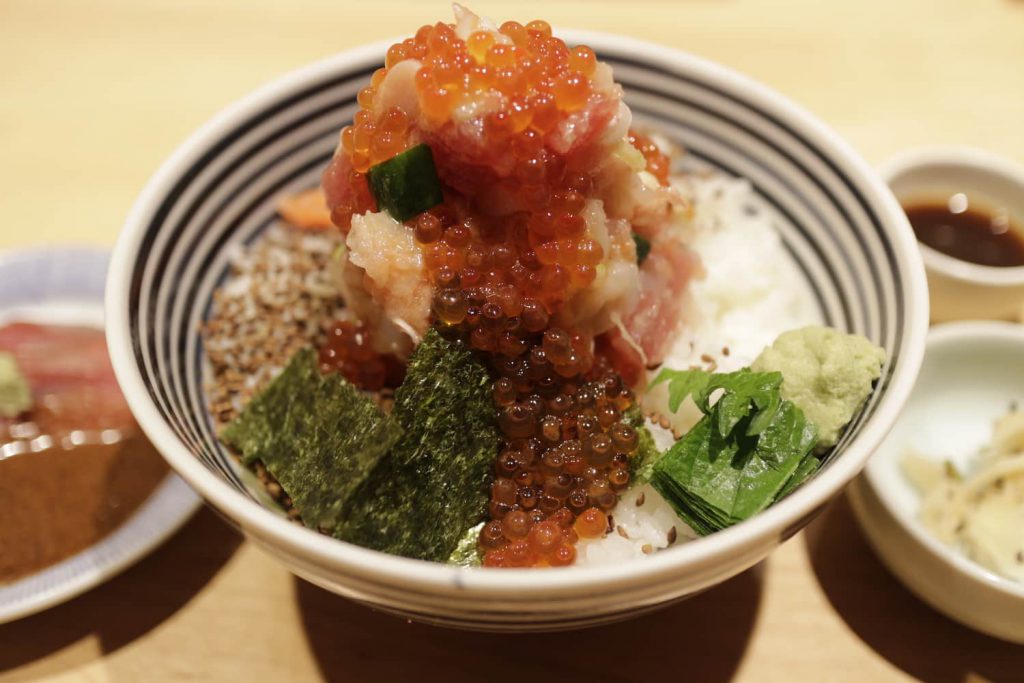 Ume is a standard dish that most customers order; maguro-no-tataki (thinly-sliced seared tuna) is piled high on a bed of rice. You can add more ikura for an extra 300 yen and/or more uni for an extra 500 yen. Mix wasabi with house specialty soy sauce and pour it over the pile of sashimi. Be sure to save two of the four pieces of Sea Bream sashimi with sesame sauce for the ochazuke (rice porridge) at the end of the meal.
If you want a sumptuous assortment of uni, ikura, and maguro, order the luxurious Tokujo.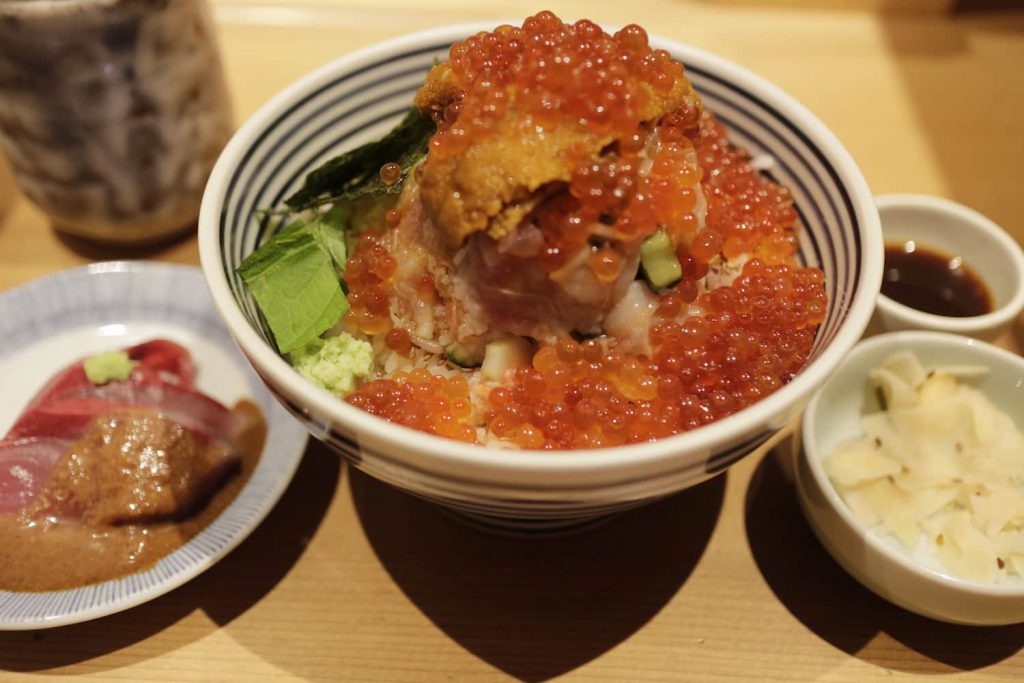 When finished eating, place your bowl on the counter. The chef will add fresh rice and then pour Sea Bream broth on top. You can ask for a smaller portion if you are nearly full. Add the two pieces of Sea Bream sashimi you reserved into the broth. This will add a nice saltiness and aroma to the ochazuke.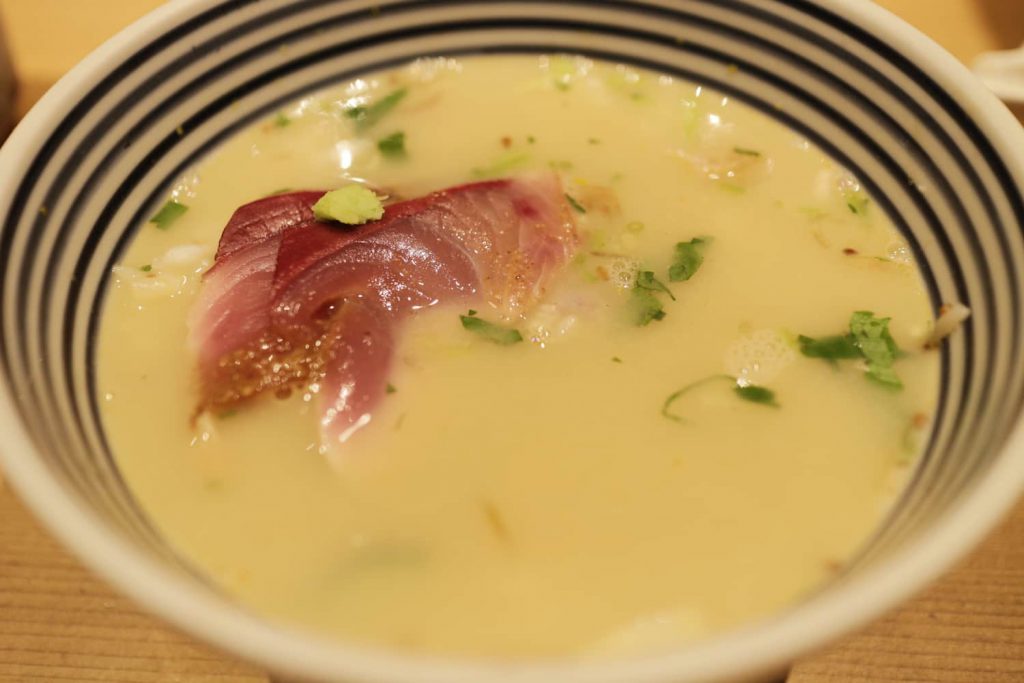 There is always a line in front of the restaurant, both lunch and dinner hours, and the waiting time can sometimes exceed one hour. The best times to visit the restaurant is before lunch starts at 11am and dinner starts at 5pm.
We suggest you check out Tsujihan's homepage to locate your nearest branch.
Name: Tsujihan Nihonbashi Main Branch (つじ半 日本橋本店)
Address: 3-1-15 Nihonbashi, Chuo-ku, Tokyo
Phone: +81-(0)3-6262-0823
Hours: 11:00 – 21:00
Closed On: Open Daily
Number of Seats: 12
Budget: Lunch: – JPY2,000 / Dinner: – JPY2,000
Payment Options: Cash Only
Official Website (Japanese Only): https://www.tsujihan-jp.com