Top-Quality Hon-Maguro Brings Tsukiji to Life
Seagen is a Kaisen-don specialty restaurant operated by Yamayuki, a leading maguro (tuna) wholesale company in Toyosu Market. Kaisen-don is a bowl of rice topped with a variety of fresh sashimi. Many of the best sushi restaurants in Tokyo procure their maguro from Yamayuki. Seagen only offers Hon-Maguro (bluefin tuna), the king of maguro. The maguro served at Seagen is natural (not farm raised) and comes from Oma in Aomori Prefecture. It is the same high-quality as the maguro Yamayuki provides to high-end sushi restaurants. At Seagen, the Hon-Maguro dish sells for a mere 1,000 to 3,000 yen. In Tokyo, this same high quality maguro meal could easily cost up to 30,000 yen.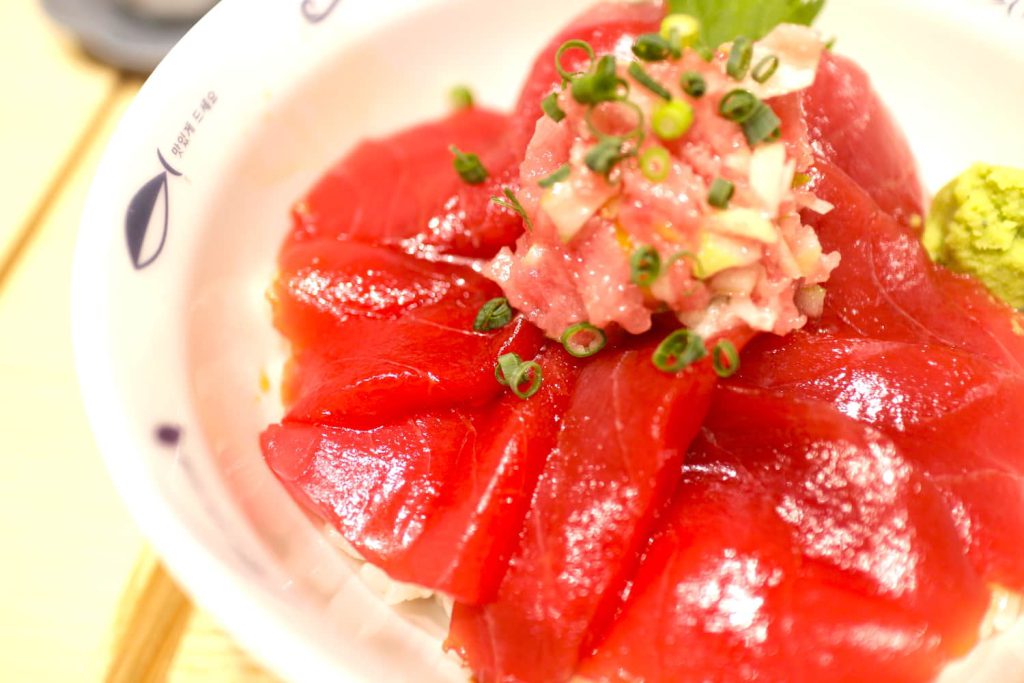 Seagen is located in one of the busy alleys of the Tsukiji Outer Market (the original Tsukiji market). The cheerful and bright-white exterior stands out from neighboring stores. The interior is stylish and elegant, with a warm ambiance.   
The highlight of the restaurant is the "Kyukyoku no Seagen Maguro-don." It is the ultimate donburi (rice bowl). The lavish bowl of 200 grams of maguro slices is served atop red vinegar-flavored rice. Gently biting down on the fluffy texture, the tuna melts immediately in your mouth. The shari (sushi rice) is made with great care so that the natural sweetness of the tuna is enhanced by suppressing the sweetness of the shari. Shari that goes best with the maguro is selected according to the season.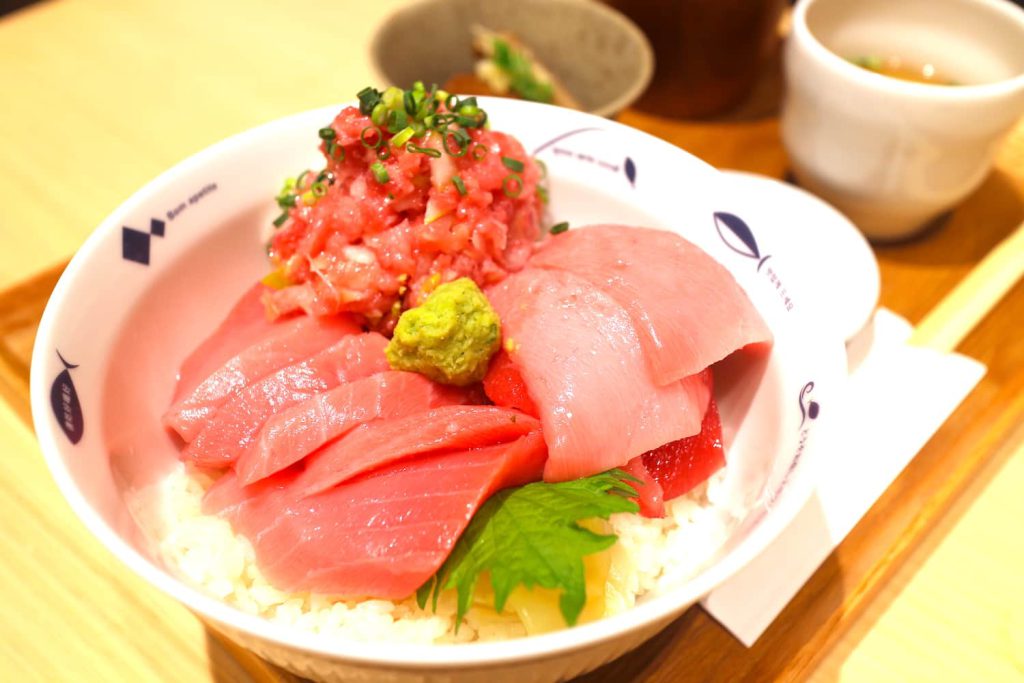 The maguro collagen soup that comes as a side dish at lunch hours is exquisite, light, and yuzu-flavored.
Name: Seagen
Address: 4-13-8 Tsukiji, Chuo-ku, Tokyo
Phone: +81-3-6260-4808
Hours: 11:00 – 15:00 / 17:00 – 20:00
Closed On: Irregular
Number of Seats: 28
Budget: – JPY4,000
Payment Options: Credit Cards Accepted