1: Yoshoku Kimura(洋食キムラ)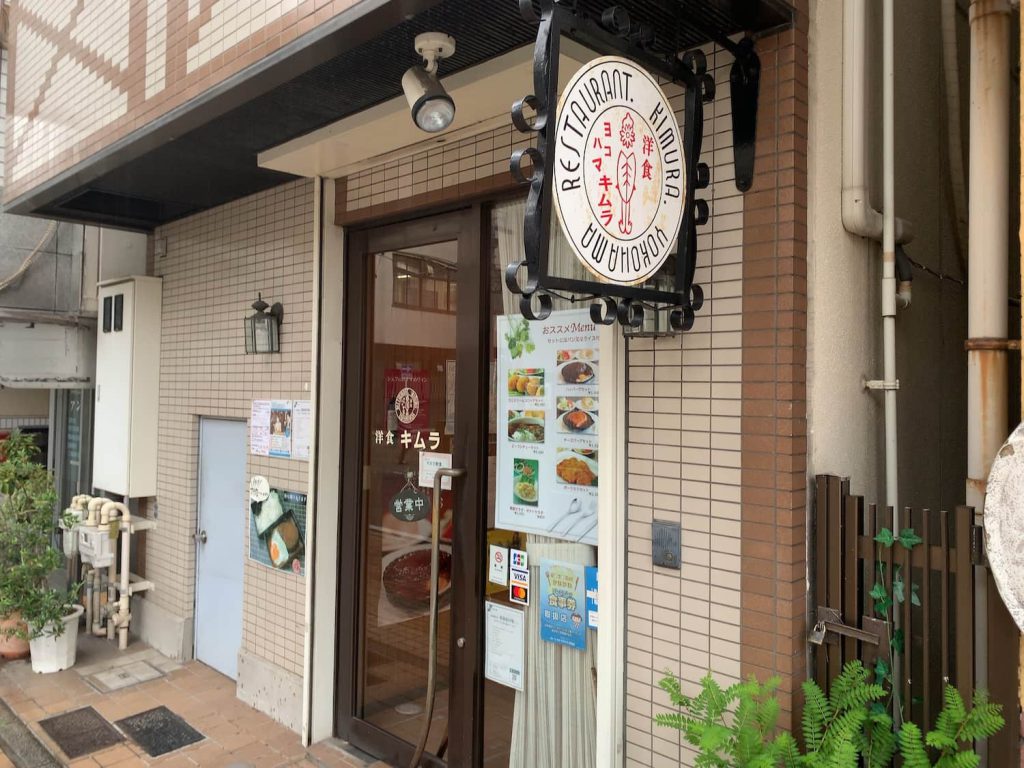 Yoshoku Kimura (洋食キムラ) was established in Yokohama in 1938 by chefs trained at a Western-style restaurant in Ginza. The interior of the restaurant has a relaxed, old-fashioned design and atmosphere. The signature menu includes Hambagu (Japanese-style hamburger steak), crab cream croquettes, beef stew, pork sauté, and other standard Western dishes. The Hambagu is served on a seashell-shaped griddle. The defining characteristic of the restaurant's Hambagu is its unique softness, which is achieved by adding fresh breadcrumbs and raw onions to the base. The Hambagu is pre-baked and left overnight to allow the spices to soak in. It is baked again just before serving. The secret sweet demi-glace sauce with umeshu (plum wine) added has an enthralling richness. The result is a unique taste that has been passed down from generation to generation.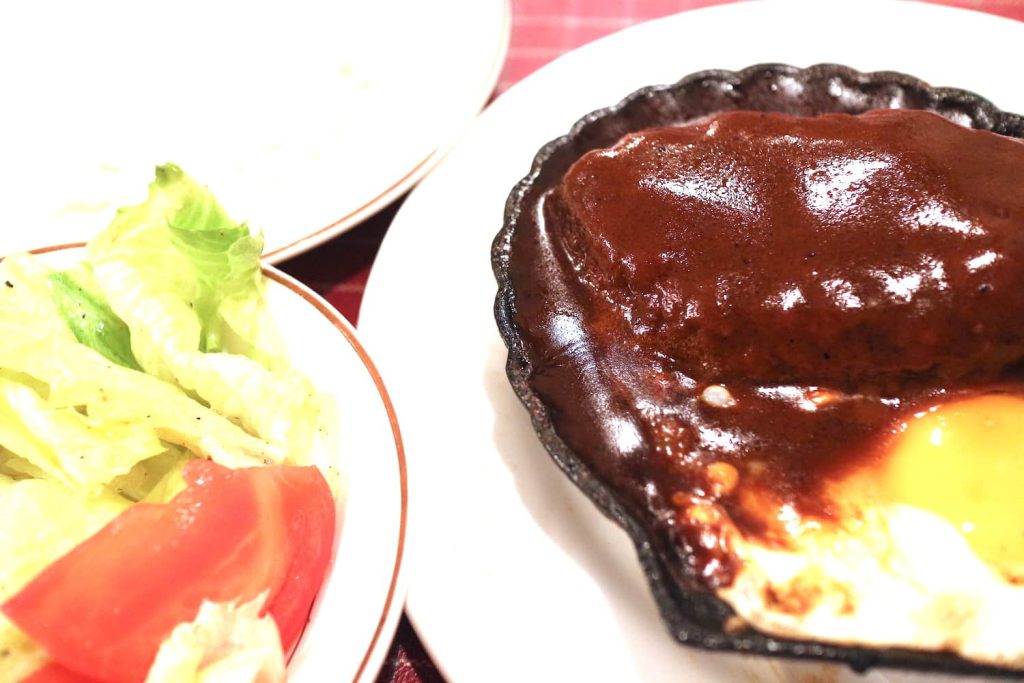 Name: Yoshoku Kimura Noge Branch (洋食キムラ 野毛店)
Phone: +81-45-231-8706
Hours: Monday – Friday 11:30 – 14:00 & 17:00 – 19:30 / Saturday, Sunday and National Holidays 11:30 – 19:30
Closed On: Mondays
Number of Seats: 80
Budget: Lunch: – JPY2,000 / Dinner: – JPY2,000
Payment Options: Credit Cards Accepted
Official Website (Japanese Only): https://yo-kimura.com
2: Center Grill(センターグリル)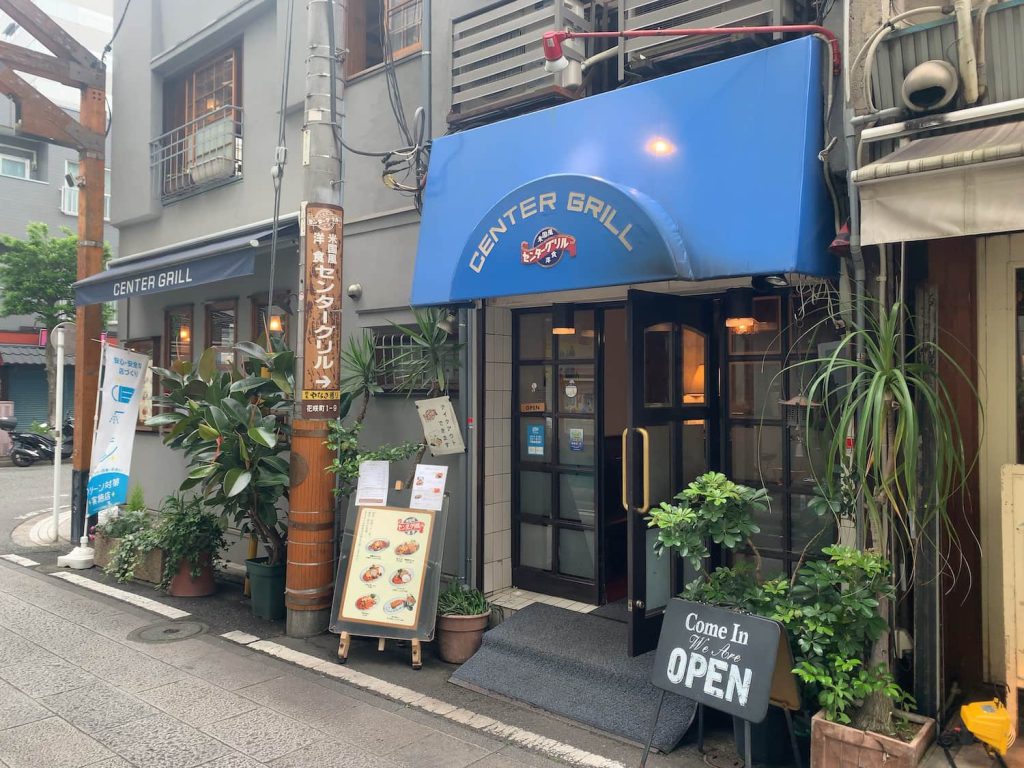 Central Grill (センターグリル) was established in 1946 at the end of World War II when there was a widespread shortage of food in Japan. The intention of the founder was to provide nutritious food to as many people as possible. To that end, a variety of hearty dishes were created. The restaurant's most ordered dish is their popular and influential version of Spaghetti Napolitan. Ketchup is added to the extra-thick (2.2 mm) noodles then stir-fried thoroughly to bring out the characteristic sweet flavor of the spaghetti.
Another popular dish is their fluffy Omurice (rice-filled egg omelet). It is made with a generous dose of the restaurants rich and flavorful demi-glace sauce.
The old-fashioned, stainless-steel plates used to serve the dishes have been in service since the establishment of the restaurant.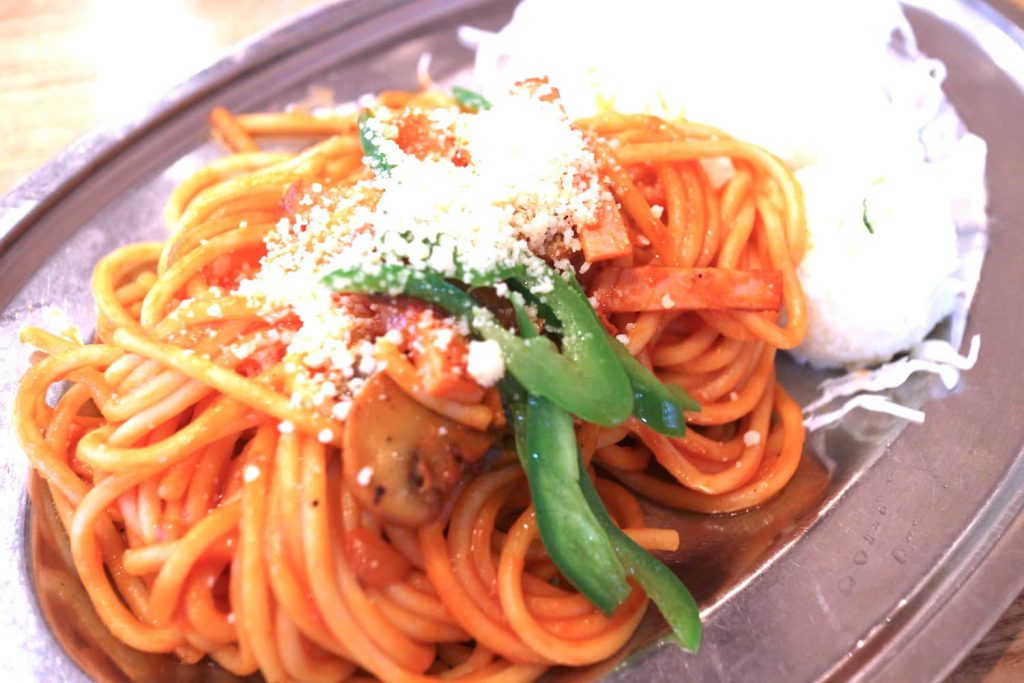 Name: Center Grill (米国風洋食レストラン センターグリル)
Phone: +81-45-241-7327
Hours: 11:00 – 22:30
Closed On: Mondays
Number of Seats: 68
Budget: Lunch: – JPY2,000 / Dinner: – JPY2,000
Payment Options: Cash Only
Official Website (Japanese Only): https://center-grill/index.html