Umami Tasuke (旨味太助)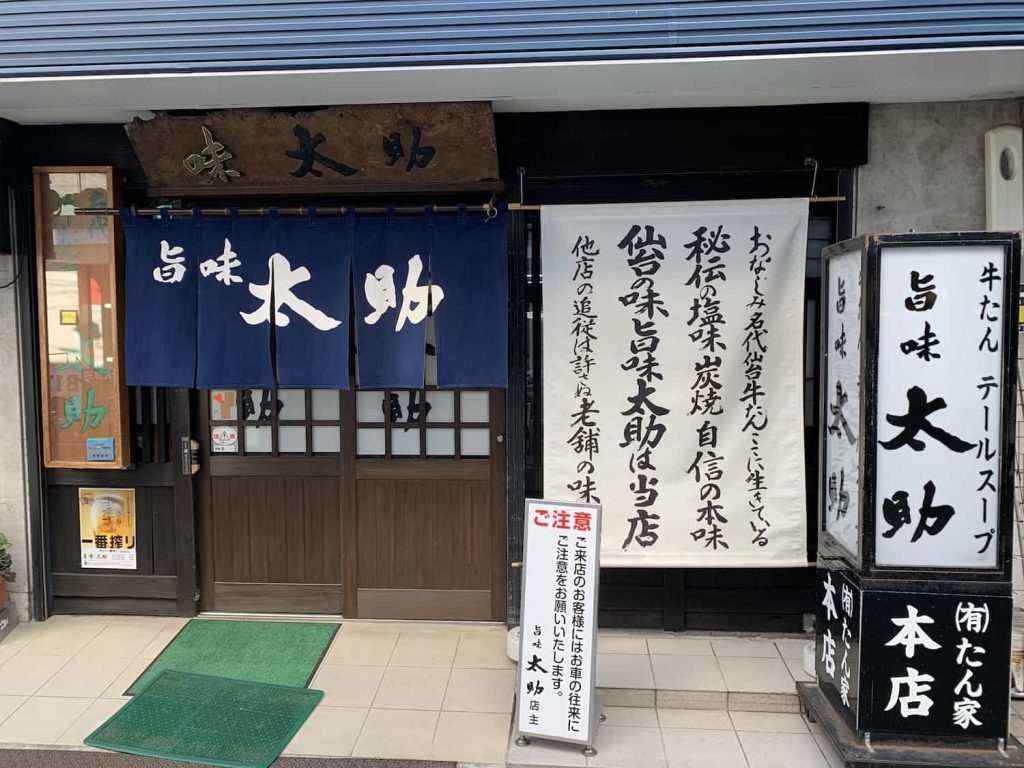 Umami Tasuke (旨味太助) is a branch of Aji Tasuke founded by daughter-in-law of Mr. Keishiro Sano. Signature dish is beef tongue set meal (Gyutan Teishoku) with a choice of four to six pieces of beef tongue (gyutan). You can expect to see more local customers than tourists.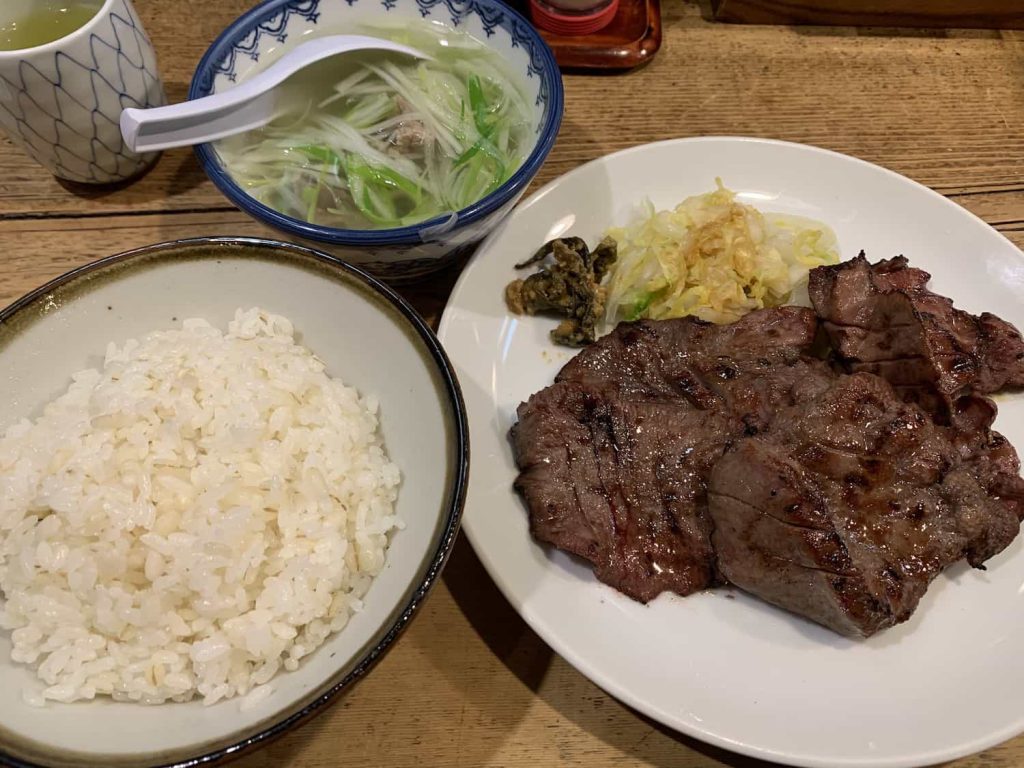 Name: Umami Tasuke (旨味太助)
Phone: +81-(0)22-262-2539
Hours: 11:30 – 22:00
Closed On: Mondays
Number of Seats: 60
Budget: – JPY2,000
Payment Options: Cash Only
Official Website (Japanese Only): https://www.aji-tasuke.co.jp/
Gyutan no Issen (牛たんの一仙)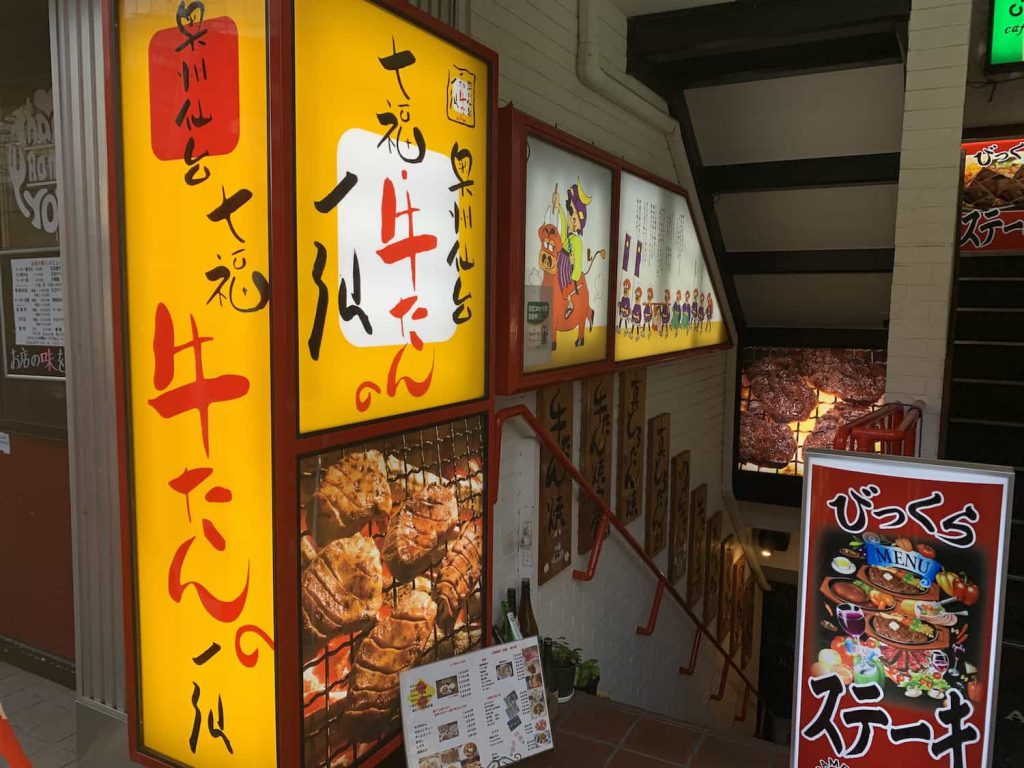 Gyutan no Issen (牛たんの一仙) is in a busy area of Sendai, in the basement of a building. The interior is decorated in a striking red and black color. Paper lanterns hanging from the ceiling are gently lit via indirect lighting creating a relaxing atmosphere. Signature dish is tender and juicy grilled beef tongue (Gyutan Yaki) carefully prepared using unique method. Additionally, we recommend you try the beef tongue stew (Gyutan Stew) simmered in brown sauce for days.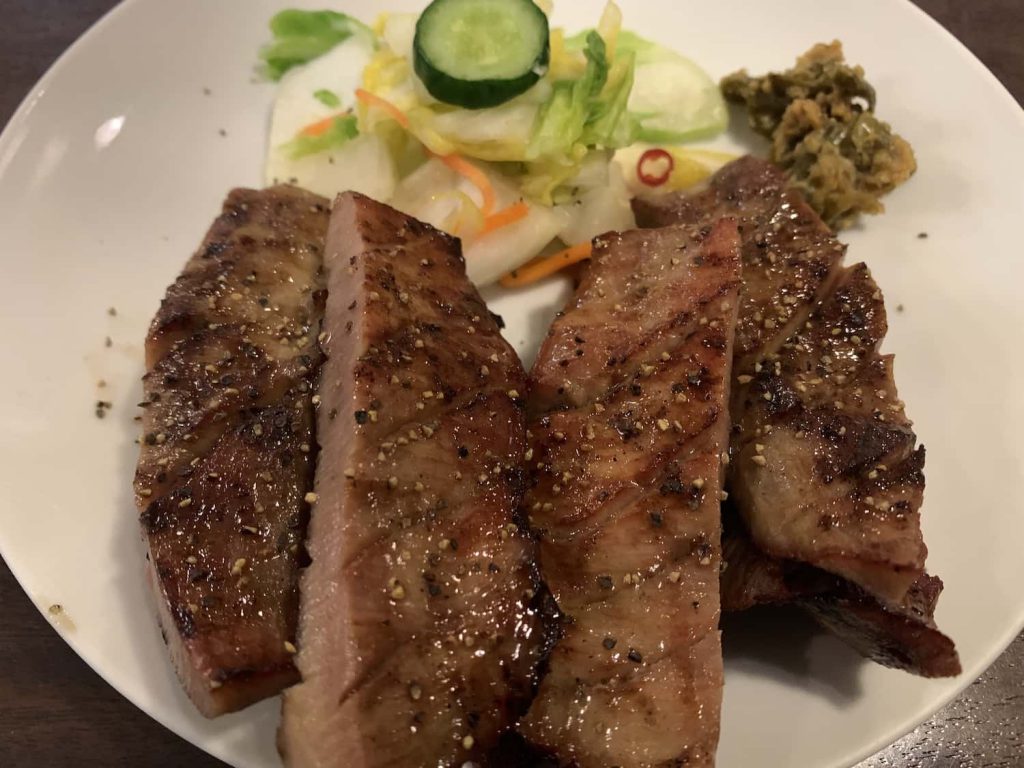 Name: Gyutan no Issen (牛たんの一仙)
Phone: +81-(0)22-265-1935
Hours: 11:00 – 15:00 / 17:00 – 25:00
Closed On: Open Daily
Number of Seats: 45
Budget: – JPY5,000
Payment Options: Credit Cards Accepted