Tokyo Bay's Ultimate Seafood Haven
Tucked away in close proximity to the bustling Mitsui Outlet Park lies a hidden gem that is sure to tantalize your taste buds – Yamayo. Offering the succulent blessings of Tokyo Bay, this thriving restaurant is a haven for foodies and seafood enthusiasts alike. From the representative taste of Tokyo Bay's "Anago" to the freshest sashimi of the day, Yamayo has it all.
Located a mere five minutes away from the Tokyo Bay Aqua-Line Kisarazu-Kaneda Interchange, at the entrance of the Boso Peninsula, Yamayo is a bustling hotspot that is always crowded, even during the early hours of weekdays. The restaurant's specialty is the legendary "Anatenju Teishoku." This mouth-watering dish features deep-fried anago, which is so large that it overflows from the lunch box. Its crispy exterior and soft and fluffy texture will leave you wanting more. The juicy anago tempura and special sauce are the perfect pair, stimulating your appetite and making it a delicious meal that goes incredibly well with rice.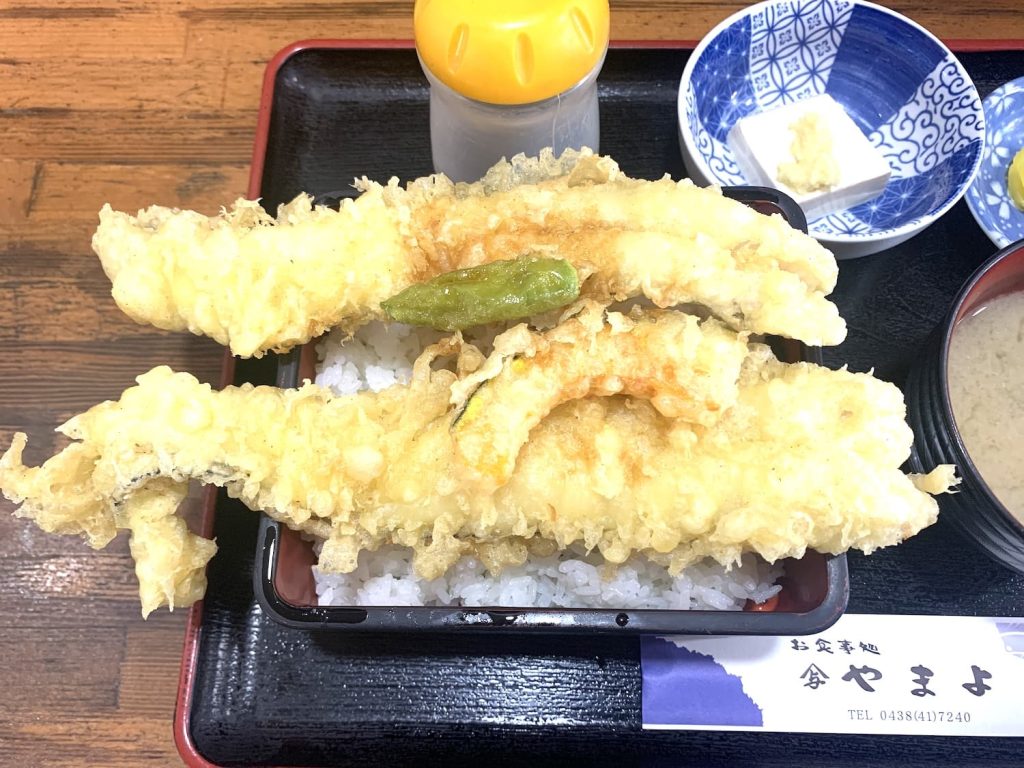 Yamayo's commitment to ingredients is unyielding, and they take great care in preparing them in the kitchen just as they arrive fresh each day. The crispy coating and fresh, fluffy interior of the dishes are a testament to the restaurant's strong commitment to taste. The ingredients are perfectly balanced and accentuated by a flawlessly executed sauce.
When it comes to the specialties of Tokyo Bay, "anago" is an absolute must-try, and Yamayo is the perfect place to enjoy it. You can indulge in the deep, rich flavor and melt-in-your-mouth texture of Edo-style anago to your heart's content. Alongside pumpkin and shishito pepper tempura, your meal comes complete with cold tofu, pickles, and miso soup – making it a truly satisfying experience that will leave you wanting more.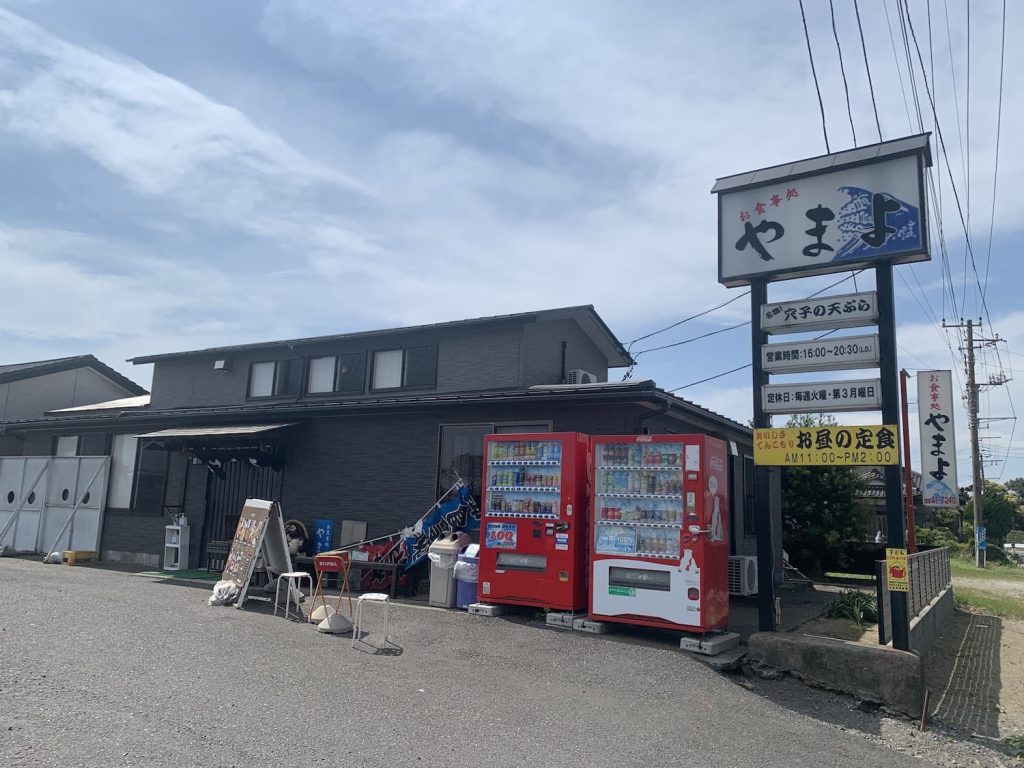 Name: Yamayo
Address: 610 Urigura, Kisarazu, Chiba
Phone: +81-(0)438-41-7240
Hours: 11:00 – 14:00 & 16:00 – 20:30
Closed On: Tuesdays and the third Monday of each month
Number of Seats: 88
Budget: – JPY1,500
Payment Options: Cash Only