Where the Curry and Noodles Are a Perfect Match
Step right up to Yomoda Soba, a popular stand-up restaurant in Japan that serves authentic homemade soba noodles and Indian-style curry. Don't let the name fool you; there are chairs available for customers who want to enjoy their meal at a more leisurely pace. But the star of the show here is the curry – with an incredible spiciness and punch, it rivals that of specialized restaurants. The tomato-based sauce has a moderate thickness and a smooth texture that perfectly blends acidity and spice. Many customers can't get enough and opt for the curry alone or with the soba and curry set.
But that's not all – Yomoda also offers an extra-large kakiage that's become an incredibly popular menu item. Even using 20kg of onions per day (an entire box) isn't enough to keep up with the demand. The tempura measures a whopping 10cm in diameter and 5cm in height, with a deliciously tightly packed center. The goal was to create the best kakiage in all of Japan, and it seems they've succeeded. Be sure to check the menu at the storefront to get your hands on this special dish.
One thing that sets Yomoda apart is their commitment to using high-quality ingredients. All-natural dipping sauce, delicious broth, homemade soba noodles, fresh tempura, and domestically grown produce are just some of the carefully selected items used in their dishes. They even use filtered and softened purified water for noodle making.
But what does Yomoda mean, you ask? It's a regional dialect spoken in the Matsuyama area of Ehime Prefecture in Japan. It represents the duality of human relationships in a playful, relaxed, and warm atmosphere. And that's exactly the vibe you'll get at Yomoda Soba – a warm and welcoming environment where you can enjoy some of the best soba and curry around.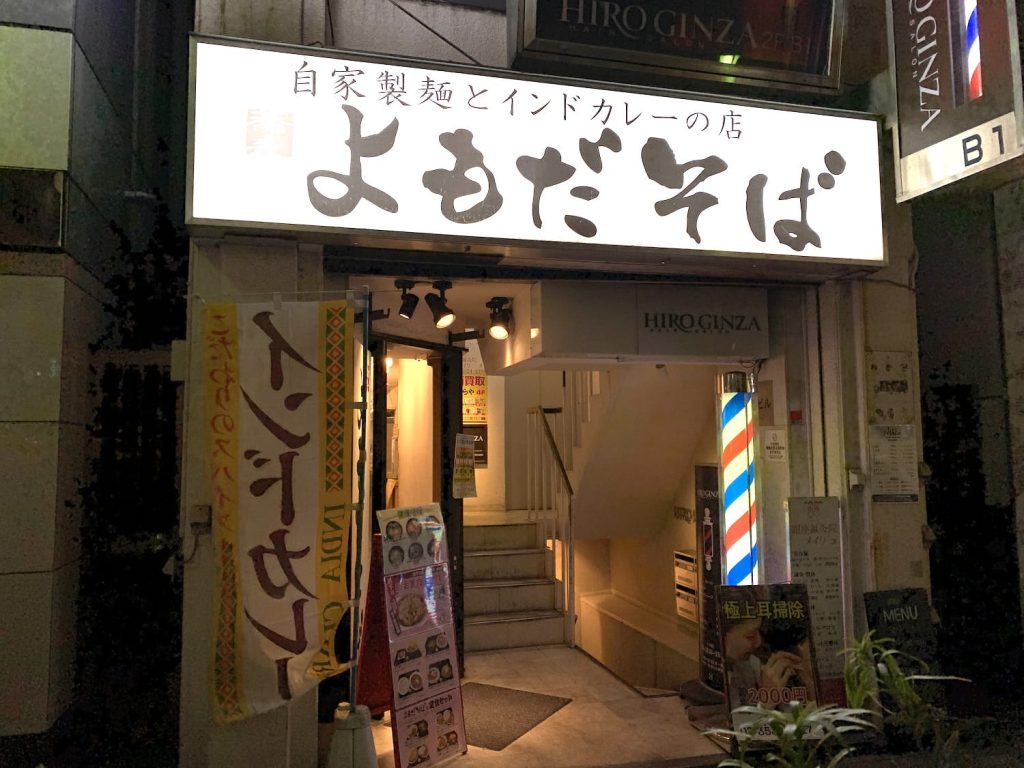 Name: Yomoda Soba Ginza Branch
Address: 4-3-2 Ginza, Chuo-ku, Tokyo
Phone: +81-(0)3-3566-0010
Hours: 07:00 – 22:30
Closed On: Open Daily
Number of Seats: 14
Budget: – JPY1,000
Payment Options: Cash Only