A Perfect Score for a Savory and Hearty Japanese Curry
The esteemed Rice Curry Manten truly lives up to its reputation as one of the premier curry establishments in Jimbocho. The restaurant is nestled in a small alley off a main road in the town famous for its bookstores.
As the name suggests, full marks (manten) for delectable curry. As a simple eat-and-go restaurant, there is no background music at this establishment. The only sounds you are likely to encounter are the skilled chefs preparing the dishes and the clinking of spoons against bowls as customers savor their curry.
To preview the various dishes available, simply peruse the showcase menu at the front. The menu includes rice, curry, and a choice of topping, with the curry itself made of minced meat. The thickness of the sauce expertly complements the deep-fried toppings. Simply take a seat at the counter surrounding the kitchen and, when prompted, vocalize your order to witness the chefs at work in the center of the restaurant. Upon being seated at the counter, you will be served an ice coffee and a glass of water with a spoon.
All of the curries are reasonably priced at under 1,000 yen.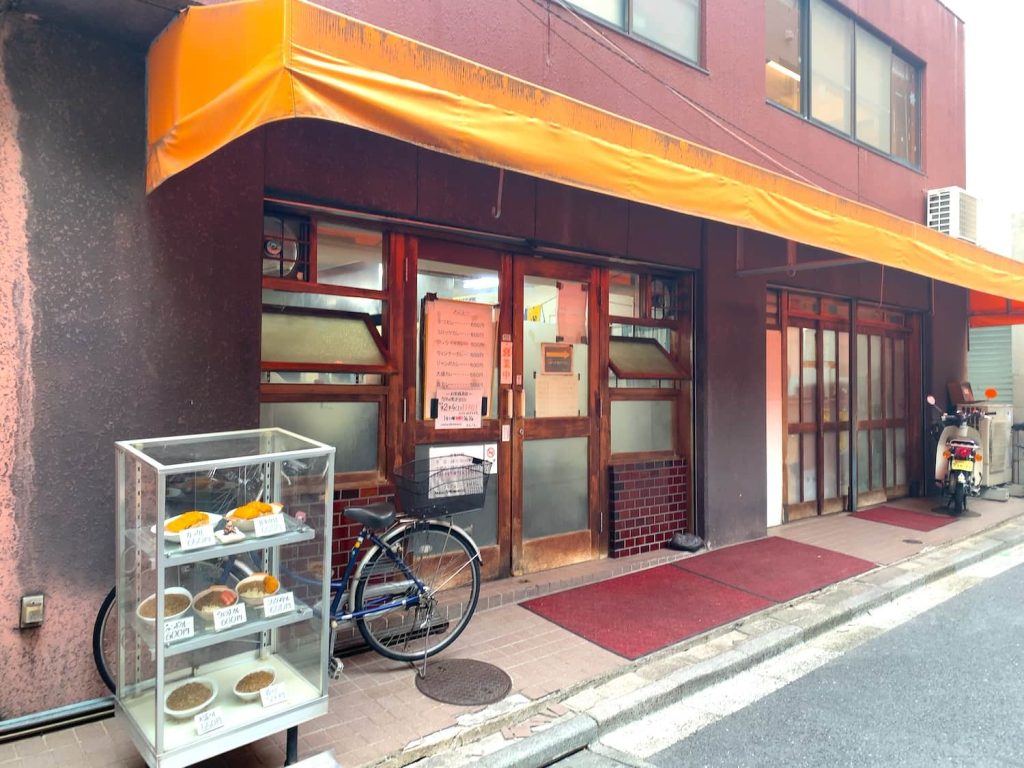 Name: Rice Curry Manten
Phone: +81-3-3291-3274
Hours: 11:00 – 20:00 (Saturdays: 11:00 – 16:00)
Closed On: Sundays and National Holidays
Number of Seats: 20
Budget: – JPY1,000
Payment Options: Cash Only