Tokyo's Stewed Delights and Timeless Ambiance
[It is highly recommended to accompany a Japanese-speaking acquaintance when visiting this establishment, as the ordering procedures may prove perplexing for non-native speakers of Japanese.]
In the vibrant and bustling streets of Tokyo, one may encounter a plethora of Taishu Sakaba, yet there exists one that stands out from the rest – Uchida. Situated in Tateishi, Katsushika ward, this iconic establishment is renowned for its affordable prices, traditional ambiance, and delectable drinks that will tantalize one's taste buds. Despite the long queues, Uchida is undoubtedly worth the wait, particularly for those seeking out some of the best-stewed dishes Tokyo has to offer. Their grilled and stewed pork innards are deemed one of the "Top Five Stewed Dishes in Tokyo," guaranteed to leave one craving for more. But what makes them so special? It is their specialty drink, "Ume-wari," crafted by adding plum syrup to Takara Shochu, which complements the flavors of the innards perfectly. For those with a preference for a fruity twist, grape syrup is also available.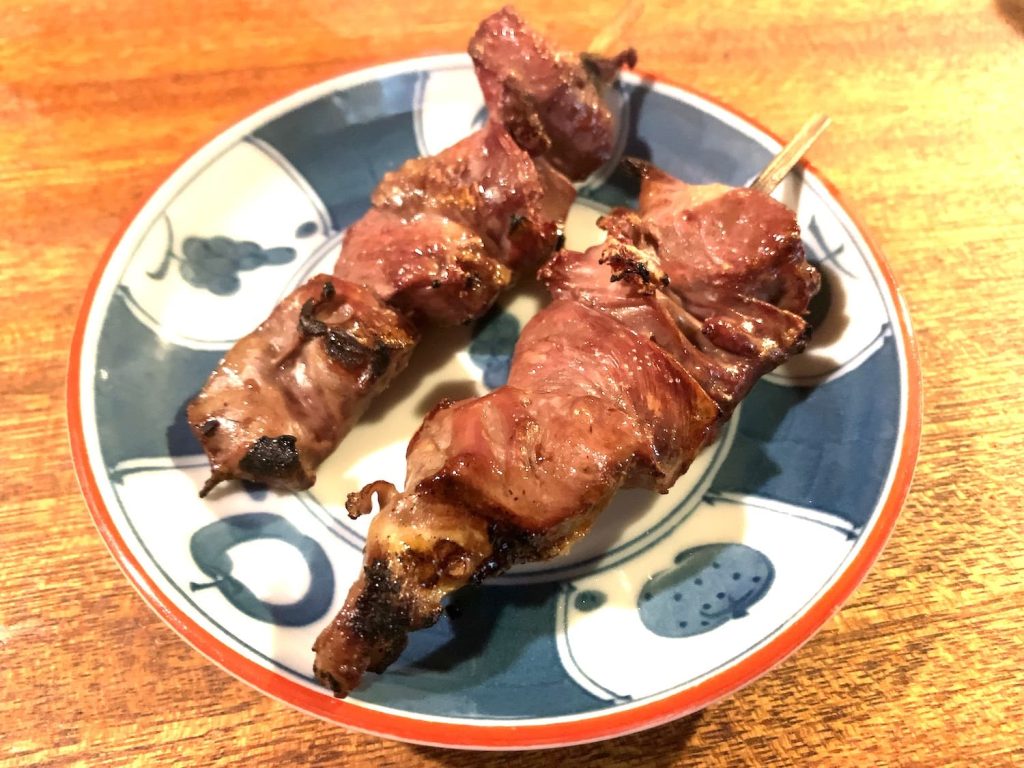 The menu at Uchida is simple, with each grilled pork innard plate priced at 250 yen for two pieces. One can choose from a diverse range of grilled innards, including "liver," "guts," "cheeks," "heart," and "cartilage." Ordering is effortless – one only needs to select the part, seasoning, and grilling method. Four types of seasoning are available: "sauce," "salt," "miso," and "vinegar," and in case of any confusion, the default seasoning is salt. The grilling method can also be customized from "well-done" to "raw," depending on one's preference.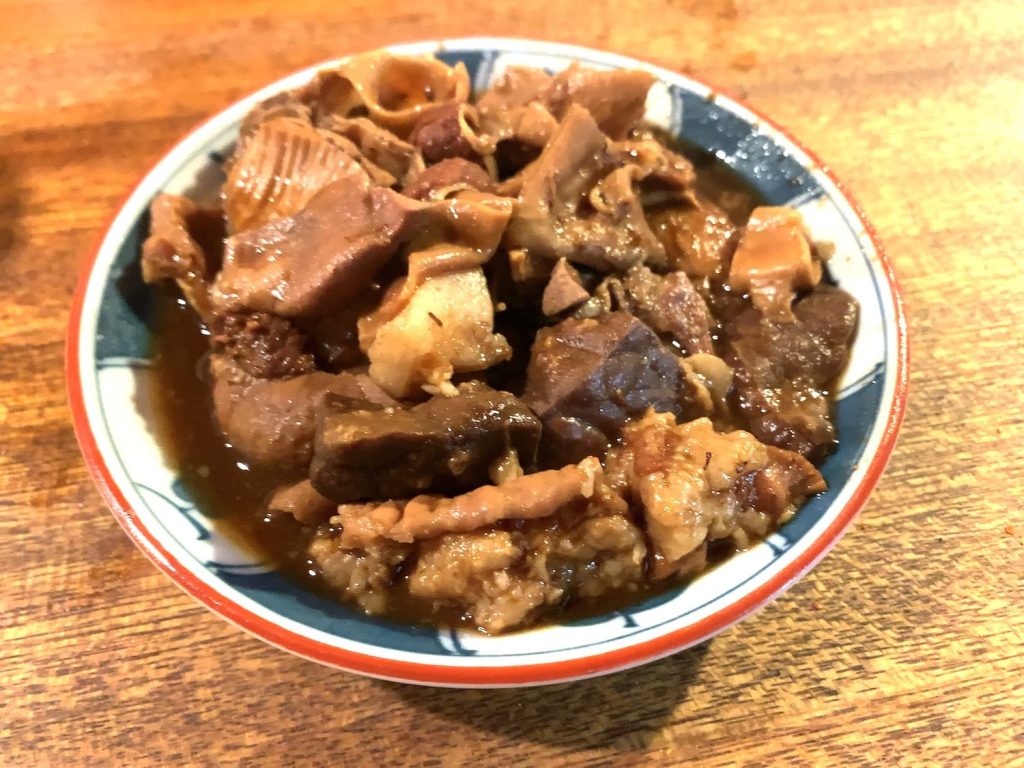 One of the must-try dishes at Uchida is their signature Nikomi ("stewed dish"), which can be ordered with either "white parts" or "dark parts." The white parts encompass the area around the large intestine or the aorta near the heart, while the dark parts consist of the lungs and liver. Each part possesses a unique texture and flavor, ranging from chewiness to fluffiness, making it an unforgettable culinary experience.
Apart from its delicious cuisine, Uchida boasts a unique atmosphere due to its strict regulations, such as "Drunk people are not allowed to enter." This rule, coupled with their traditional decor and lively ambiance, creates a unique tension that permeates throughout the interior. The bar's history dates back to 1946 when the first generation of the family established the bar after the war.
If one finds oneself in Tokyo and desires an authentic and unforgettable experience, make sure to stop by Uchida for a taste of some of the best-stewed dishes the city has to offer. Just remember, "No drunk people allowed!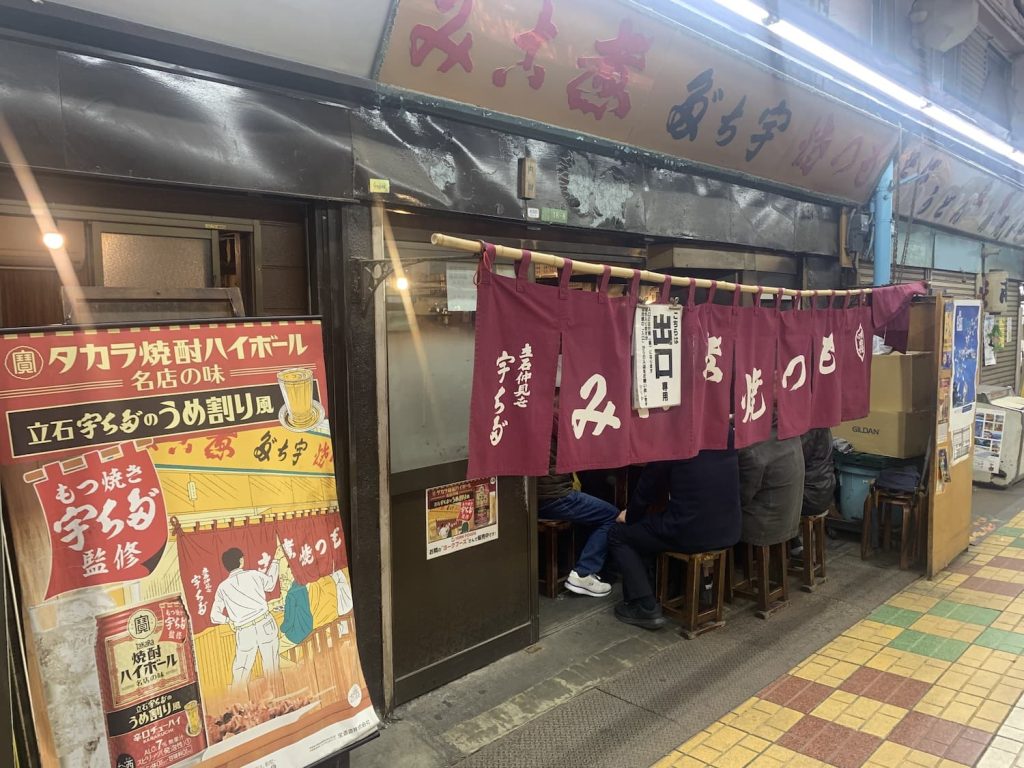 Name: Uchida
Phone: +81-(0)3-3697-5738
Hours: Monday through Friday 14:30 – 19:00 / Saturday 10:00 – 13:00
Closed On: Sundays and National Holidays
Number of Seats: 39
Budget: – JPY3,000
Payment Options: Cash Only