Vegetarian- and Vegan- Friendly Restaurant
Mr. Farmer is popular among health-conscious people desiring vegetable-rich dishes. Vegetables are produced by contract farmers all over Japan. The interior of Mr. FARMER is designed to resemble a health-conscious, west coast US café with a green atmosphere. Pictured below is the Omotesando branch.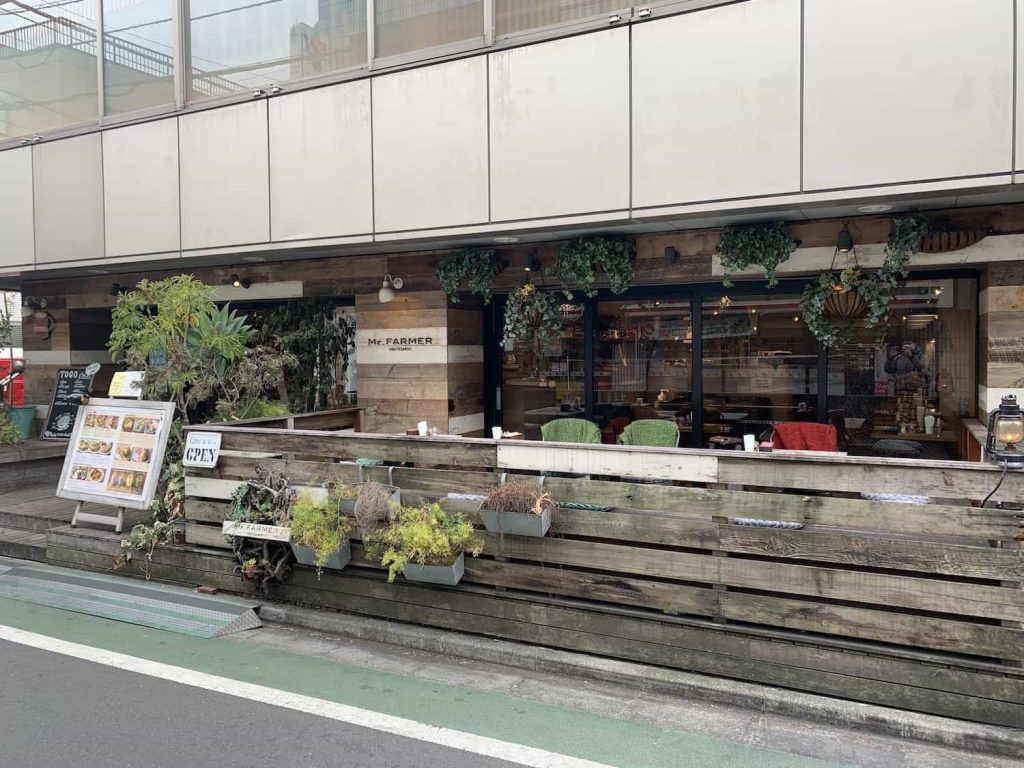 Every item on the menu is full of vegetables. Aside from the variety of salad menus, the restaurant offers vegan menus, gluten-free menus, as well as low-calorie, power protein menus. Open faced sandwiches, vegan soup, original veggie smoothies, and hand-drip coffee are also popular menu items.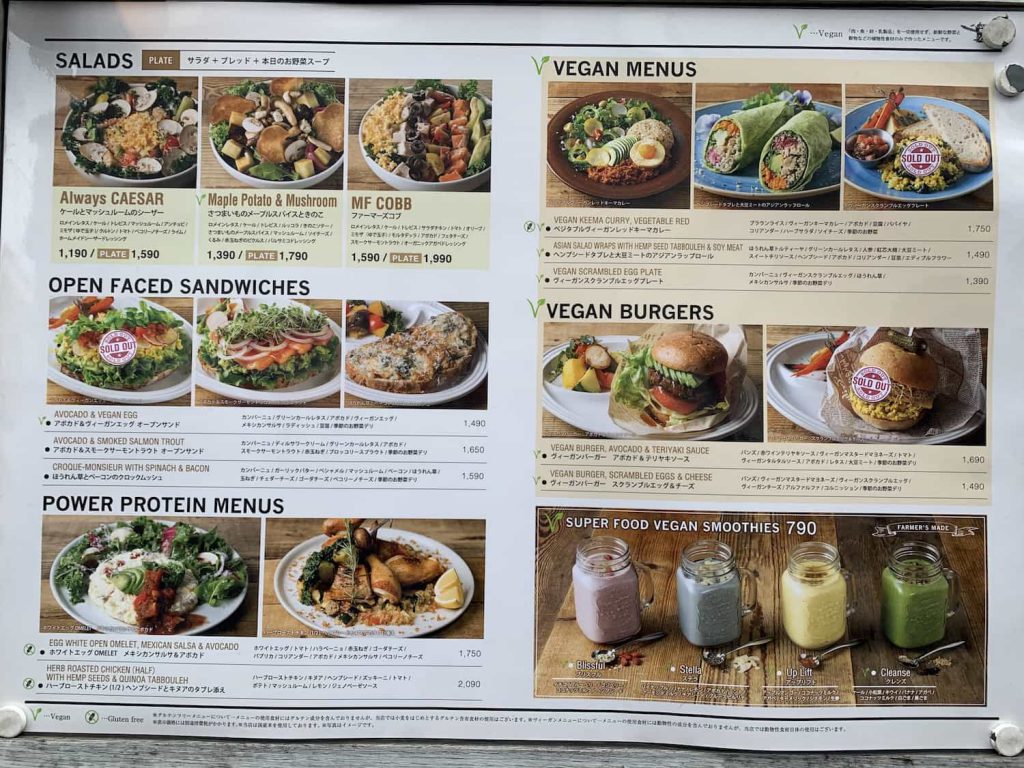 We recommend the colorful MF COBB salad with a homemade dressing with an organic agave syrup. Non-vegan dishes are fresh and tasty; they are served with generous amounts of such ingredients as chicken, avocado, smoked salmon, and trout. Given the abundant variety of toppings, one plate is likely to satisfy your appetite. The price is a little higher than other restaurants, but, considering the volume, it is quite reasonable.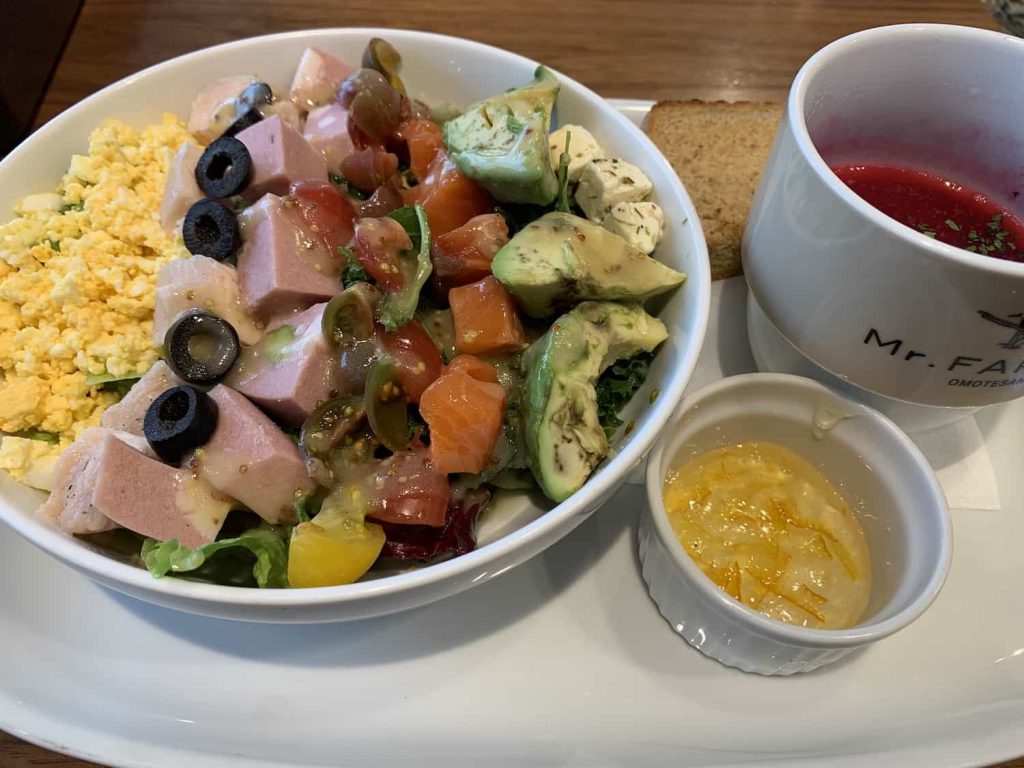 One of Mr. FARMER's specialties is the water bar where you can freely choose from four different flavors of colorful detox water – all free of charge.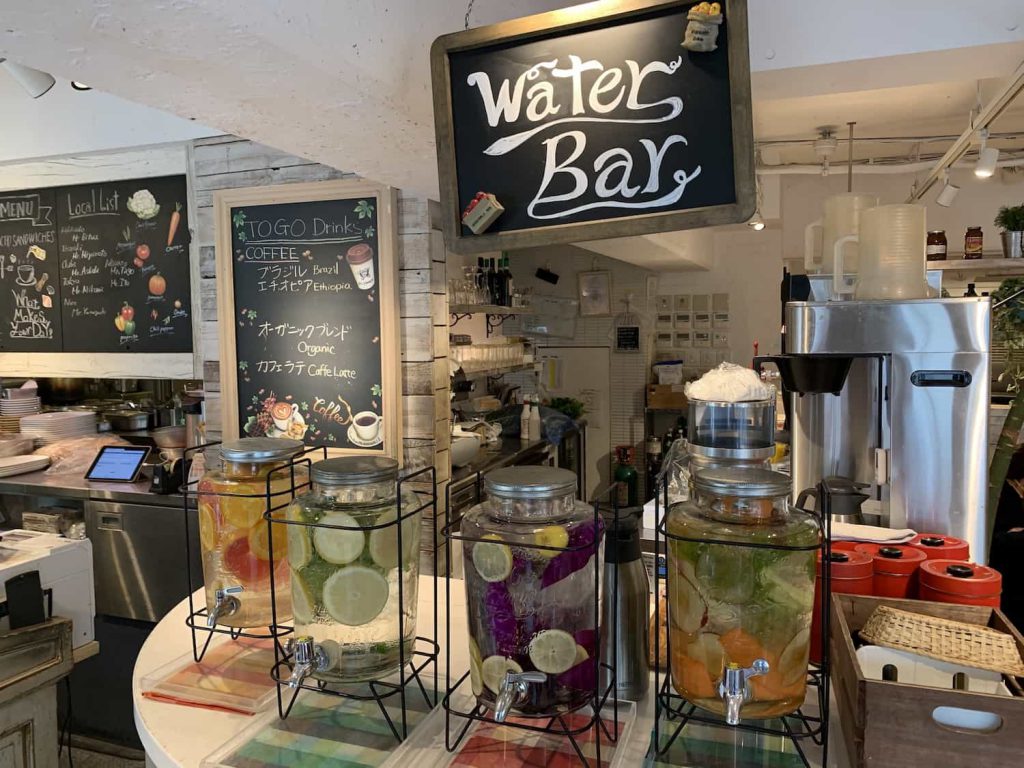 We suggest you check out Mr. FARMER's homepage to locate your nearest branch.
Official Website: https://mr-farmer.jp/