Notable Beef Bowl Restaurant in Akihabara
As the name suggests, Gyudon Senmon Sambo is a beef bowl (gyudon) specialty restaurant. Established in 1979, the restaurant remains an influential force in the Akihabara gyudon scene today. The restaurant is in a back alley, one block away from Chuo-Dori. We recommend this place for those who want to experience homemade gyudon in a unique atmosphere.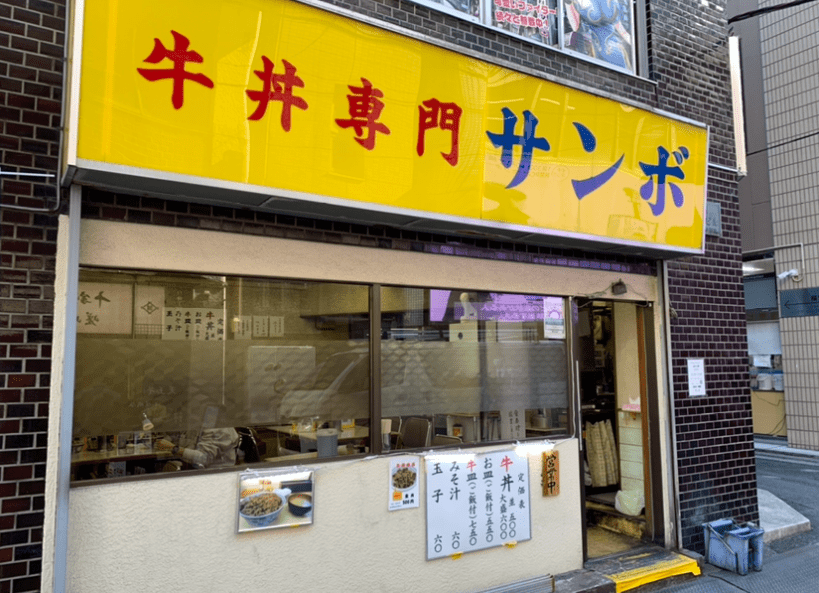 When you enter the restaurant, you must first buy a ticket from the vending machine. There are only three choices: Gyudon (牛丼), Osara (お皿) and Gyusara (牛皿). Compared to the three major restaurant chains – Yoshinoya, Matsuya and Sukiya – this charming restaurant is only slightly pricier.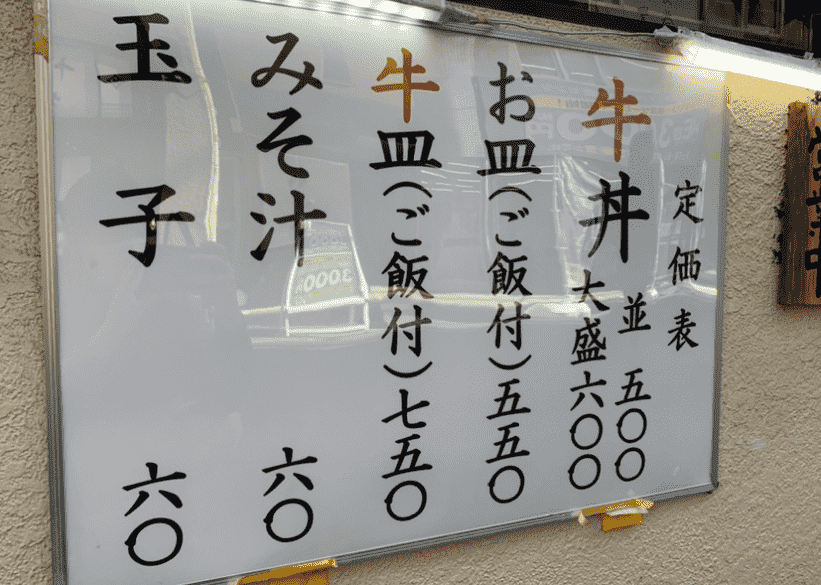 The most popular menu choice is Gyudon. Be aware that the "nami" (small size) portion is nearly the volume of "omori" (large size) portion served in major chain restaurants. Your meal will likely be served within 20 seconds after you order.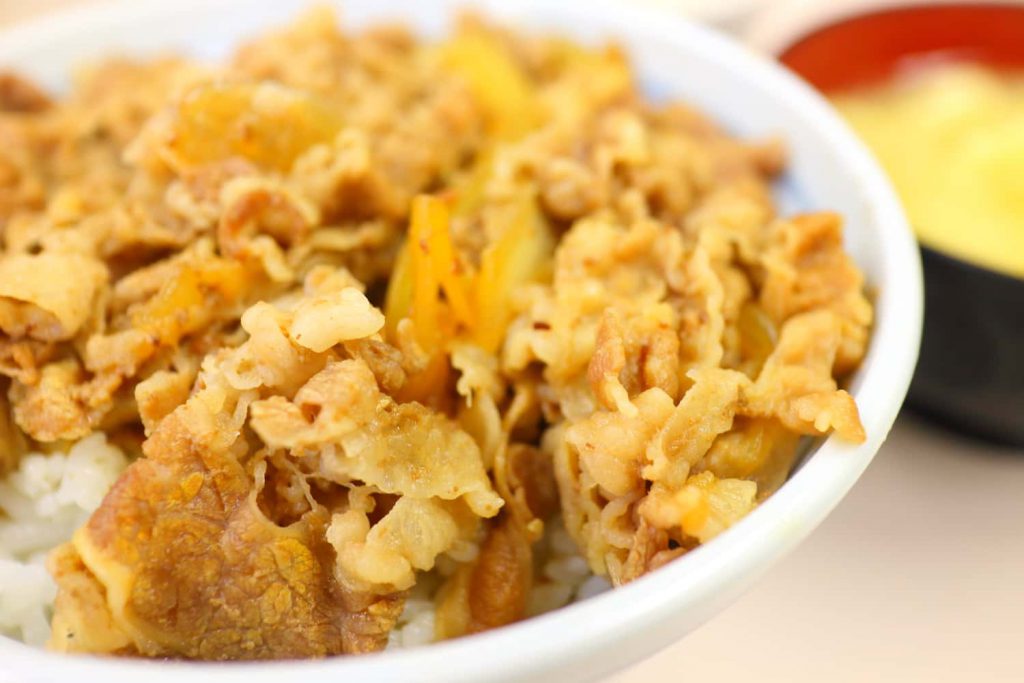 Unlike Gyudon, Osara and Gyusara are sukiyaki-like; the two beef dishes are served separately from the rice. Many first-time visitors are confused by the difference. What differentiates the two, however, is simply the amount of beef; think of Osara as a regular portion and Gyusara as a large portion. Choose between the two based on your appetite. In addition to beef, shirataki and tofu are included in both dishes giving them a sukiyaki-like composition. Pictured below is Gyusara.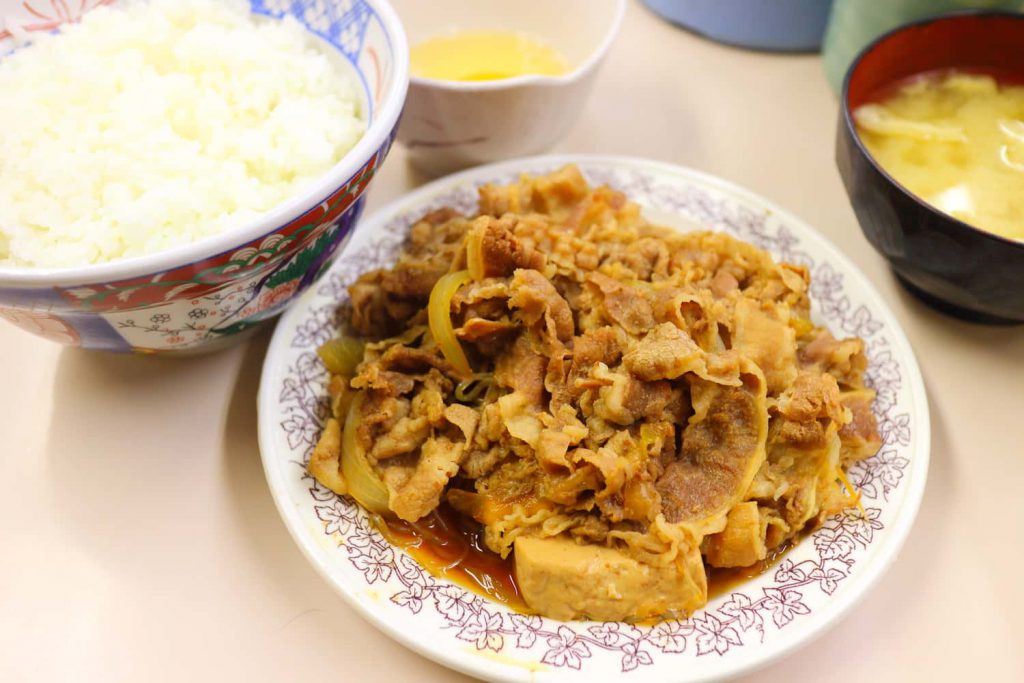 Please note that the restaurant adopts a strict policy on the use of mobile devices. Taking photos of the dishes itself is acceptable, but please refrain from recording videos. Just like customers to the legendary Ramen Jiro, we suggest you eat in silence and leave in silence.
Name: Gyudon Senmon Sambo
Address: 3-14-4 Sotokanda, Chiyoda-ku, Tokyo
Phone: Not Available
Hours: 11:30 – 19:00 (Monday through Friday) / 11:30 – 17:00 (Saturday, Sunday and National Holidays)
Closed On: Irregular
Number of Seats: 40
Budget: Lunch: – JPY1,000 / Dinner: – JPY1,000
Payment Options: Cash Only