Koshu Houtou Kosaku Lake Kawaguchiko Branch(甲州ほうとう 小作 河口湖店)
Yamanashi Prefecture is rich in nature with the largest mountain in Japan, Mount Fuji, at its center. The prefecture's geology of lava flows and volcanic ash soil made it unsuitable for rice farming. Wheat farming and flour culture, in contrast, spread rapidly from early times. Houtou consists of thick and flat wheat-flour noodles cooked with large quantities of seasonal vegetables in miso-flavored soup. Kabocha squash is an essential ingredient; the sweetness of the kabocha and the saltiness of the miso paste are well harmonized, giving the noodles a deep, rich taste. Your Mount Fuji experience will not be complete without trying Houtou!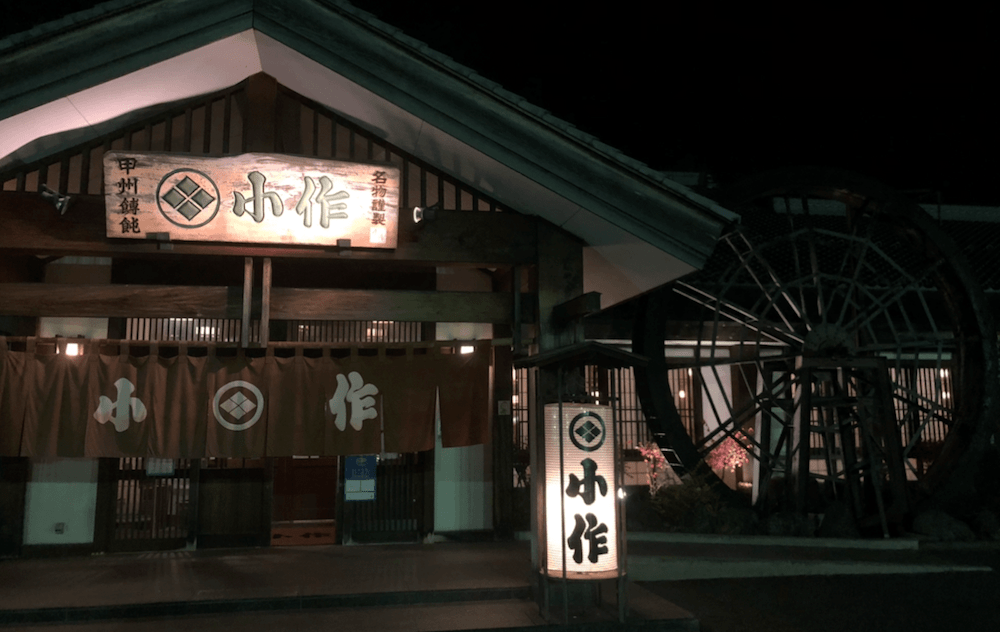 Without a doubt, Koshu Houtou Kosaku (甲州ほうとう 小作), a chain restaurant with eight branches all over Yamanashi, is the best place to eat Houtou. These tasty and healthy noodles are loved by residents and tourists alike. Considered a great cancer-prevention food, Houtou is rich in plant fiber obtained from a variety of vegetables. Vegetables used include kabocha squash, potatoes, taro roots, Chinese cabbage, green onions, burdock, carrots, and shiitake mushrooms. The Lake Kawaguchiko branch of this famous restaurant chain is frequented by many tourists visiting Mount Fuji and its surroundings. Although most popular during summer and autumn, Mount Fuji, covered in pure white snow, is also beautiful and alluring in the winter season. Adventuresome winter guests are well compensated by the natural setting. Enjoy an invigorating experience at an outdoor onsen with a Mount Fuji view, then conclude your day with Houtou!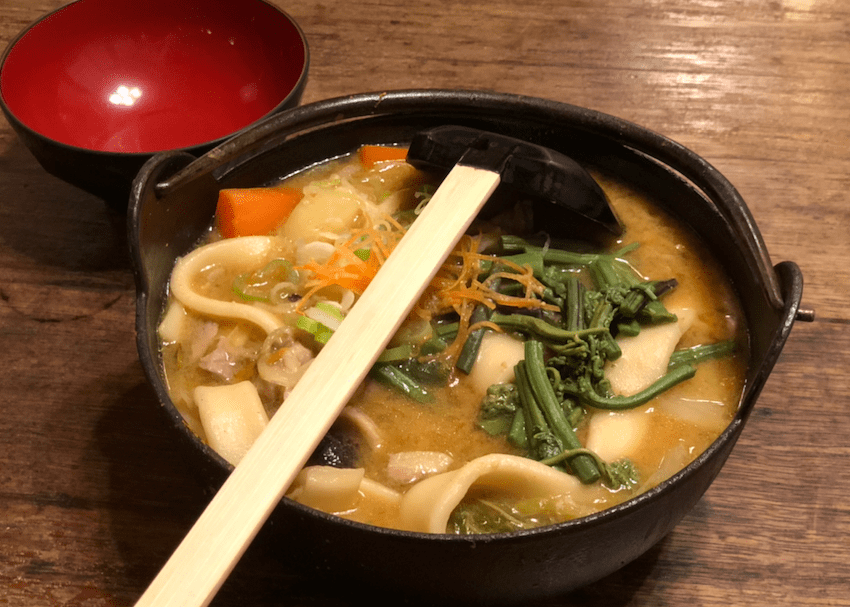 Name: Koshu Houtou Kosaku Lake Kawaguchiko Branch
Phone: +81-(0)555-72-1181
Hours: 11:00 – 21:00
Closed On: Open Daily
Number of Seats: 250
Budget: Lunch: – JPY2,000 / Dinner: – JPY2,000
Payment Options: Credit Cards Accepted
Official Website (Japanese Only): http://www.kosaku.co.jp/