Yoshizawa: A Century of Culinary Excellence in Ginza
Yoshizawa, established in 1924, initially began as a premium meat provider deeply rooted in the Tokyo meat market. By the 1950s, it had seamlessly transitioned into a culinary haven, introducing sukiyaki and shabu-shabu to its offerings.
Since then, Yoshizawa has consistently delighted discerning patrons with dishes meticulously crafted from choice cuts of female bovine meat. Its signature lies in the delicate balance it strikes between quality and affordability. As both a meat supplier and a renowned culinary destination, Yoshizawa manages the entire supply chain, ensuring that every cut of meat reaches its peak ripeness.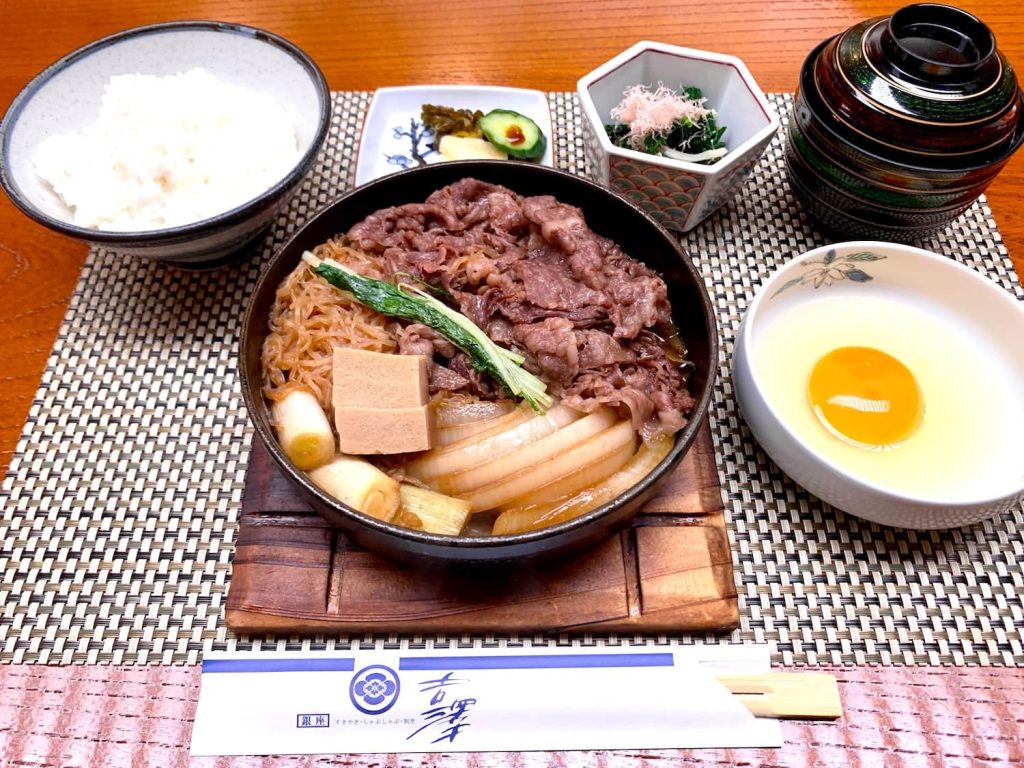 At lunchtime, Yoshizawa provides an accessible entry into the world of sukiyaki. Each menu selection includes an array of small side dishes, miso soup, and fresh fruits, all while maintaining unwavering standards of meat quality and affordability, even among premium sukiyaki establishments.
Name: Yoshizawa
Address: 3-9-19 Ginza, Chuo-ku, Tokyo
Phone: +81-(0)3-3433-6969
Hours: Monday through Friday 11:00 – 14:00 & 17:00 – 22:00 / Saturday 11:00 – 15:00
Closed On: Sundays and National Holidays
Number of Seats: 108
Budget: Lunch: – JPY3,000 Dinner: – JPY15,000
Payment Options: Credit Cards Accepted