Unleash Your Inner Food Connoisseur in Tokyo's Culinary Paradise!
Kushiya Monogatari is a distinguished restaurant franchise that specializes in kushikatsu, the exquisite deep-fried skewers that have mesmerized connoisseurs of gastronomy. Situated on the sixth floor of DiverCity Tokyo Plaza, an expansive shopping and entertainment complex nestled within the enchanting man-made island of Odaiba in Tokyo Bay, Kushiya Monogatari offers a remarkable culinary experience.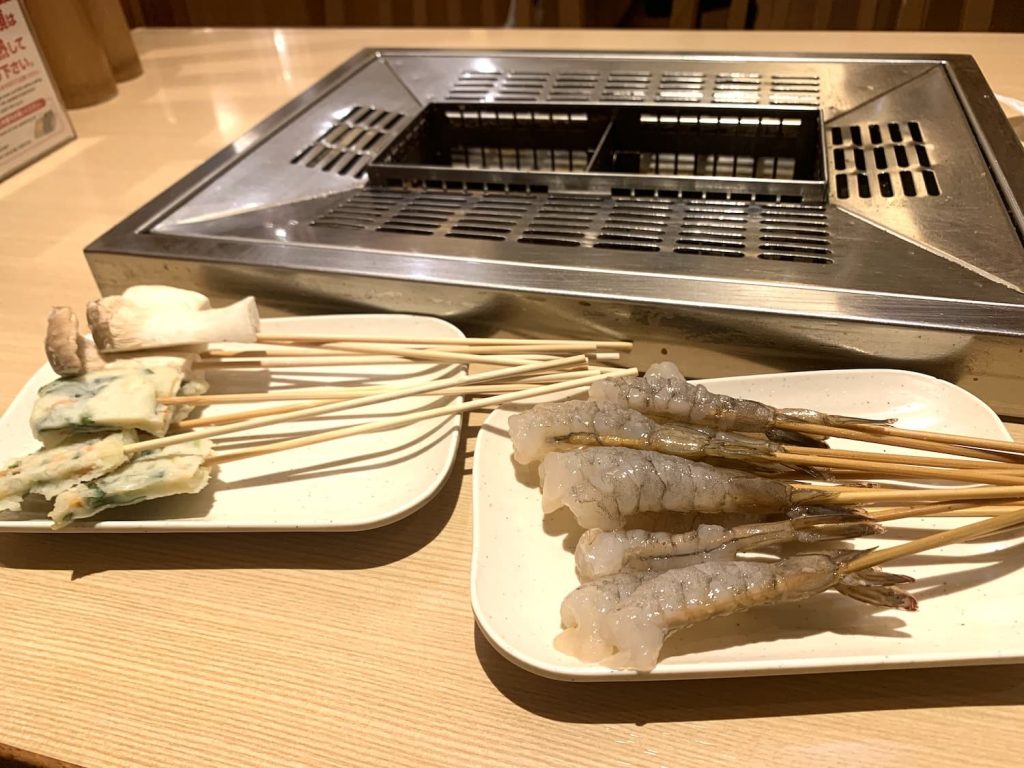 What makes Kushiya Monogatari truly exceptional is its interactive buffet-style concept, where guests can take their pick from a selection of over 30 tantalizing skewers and savor the joy of frying them at their own table. Indulge in a variety of skewered delights, featuring succulent meats, fresh seafood, crisp vegetables, and even delectable cheese creations. The possibilities are endless.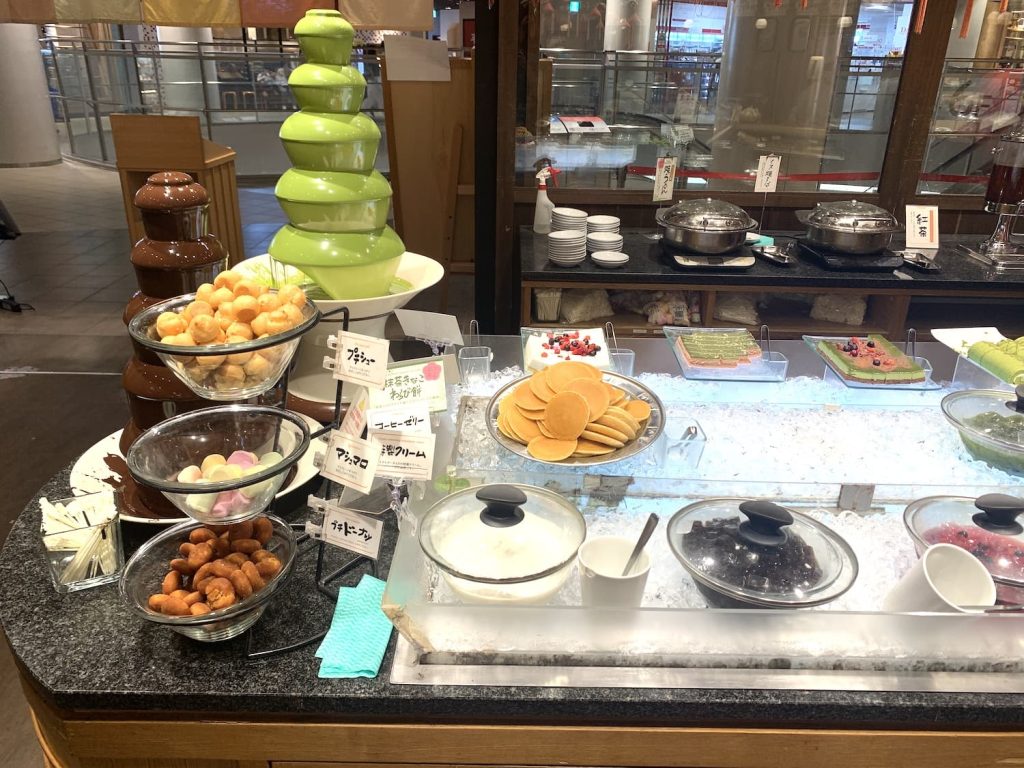 But that's not all. Kushiya Monogatari goes above and beyond to enhance your dining experience by providing an array of accompanying delights. Treat yourself to a wide range of sauces, salads, soups, and refreshing beverages. And to satisfy your sweet tooth, a tempting assortment of desserts awaits, including a mesmerizing chocolate fountain and a delightful soft-serve ice cream machine where you can create your own delectable creations.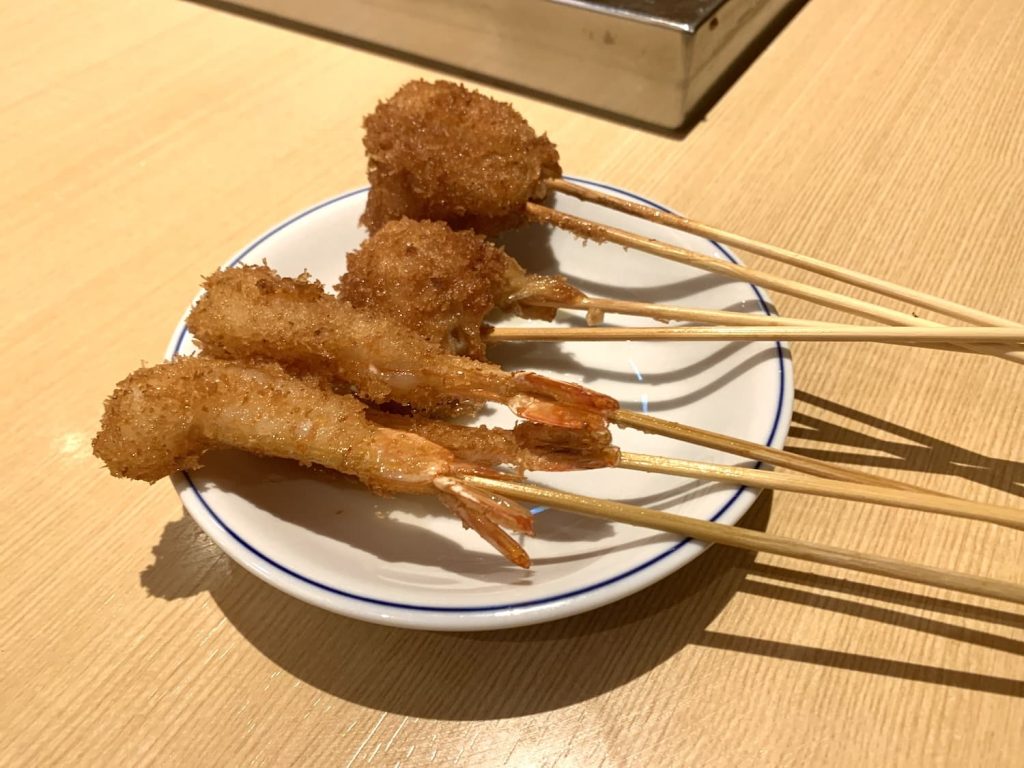 Affordability is another reason why Kushiya Monogatari has become a favorite among both locals and tourists. For under 2,500 yen during lunch hours on weekdays and weekends, guests can revel in the unlimited kushikatsu feast. It's an enticing opportunity to relish b-class gourmet, the inexpensive yet incredibly delicious culinary treasures that appeal to the masses.
Beyond the culinary delights, DiverCity Tokyo Plaza itself is a treasure trove of entertainment. Explore its diverse range of shops, catch a movie at the cinemas, immerse yourself in fascinating museums, and be awe-inspired by the towering life-size Gundam statue gracing the plaza.
To find your way to this gastronomic paradise, hop on the Yurikamome Line to Daiba Station or Tokyo Teleport Station, or take the Rinkai Line to Tokyo Teleport Station. Your taste buds will thank you.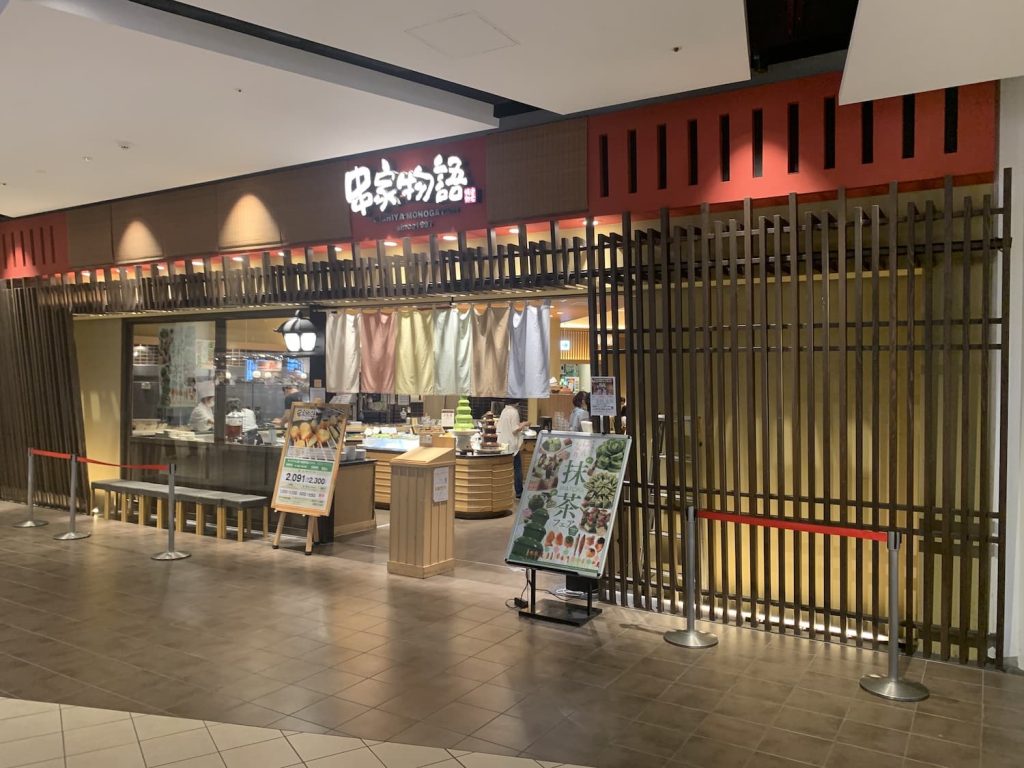 Name: Kushiya Monogatari – DiverCity Tokyo Plaza
Phone: +81-(0)50-5385-3877
Hours: 11:00 – 22:00
Closed On: Irregular
Number of Seats: 110
Budget: Lunch: – JPY2,500 Dinner: – JPY4,000
Payment Options: Credit Cards Accepted