The Hidden Gem for Unforgettable Ramen in Tokyo's Machida District
Searching for the perfect bowl of ramen in Tokyo can be an overwhelming task, especially when there are so many options to choose from. However, those who are willing to venture out to Machida will be rewarded with an unforgettable meal at Shinka, a top-rated ramen restaurant that's a hidden gem in this fiercely competitive ramen district.
Despite its unassuming exterior, stepping inside Shinka feels like entering a trendy and stylish eatery that's perfect for any foodie's Instagram feed. The signature dish here is the salt ramen, a carefully crafted soup made with meat from three different breeds of chickens, each known for its distinct flavor profile. The addition of Flying Fish from Nagasaki Prefecture and a blend of five different types of salt creates a clear golden soup that's as visually stunning as it is delicious.
What renders Shinka exceptional is its utilization of Reverse Osmosis water, a pristine water that undergoes filtration through a system akin to that devised by NASA to eradicate bacteria and impurities. The result is a clean and refreshing taste that perfectly complements the savory and rich flavors of the soup.
And let's not forget about the homemade noodles, made from domestically produced wheat and boasting a perfect texture that's a match made in heaven for the soup. Toppings include tender pork and chicken chashu, bamboo shoots, and green onions, each carefully seasoned and cooked to perfection.
Overall, a visit to Shinka is not just about satisfying your ramen cravings, but it's an experience that will leave a lasting impression on your taste buds and your memories. If you're looking for a unique and unforgettable ramen adventure, Shinka is definitely the place to be.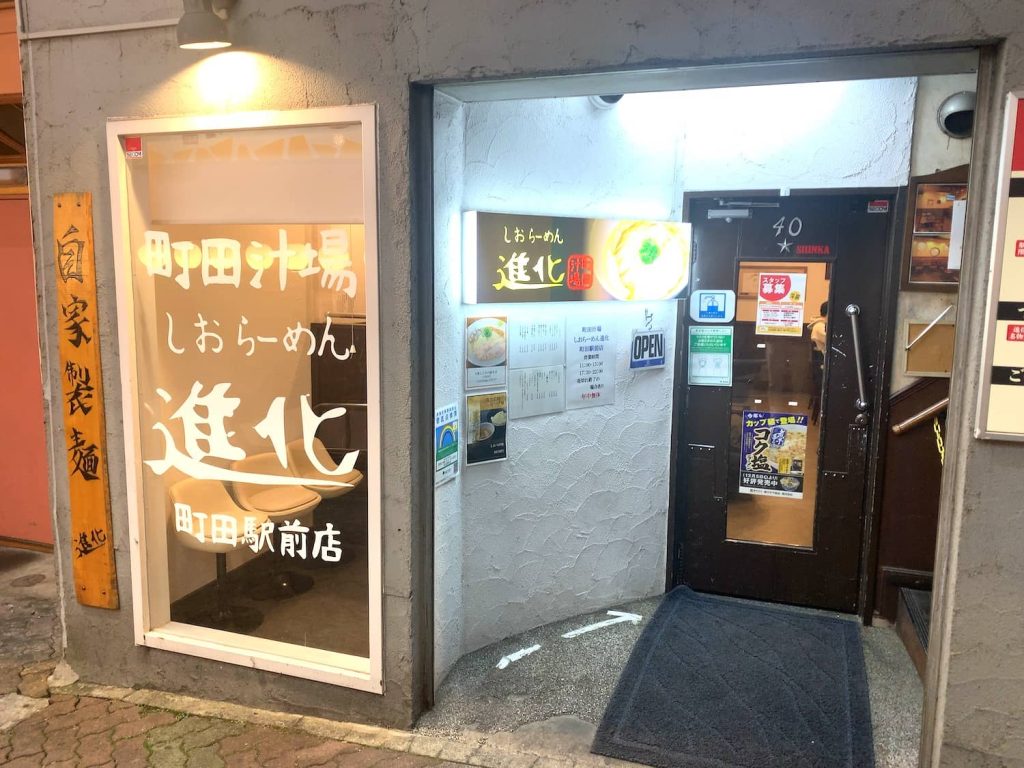 Name: Machida Shiruba Shio Ramen Shinka
Address: 4-6-15 Haramachida, Machida, Tokyo
Phone: +81-(0)42-851-8797
Hours: 11:00 – 15:00 & 17:30 – 22:00
Closed On: Open Daily
Number of Seats: 23
Budget: – JPY2,000
Payment Options: Cash Only